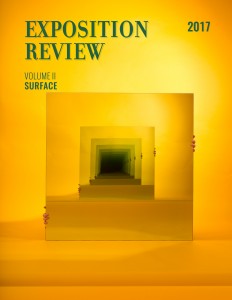 Exposition Review is excited to announce that Vol. II: "Surface" is now available online!
When we posed the theme "Surface" back in September, we asked writers to submit to narratives that would play with the concepts of perception and self-reflection. We wanted fiction and fact and combinations of the two, and we encouraged writers to explore unconventional ways to tell their with our new experimental narratives category.
It was no easy task for our editors to get through the hundreds of submissions we received; the quality was high, but after months of hard work and many, many discussions, the final selections were made, and the issue took shape.
Vol. II: "Surface" is the result: an issue bursting with narratives in all forms: stories that push the boundaries of genre and transport us to far-away places with unique point of views. "Surface" features work by Aimee Bender, Robert Kerbeck, Maryann Aita, Rob Griffith, Arthur Keng, William Powhida, Shirin Abedinirad, GALAXYS FOR HIRE, and so many more.
In this issue is also the debut of Expo's new podcast Two Writers Walk Into a Bar! Hosted by Expo editor Mellinda Hensley, the first episode is a conversation with David L. Ulin.
The Launch Party & Reading
The issue officially launched Saturday, May 6, at our Launch Party & Reading. The Expo team was thrilled to have a record-breaking thirteen contributors read selections of their published work to a packed house at Chevalier's Books in Los Angeles.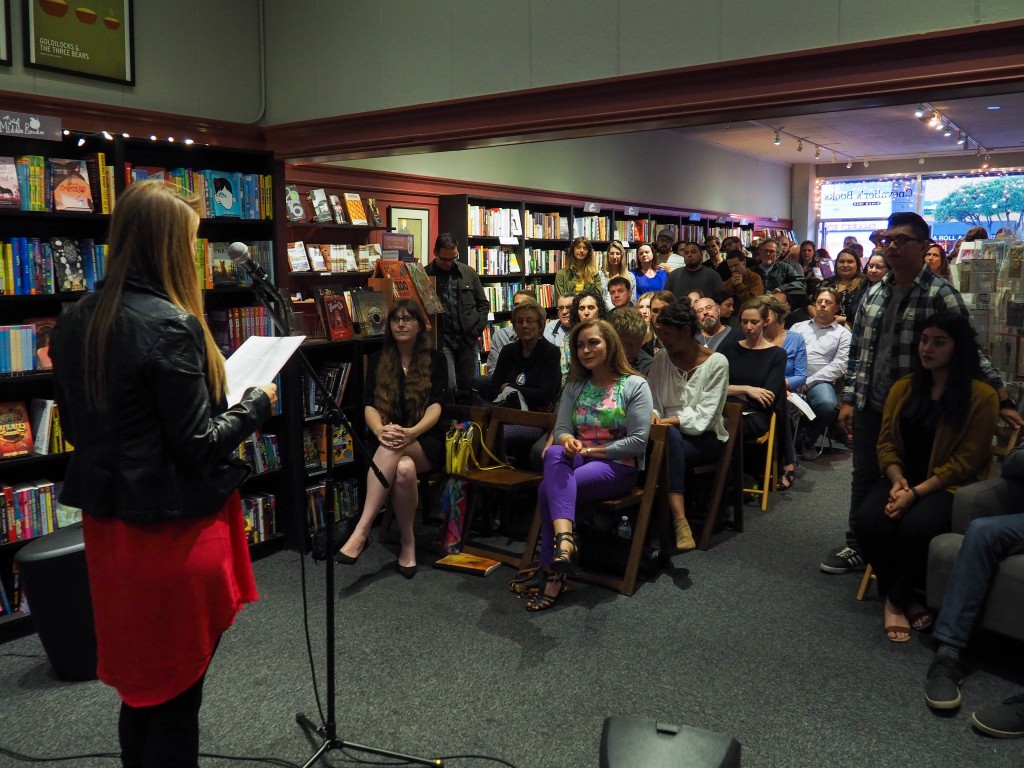 We had contributors from every genre present: fiction, nonfiction, poetry, stage & screen, and even our newest genre, experimental narratives. And, while our editors have become well-acquainted with their work on the page, it's always a delight to hear writers' words in their own voices.
We were lucky this year to have some exceptionally talented readers, from first-time reader and WriteGirl mentee Vivian Enriquez, to MK Punky's passionate, Bill O'Reilly-dedicated reading of his poem, "Fine Fellows," to our final piece, the fun, thought-provoking reading of "the shit essay" (officially known as Melanie Kachadoorian's "Merda di Scrittice"). We also honored the memory of David Crist, a fellow USC MPW alumni who died in a traffic accident in December 2016. His friend Emily Pudalov read his fiction piece "Courageous," which appears in "Surface."
Check out the full issue here, and follow us on social to find out more about our upcoming events and calls for submissions!