---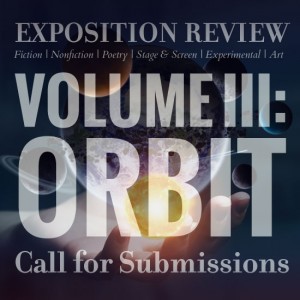 Exposition Review is now accepting submissions in the genres of fiction, nonfiction, poetry, stage & screen,experimental narratives, and art & comics for our 2018 issue, Vol. III, "Orbit" through December 15, 2017. From celestial orbits to the grooves we wear into the world around us, "Orbit" speaks to the gravitational pull that draws us in but keeps us at arms length.
We're looking for stories about the distances we travel, even when we're standing still. We want to read about the relationships and revolutions of the world and the people in it. Ultimately, we want narratives that are fully realized, pulling us deep into the universe you've created with your words and art.
Find the call for submissions and details here.
---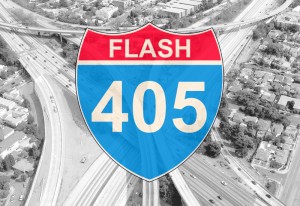 Flash 405 is Exposition Review's multi-genre short form writing competition awarding cash prizes and publication. Stay tuned for the winners of our "Blue" competition guest-judged by Angels Flight • literary west co-founders and editors David Lott and Michele Raphael. In the meantime read the winners of Laura Rensing's June: "Nemesis" theme here, and check out the winners from our past contest here.
Flash 405 is currently CLOSED.
---
Vol. II of Exposition Review is now available online!
"Surface" is all about perspective. Full of unique voices and blending genres, this issue is a close examination of the superficial and the sublime, of the hidden depths and delicate tensions inherent to the human experience. Together, the works presented in "Surface" take us through the looking glass, on a journey to unusual places and liminal spaces—a journey we're looking forward to making again and again.
Vol. II: "Surface" features work by Aimee Bender, Robert Kerbeck, Maryann Aita, Rob Griffith, Arthur Keng, William Powhida, Shirin Abedinirad, GALAXYS FOR HIRE, Episode 1 of our new podcast Two Writers Walk Into a Bar with David Ulin, and so much more.
We celebrated the debut of "Surface" with an #ExpoPresents Launch Party & Reading at Chevalier's Books on Larchmont on May 6, 2017!
You can read the full issue online here.
---