---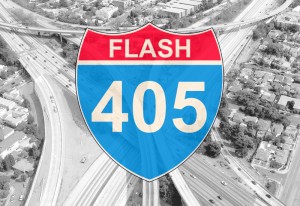 The final 2018 round of Flash 405 is open August 4–September 5, 2018! Find out how to submit your short form work in any and all genres to guest judge Glen David Gold's "Mystery" theme here!
Flash 405 is Exposition Review's multi-genre short form writing competition awarding cash prizes and publication. Read the winners of our June 2018: "Nature" contest, judged by Art and Experimental editor Brianna J.L. Smyk, here.
---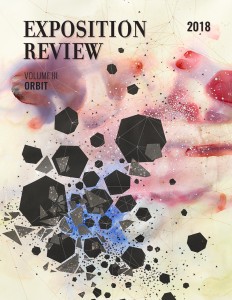 Vol. III of Exposition Review is now available online!
"Orbit" is an exploration of possibility. It's all the inner fear and outer friction we face when we embark on a new adventure or circle back to confront old demons. It's also all the hope we carry with us each time we reach outside ourselves, seeking spaces to grow, to belong, to be free. Here you'll find work that is visual and visceral—as familiar as it is alien. Fall into "Orbit," and the forces of nature found within.
Vol. III: "Orbit" features work by  Xochitli,-Julisa Bermejo, Edwin Bodney, Val Britton, Melaine Cook, Jason S. Dennis, Brian Howlett, Angela Santillo, WriteGirls Cira Davis and Drew Shinozaki, and so much more.
We celebrated the debut of "Orbit" with an #ExpoPresents Launch Party & Reading at Skylight Books on April 30, 2018!
You can read the full issue online here.
---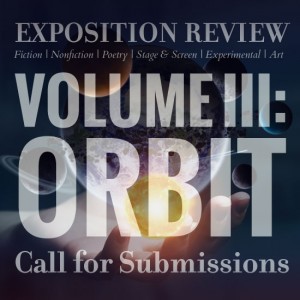 Exposition Review is now CLOSED for submissions for our annual issue. We will reopen for submissions for our annual issue between September and December 2018. But in the meantime, you can get a feel for what we publish in our digital issues and with our submission guidelines.
You can follow us on our Facebook, Instagram, and Twitter accounts and the Expo Blog for more updates on future publications, events, and submission opportunities.
---