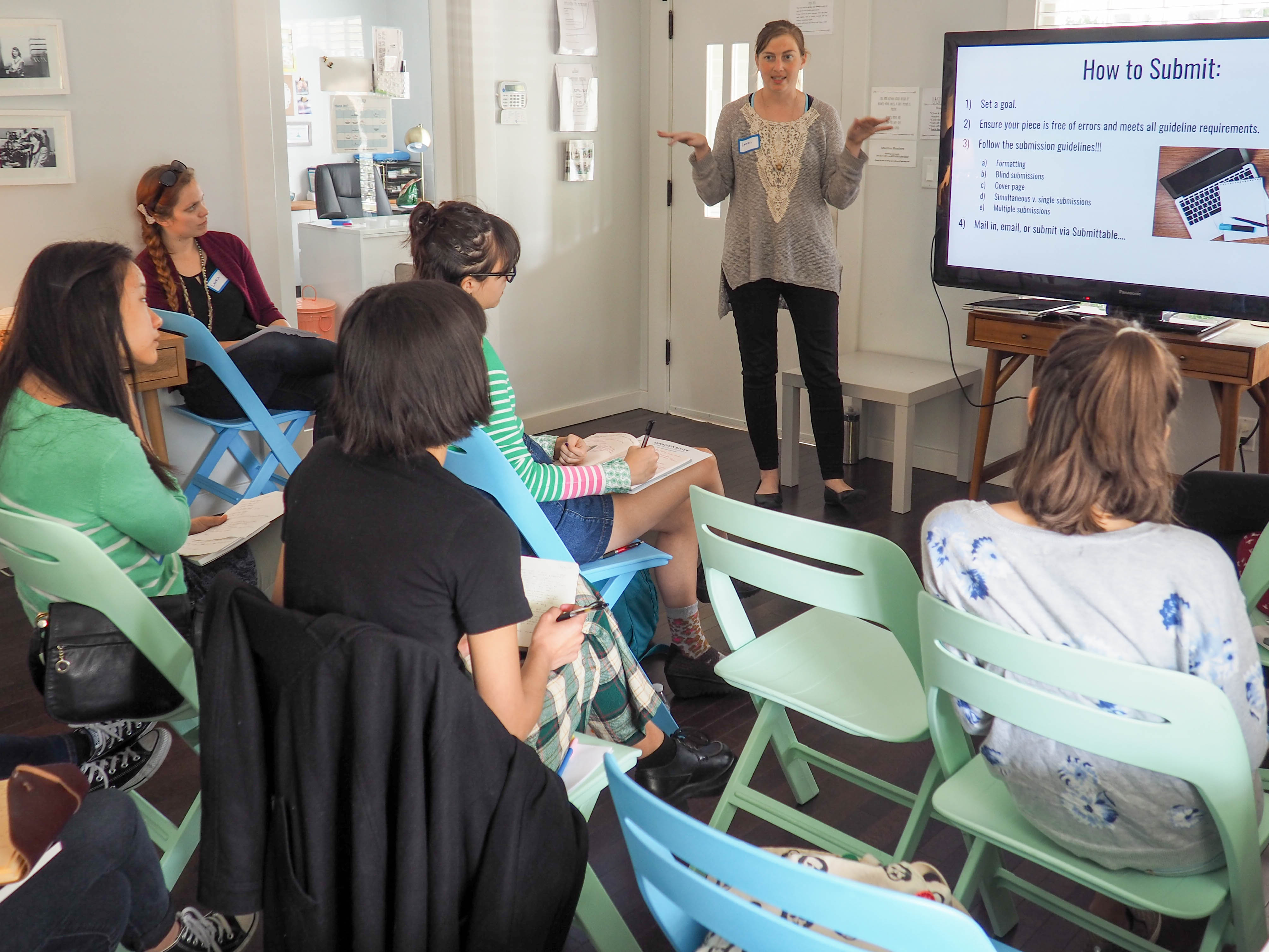 WriteGirl has long been one of Exposition Review's favorite creative writing non-profits. Not only does it help emerging authors develop their skills and receive invaluable mentorship, but given that Exposition Review is an all-female editorial team, we also love WriteGirl's emphasis on empowering young women. Every year they work with over 500 girls throughout Los Angeles, and since their launch 2001, they have seen a remarkable 100% (yes 100%) of WriteGirls go to college.
Our history with WriteGirl goes a long way back. Among our editors are long-time volunteers, and in our previous incarnation as Southern California Review, we published the work of WriteGirl mentees in Vol. II: "In Transit." We were thrilled when the opportunity arose to work together again, so we began putting together a seminar that would give young female writers actionable advice on getting their work published and how to launch and leverage their careers as professional writers.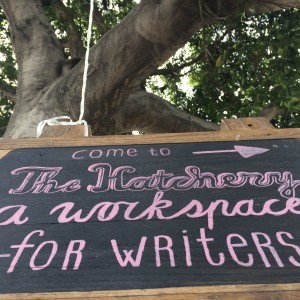 We were also lucky enough to set up shop at The Hatchery, who provided a venue for the seminar. The Hatchery is a very cool co-working space for writersin Larchmont (and one of our new favorite spots!). They don't just offer space for writers to work—they provide a community. This includes a wide range of workshops, classes, and events, and we were thrilled to be included in that line-up!
So after months of work, on March 4,  Exposition Review hosted "Share Your Voice! How to Submit Your Work for Publication" for a group of talented junior and senior high school student-level WriteGirls.
The goal of the "Share Your Voice!" seminar was to provide insights based on our experiences on both sides of the editorial fence: as writers submitting our work again and again (and again, and again…), dealing with rejection, and promoting our published work; and as editors reading those countless submissions and doling out rejections and acceptances.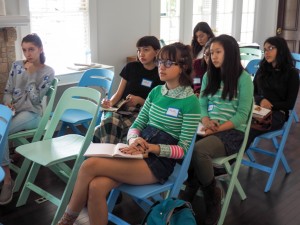 Like most of our #ExpoPresents events, we combined the seminar with our signature micro-workshops. These break-out sessions gave the WriteGirl mentees hands-on experience in the submission process, including a cover letter writing workshop and one-on-one walk through of the Submittable platform.
As part of this process, we invited each of the girls to submit a piece of their work to us for editorial feedback and consideration for publication in our 2017 issue, Vol. II: "Surface."
For us, it was amazing experience to meet so many talented young women and see how seriously they take their craft at such an early stage in their careers. For that reason we're even more excited to feature some of their work in our upcoming issue! You can check out more pictures of the event below.
If you're interested in hearing more about other workshops, panels and #ExpoPresents events, follow us on Twitter, Facebook, or Instagram! If you're wondering how you can submit YOUR work to us, check out our Submissions Guidelines for our annual issue (accepting in fall–winter) or our Flash 405 contest (open bimonthly spring–summer).