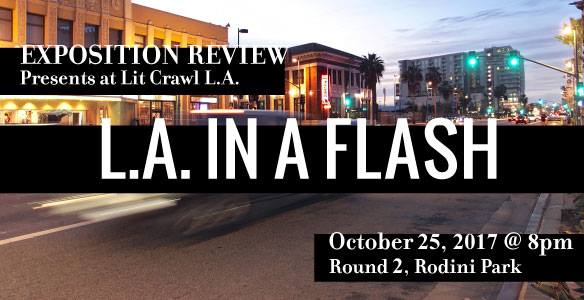 The editors of Exposition Review love Lit Crawl L.A., and we're excited to be among those chosen to host an event at this bar crawl turned literary extravaganza. On October 25, we gathered in NoHo with some of our favorite multi-genre short form writers for "L.A. in a Flash," one of our signature #ExpoPresents micro-readings/workshops. Read on for all the flash-y details.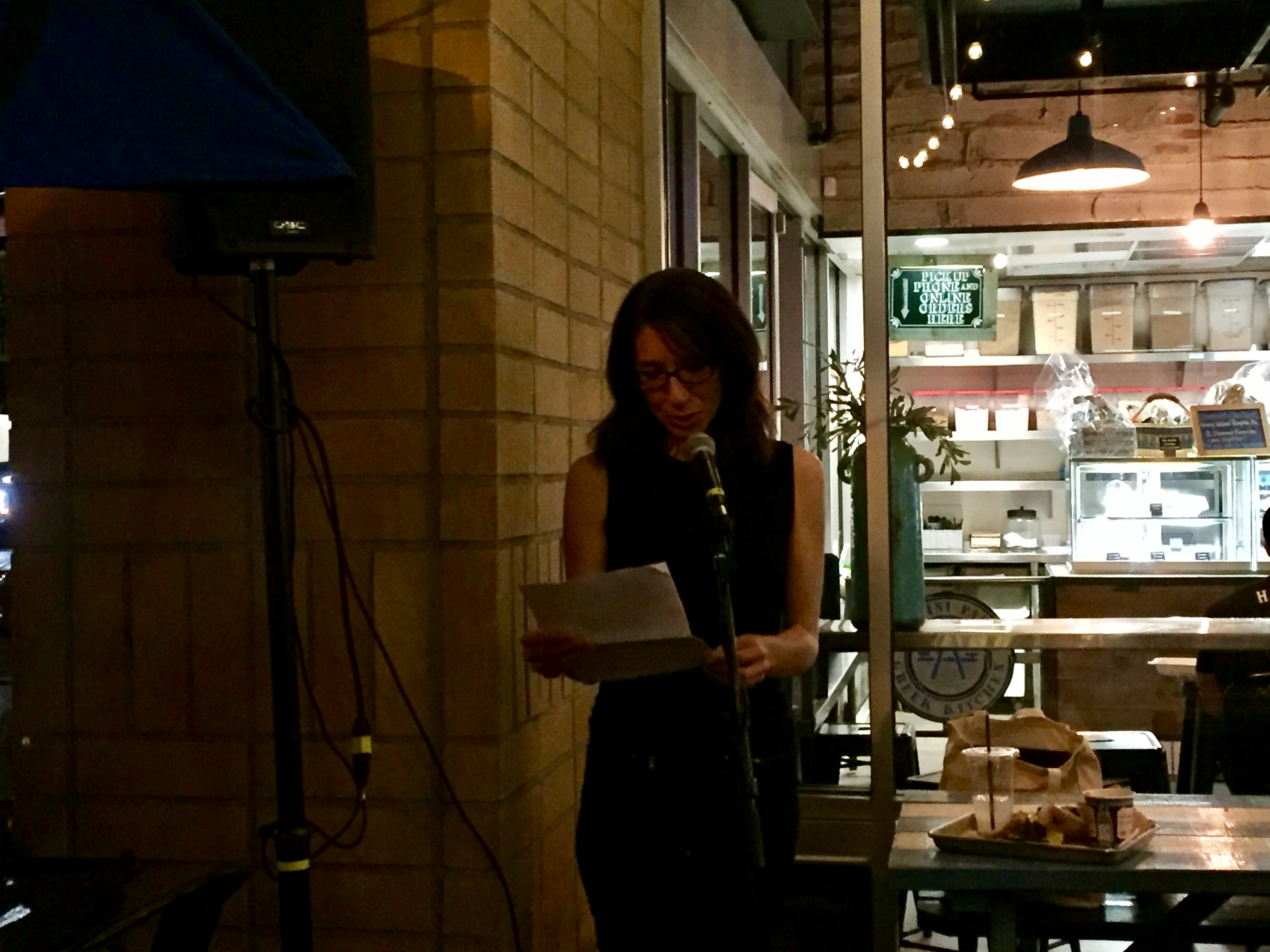 We started the evening on the patio of Rodini Park with flash readings by a selection of our annual issue contributors and Flash 405 writing contest winners. First, Melissa Secola read her first-place-winning Flash 405 nonfiction piece, "Thrift Store China." At Expo, we hold this piece dear to our hearts because Secola wrote it at our 2016 LitFest Pasadena event "A Flash of Inspiration," which featured Flash 405 guest judge Judith Freeman on our panel. Secola then submitted the piece to Freeman for our "Metamorphosis" contest and won!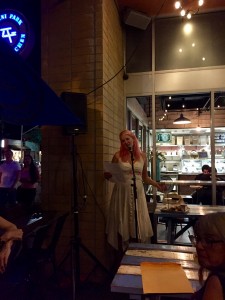 Next we had Jason Dennis, who amused the crowd with his fictional, alien invasion story, "Lizard People and Me," an honorable mention winner from Trinie Dalton's "Shangri-La"-themed Flash 405. Lisa Bebee combined laughter with fear in a piece scary enough for Halloween in "The Giggle," which won second place in Amy Gerstler's "Six Themes" Flash 405 contest. Finally, Alessandra R. Castellanos captured the sweltering heat and teenage exploration in her poem, "In Darkness with the Ramirez Sisters" from our "Surface" issue.
Following the readings, we turned the tables on our audience, asking them to write pieces in any genre inspired by Los Angeles landmarks. We took some inspiration from the crowd to get the juices flowing, offering the LA Zoo, Santa Monica Pier, and the Metro as settings.
After a thoughtful ten minutes, we invited members of our audience to come up to the mic and read their raw flash pieces. In an oh-so-Expo turn of events, we had a number of hybrid pieces—blends of fiction and nonfiction—written by LA newbies and natives alike. The pieces spoke to writing in "air conditioning season," treks through public transportation to arrive at the beach, and the Dodgers. A few of Expo's editors read, hoping to inspire submissions to our "Orbit" issue (open through December 15!); and we were lucky enough to hear from Castellanos's writing workshop teacher, Tresha Faye Heafner-Rubenstein.
This wraps up our 2017 #ExpoPresents season, but thankfully our annual issue submissions are open for another six weeks! Submit now via Submittable, and next year, we might feature you and your writing in one of our readings.