When we set out to publish Exposition Review's "IX Lives" issue, our first online issue, we knew there was a world of opportunity before us. As our journal evolved, we leaned into the digital space and opened up to new ways of sharing narratives—such as Claudia Rankine and John Lucas's incredibly powerful and timely "Situation 6" Video Essay.

In "IX Lives" some pieces shined especially bright, whether for embracing the possibilities of digital formatting or excelling in their selected genres. Now, we're turning the spotlight on these works by nominating them for literary prizes. We send our sincerest congratulations to all our nominees as well as our gratitude for letting our journal be a home for your words! For our readers, we hope you will take a few extra moments to dive or re-immerse yourself into these wonderful works.
– Jessica June Rowe and Brianna J.L. Smyk
Editors-in-Chief, Vol. I: "IX Lives"
Pushcart Prize

Continuing the tradition of nominating for the Pushcart Prize was a given. As an even smaller press, a now independent publication, it was even more important to make the voices of our writers heard. We're proud and honored to present these four nominees for the best of the small presses:
Fiction: Jordans by Hafeez Lakhani
Nonfiction: After Your Great-Grandmother Tita by Stephanie Abraham
Poetry: The Hilarious Funeral in L.A. by Jan Worth-Nelson
Poetry: overexposure by Matthew Kolb
Best of the Net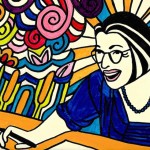 As a first-time digital literary journal, we wanted to to honor transition to an online publication. We have submitted pieces that highlight how literature can lean into and be transformed by the digital medium—from an annotated self-portrait in Torah-portion form to a scrolling commentary of sexuality and sharing in the post-Clinton era. Our nominees for the Best of the Net are:
Fiction: The Other Girl with the Dragon Tattoo by Sonia Greenfield
Nonfiction: Twirl by Orli Robin
Poetry: Dick Pic (a self-portrait) by Tyler Gillespie
Poetry: Tidal Friction (The Moon Moves from the Earth at the Same Speed Our Fingernails Grow) by Matthew Woodman
PEN/Robert J. Dau Short Story Prize for Emerging Writers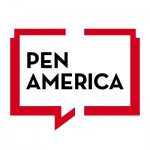 The PEN/Robert J. Dau Short Story Prize for Emerging Writers is a prize for a writer who has had his/her first piece of fiction published in a calendar year. Not only does this work take to the LA streets and freeways of which we seem to be so fond, but it pulls the heartstrings of anyone seeking a human connection and or compassion for fellow man and beast:
Evangel by Bill Deverel
Congratulations again to our nominees!