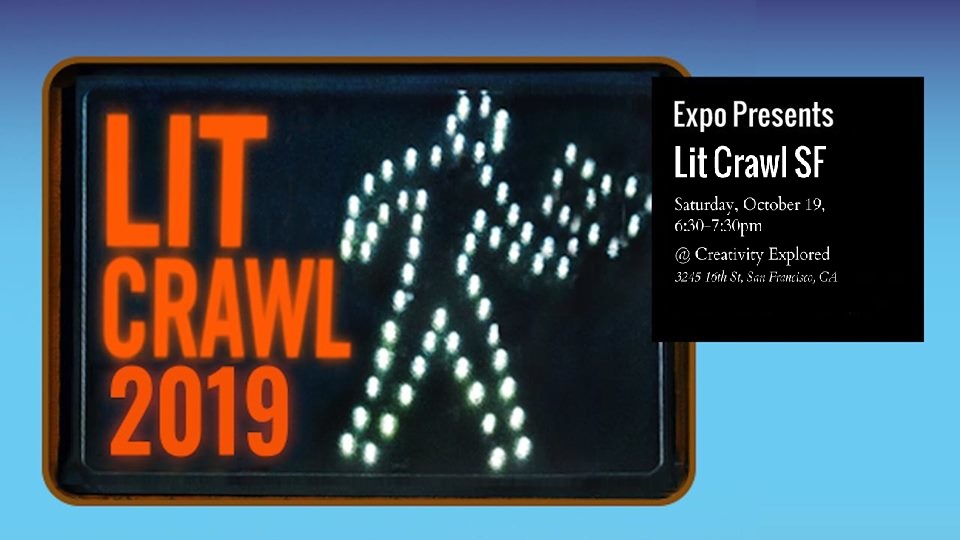 October was busy for the Exposition Review team! We kicked off our reading season for Vol. V: "Act/Break," we conquered Lit Crawl L.A., and we had our first taste of San Francisco's famous Litquake. On October 19, we hosted our #ExpoPresents series where Lit Crawl all started—in the city by the bay.
Expo Does Lit Crawl & San Francisco:
Celebrating its 20th anniversary, Lit Crawl buzzed through the Mission District in San Francisco. Before arriving to our venue, Expo editors spent time meeting local small presses and buying books at the Lit Crawl Book Fair.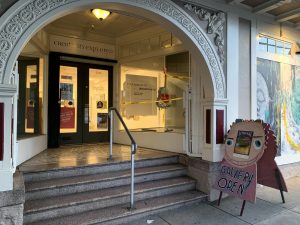 We settled in at Creativity Explored for our "S.F. in a Flash" event, where we invited one of our flash judges and winners from our Flash 405 contest to read their flash fiction works. Creativity Explored gives artists with developmental disabilities the means to create and share their work with the community, celebrating the power of art to change lives, so it was an amazing opportunity to be able to have our event in this wonderful space.
"S.F. in a Flash" Readings:
After intros by our Editor-in-Chief Lauren Gorski, we heard fiction from Nancy Au, our August 2019 Flash 405: "Underneath the Words" guest judge, and more fiction from Mia Kirsi Stageberg, Guy Biederman, and finally, Kate Bove. The readers shared a little about the inspiration for their pieces before reading, as well as new publications.
The Writing Prompt:
Then, in signature #ExpoPresents style, we turned the tables to our audience with a writing prompt. Since Lit Crawl is all about exploring the city and discovering new spaces, we asked our audience to consider how they arrived at Creativity Explored. Did they walk? Take BART? Ride a bus? What characters did they encounter along the way?
After a ten-minute writing session, new work quickly emerged and audience members volunteered to share what they had written. We heard pieces from other Lit Crawl hosts about 20 years of walking along this same street, bus rides between North Beach and the Mission, flight delays, and the memories of a pub next door. We hope to see all of these new pieces in the future, in either our 2020 round of Flash 405 contests or as submissions to our "Act/Break" issue, currently open until December 15.
We had a blast at this final #ExpoPresents of 2019 and look forward to a whole new year of events, readings, and workshops in 2020! For more Flash fun, read the recently announced winners of Nancy Au's Flash 405 "Underneath the Words" contest here!