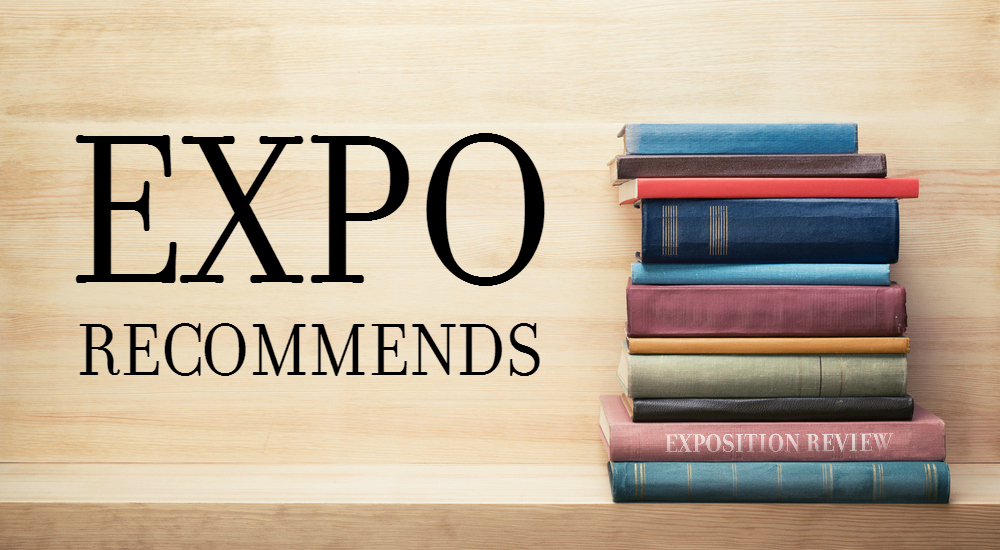 Normally, our Expo Recommends tackles the question: What should I read next? But what do you do when you find the perfect book to read? Buy it! And where do you buy it from? Yes, you could turn to your computer or device and order said recommended read at the click of the button, but for any book lover asks, "Where's the fun in that?" The answer: There isn't any. That's why we've taken the time to focus on some of our favorite bookstores in Los Angeles and the Bay Area. With this trusty guide, you can not only get the book you're looking for, but also the experience and "waltz among the pages" to go with it.
Iliad Bookshop (North Hollywood)
From Stage & Screen Editor Mellinda Hensley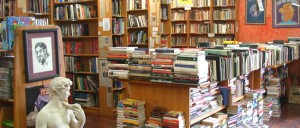 When I'm looking for a bookstore, I want a space that looks similar to my own bookshelves at home. That is, a space brimming with books. Books on shelves, books in stacks, books stuffed into every space available. And nowhere do I feel more at home than the Iliad Bookshop in North Hollywood. Iliad is my Target of bookstores—I go in to browse for a few minutes and come out hours later with an entire bag. Sure, you could call ahead to see if they have the book you're looking for in stock, but why would you? Honestly, any bookstore that can make me sit on the floor for more than an hour and pick through a shelf is my kind of place. And like Expo, this bookshop has every genre under the sun. I've found screenwriting books, graphic novels, art books, plays (I scored a copy of Neil Simon's "The Sunshine Boys" last time I was there, an extremely happy accident), and two very adorable cats, Apollo and Zeus. They have more than 125,000 used books, so every trip is a chance to discover a work I've never seen before, which is always exciting. So stop by if you're ever in the Valley, but make sure you've got a few hours to spare—trust me.
The Ripped Bodice (Culver City)
From Managing Editor Laura Rensing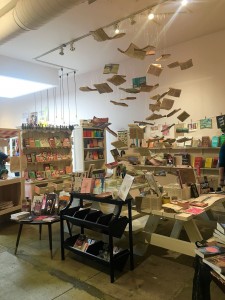 The Ripped Bodice is an apt name for the nation's sole romance-only bookstore, not only for their content, but because owners Leah and Bea Koch are dedicated to shredding generalizations about femininity and love. Though their genre is niche, The Ripped Bodice community is as inclusive as they come, highlighting books from a diverse mix of authors and orientations.  Even if you're not a huge romance fan, there's still plenty to love about this bookstore, from the Pinterest-worthy decor (their rotating displays give The Last Bookstore a run for their money), to their nerdy-chic merch (which often go to support the ACLU and other human rights initiatives) to the busy social calendar of classes, book clubs, and free comedy nights (with complimentary wine*!).  Intelligent, inclusive, and socially conscious, The Ripped Bodice takes the "guilty" out of guilty pleasure reads and provides a liberating safe haven for romantics and cynics alike.
*You can see where this editor's priorities lie.
Barnes & Noble (The Grove)
From Associate Editor Sarah Smith-Narhi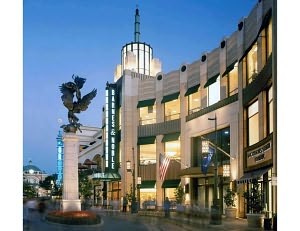 I know that going to Barnes & Noble is like admitting you have the entire Dave Matthews Band discography downloaded to your phone, but Lady Bird has inspired me to confess to you anyway. I like Barnes & Noble, particularly the one at The Grove. I love a good indie bookstore and I try to buy from them when possible, but Barnes & Noble is the bookseller that pulls through when I need something. They have a fairly wide selection of books and tend to keep multiple copies of each book in stock. There's also something comforting about the neat rows, the friendly staff and the fact that no one will judge you for walking out of there with the latest Liane Moriarty book. While I'm not telling you to skip your trip to The Last Bookstore, I think it may be worth it to visit your neighborhood B&N before logging into your Amazon Prime account.
Florey's Book Co. (Pacifica, Bay Area)
From Co-Editor-in-Chief Lauren Gorski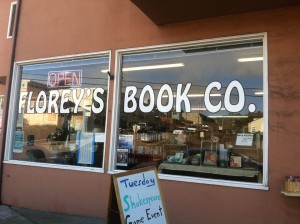 Nestled in the coastal town of Pacifica, only about twenty minutes from the heart of San Francisco, is a little book store called Florey's Book Co.
I moved to Pacifica last fall, and while city life is within driving distance, there is still some cultural shock from leaving my LA home. No parking meters in sight, the beach pier is full of crab fisherman instead of Instagram models, and coffee shops close by lunchtime with no aspiring screenwriters knocking down their doors. The local art gallery doubles as a wine bar, and there are more vet hospitals in shopping centers than restaurants with WiFi. The main street is only crowded once a year, at the annual Fog Fest each September when residents celebrate a weekend without fog. This is all to say the town is charming, but has its quirks, and not until I discovered Florey's Book Co. did I start to see this place as home.
Florey's Book Co. is small, but robust. Only blocks from the ocean, it offers the latest across popular genres. In the back room, a selection of used and discount books makes it wallet-friendly too. Anything you want but don't see, the owner will gladly order for you. The best part? Florey's is committed to community. Every month, their blog highlights the events coming up—writer's open mics, poetry readings, book clubs, signings, and more! (Back in September, when I first moved, Nan Cohen was a featured reader in the poetry series! How cool!). So, even though I still visit my favorites in LA whenever I travel to Southern California, I'm happy to have this gem next door.