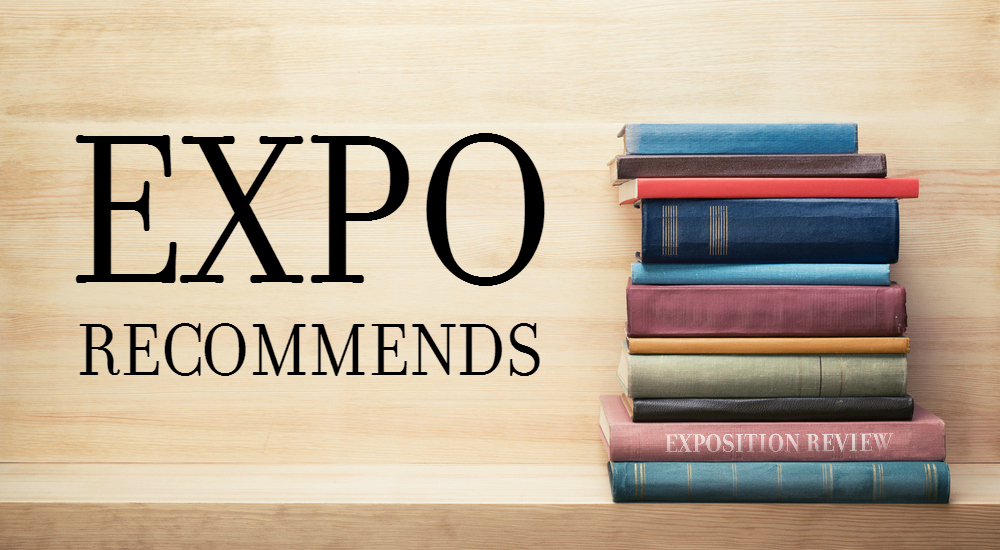 What should I read next? It's a question we all ask ourselves time and again. Even with the countless essays, novels, screenplays, poems, and transmedia pieces to discover, to fall in love with or to detest, it can be a challenge to choose. Enter Expo Recommends, a curated selection of readings brought to you by the editors of Exposition Review.
This month, Expo Associate Editor Abigail Mitchell once again kicks off the new year with a set of new recommended readings.
From Abigail:
A year ago, I sat down to write an Expo Recommends blog that began with a complaint about how much 2016 sucked. Little did I know that 2017 would take that and say lol hold my beer, unleashing a whole new and terrifying load of inhumanity and injustice across the world. Thanks, 2017. You were alarmingly horrible.
As with 2016, the thing that got me through 2017 was reading—when the going got tough, it helped to know that there were still people in the world making beautiful things. The works on this list aren't all products of 2017, but they're the things I've wanted to read, this month, as 2018 begins and I start to make my resolutions. These are the things that have inspired me, over the past year; things that make me think that 2018 could be that little bit brighter, if only we could all put pen to metaphorical paper and create a new world.
I Capture the Castle by Dodie Smith (Fiction)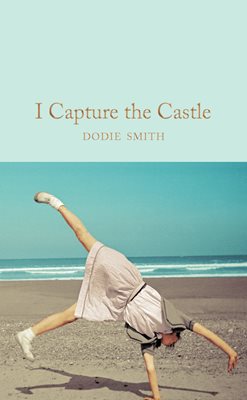 This year, I reread a lot of old favorites, but none stuck with me as much as Dodie Smith's I Capture the Castle. I was given the beautiful Macmillan Collector's Library edition for Christmas, which is a pocket-sized, illustrated treat. This novel has a beautiful sense of place—set in England in the 1940s in a crumbling castle—but the thing that strikes me most, reading it now, are the two writer figures in the book: Cassandra's father, struggling through his second novel, and the seventeen-year-old narrator herself, whose diaries reveal a character wonderfully perceptive and romantic, while at the same time realistically naive. This one will remain a classic for years to come.
"Same Time, Another Planet" by Gunnhild Øyehaug (Fiction)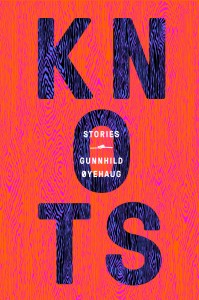 2017 was my year of becoming enamored with all things Norwegian—thanks, no doubt, to the TV show SKAM (which is about to get a U.S. reboot!). While I was in Norway over the summer, I found out about the wonderful Gunnhild Øyehaug, whose short story collection Knots came out in English in 2017. I was particularly obsessed with this short story of hers, translated for the Paris Review by Lydia Davis: "Same Time, Another Planet." It's literary fiction's answer to WALL-E, no doubt about it.
"Leisure, Hannah, Does Not Agree With You" by Hannah Gamble (Poetry)
As ever, my biggest struggle when recommending poetry is to trim the list down to a manageable size, so I'll begin with the first thing that comes to mind. Right at the end of December I read the poem "Leisure, Hannah, Does Not Agree With You" by Hannah Gamble, and I haven't been able to stop thinking about it, especially the opening:
My house disgusted me, so I slept in a tent.
My tent disgusted me, so I slept in the grass. The grass disgusted me,
so I slept in my body, which I strung like a hammock from two ropes.
"Elegy in Translation" by Meg Day (Poetry)
"Elegy in Translation" is currently my favorite of Meg Day's poems and is a unique explanation of the D/deaf experience, managing to be both funny (I saw Joni live & still thought a gay pair of guys put up a parking lot) and heartbreaking (You are worthless sounds like Should we / do this, even with the lights on) all at once.
"The Long and Short of It" by Richard Siken (Prose Poem)
Richard Siken's prose poem, "The Long and Short of It," was another of my favorite poems that I read last year. Richard Siken gets kind of a bad rap, in my opinion, for being That Guy on every fanfic Tumblr edit, but I loved this one a lot because it manages to pull off writing about writing in a way that feels fresh. I think he did a great job here of engaging with both a reader and a writer's expectations of poetry, and especially loved these lines:
So here we are again, words on a page, the voice that wants to be a hand, the bridge with no opposite side. Of all the people reading this, are you one of them? I have to believe you are. Sure, we invent each other. We agreed to that a long time ago. Train and trainstation, force and field. We do what we do and what I do is put the pies on the windowsill.
Our Numbered Days by Neil Hilborn (Poetry)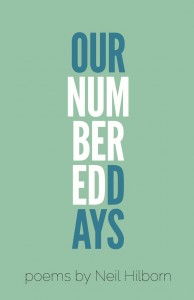 Of the poetry books I bought in 2017, my favorite has to be Neil Hilborn's Our Numbered Days. Like a lot of people, I discovered Neil through the video of his poem "OCD," but his debut collection is equally impressive. I have a lot of respect for slam poets whose work is just as electrifying on paper as it is in the auditorium, and I think Neil Hilborn has that gift.
YEAR OF WONDER: Classical Music for Every Day by Clemency Burton-Hill (Nonfiction)
2017 was a year of expanding my horizons, in terms of nonfiction, and I read a bunch of things I didn't expect to enjoy. The first was a book called YEAR OF WONDER: Classical Music for Every Day, which is exactly what it says on the tin. Each day gives a relevant piece of classical music, then a brief explanation of the piece or its context. This doesn't sound terribly interesting, perhaps, but the variety in the entries and a strong authorial voice has this verging on the creative side of nonfiction. I admit I fell in love after reading the entry for one of my favorite pieces, "Liszt's Consolation #3 in D Major," on February 12, which says only:
It is mid-February. Be consoled by this—just this.
Tiny Beautiful Things: Advice on Love and Life from Dear Sugar by Cheryl Strayed (Nonfiction)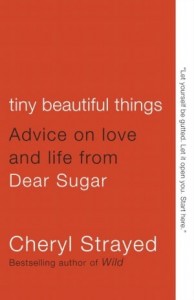 I also finally, finally finished reading Cheryl Strayed's Tiny Beautiful Things: Advice on Love and Life from Dear Sugar. I'll admit, going into this, I didn't know what Dear Sugar was, or who Cheryl Strayed was, but this collection of letters and responses is one of the most heart-warming and vulnerable things I read in 2017. Reading each response, it was so easy to imagine being the reader—the care with which Strayed treats each letter writer, and the way in which she opens her own heart to search for answers, are an inspiring example of emotional intimacy. This book is one that opens its arms and says, "yes, me too, it'll all be alright." I think we all need a bit of that in 2018.
…And a few from Expo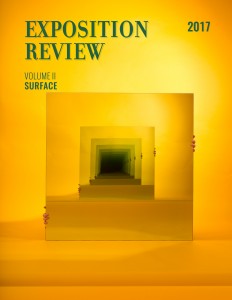 The last pieces I want to recommend, as we go forth into 2018, are things that Expo published in 2017.
Poetry: "there are two worlds" by Jack Liskin is a beautifully formed piece that covers so much in a tiny space without pausing for breath.
Nonfiction: Melanie Kachadoorian's "Merda di Scrittrice" is literally about shit, and all the cleverer for its back and forth between its two subjects.
Fiction: "Courageous" by David Crist, who we remember so fondly
—
I don't know what 2018 will bring us, and I'm not confident enough to say that this year will be better than what came before. But here in my little corner of the world, I know that if there's anything to look forward to, amidst the chaos, it's the art and literature that people will continue to make. I hope that the new year brings you joy, readers.
Happy 2018 xxx