It's the end of the year, and we know all that extra money you've made from your hundreds of publications in lit journals is burning a hole in your pocket. We have just the place for you to spend it. Pay it forward by giving to these awesome Los Angeles literary nonprofits, just in time for #GivingTuesday.
WriteGirl

Writers, check. Women, check. Youth, check. A small powerhouse team making a huge impact on future writers, check. Yep, WriteGirl checks all our boxes. This LA-based creative writing and mentoring organization pairs young female writers with women mentors for one-on-one mentorships and monthly workshops. If the fact that since 2001, 100% of graduating WriteGirl seniors have entered college isn't enough to prove how spectacular this organization is, pick up one of their anthologies or read the pieces by WriteGirls Angela He and Vivian Enriquez, who we published in our "Surface" issue following our WriteGirl "Share Your Voice!" seminar.
826LA

Though Expo is predominately run by women, we do love our male editors, thus, we have to give a shoutout to the co-ed 826LA, another Los Angeles-based non-profit organization dedicated to supporting young students and their creative and expository writing skills. 826LA also helps teachers inspire their students to write. From tutoring and workshops to field trips and in-school programs, 826LA helps drive the next generation of writers, and by volunteering for or donating to them, you can too.
Exposition Review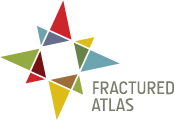 Okay, shameless plug for ourselves here. You know Expo brings you some of the best multi-genre writing in both our annual issue and Flash 405 short form writing contests. In addition, we provide a platform for our new, emerging, and established writers to share their voices with our #ExpoPresents series of events, which includes working with other nonprofits like WriteGirl, staged readings, launch parties, and our signature micro-panels/workshops. And did we mention we're a 100% volunteer-based organization!!! What you may not know is that Expo is a nonprofit, thanks to our fiscal sponsorship with Fractured Atlas. That means that any donation you make to us is tax-deductible, AND a donation to Exposition Review supports the writing community in LA and beyond.
So whether you give to WriteGirl, 826LA, or Expo, just make sure you give a little something somewhere. Happy Thanksgiving and #GivingTuesday!