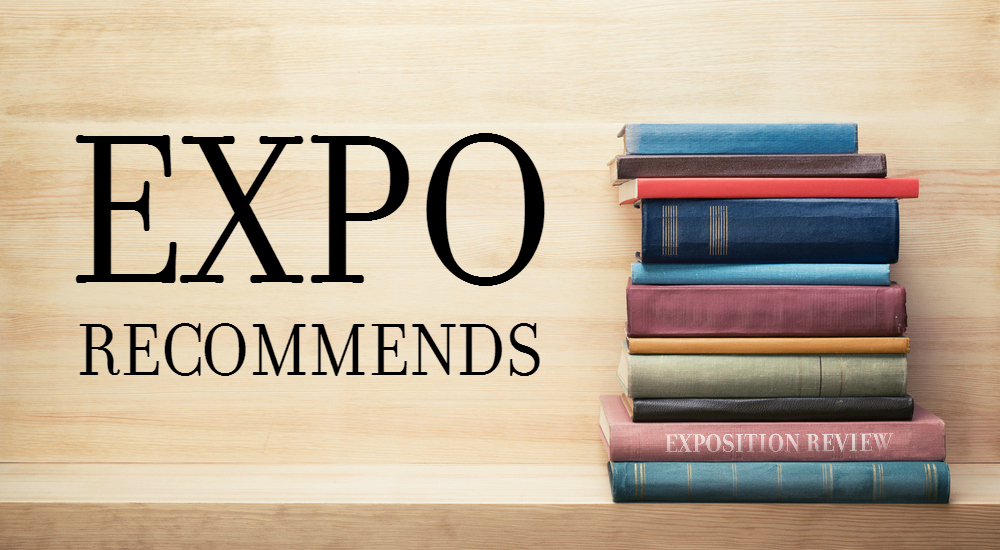 What should I read next? It's a question we all ask ourselves time and again. Even with the countless essays, novels, screenplays, poems, and transmedia pieces to discover, to fall in love with or to detest, it can be a challenge to choose. Enter Expo Recommends, a curated selection of readings brought to you by the editors of Exposition Review.
This month, we have Expo's co-Editor-in-Chief, Jessica June Rowe.
From Jessica:
At Expo, when we're putting together an issue, we're always looking at diversity, whether that's diversity in genre, voice, or author representation. What better way to celebrate diversity during Pride Month than to share some of my favorite LGBT reads?
Many of these stories may not be considered "classic" LGBT literature. However, each one shines a light on the various ways people can fall under the LGBTQ+ umbrella, and features diverse and intensely real characters who are defined by so much more than their sexuality. From drag queens and doms in penthouse apartments to tooth-rotting locker room romance, these stories explore the unique and beautiful spectrum of gender, sex, and orientation, ultimately showing that love is love is love.
A Little Life by Hanya Yanagihara (Fiction)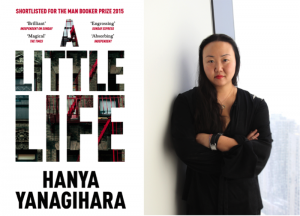 I had the pleasure of hearing Hanya Yanagihara speak at the Ubud Writers & Readers Festival last fall and was in awe of pretty much every word that came out of her mouth. As eloquent a speaker as any writer can hope to be, she sold me on A Little Life before I knew anything about the book. I rushed to pick up a copy, but it had already sold out. Fortunately, I snagged the last copy the airport just in time for my twelve-hour flight home—time well needed, given the book's intimidating 700-plus page count. The length is justified, however, as A Little Life (which was shortlisted for the Man Booker Prize, among others) is a powerful, deep dive into the lives of four college friends who have just moved to New York City. There's Willem, a level-headed aspiring actor; J.B., a spoiled, charismatic artist; Malcolm, an immature architect; and Jude, a brilliant, disabled lawyer.
From the outset, Yanagihara seems to be laying the foundation for a typical coming-of-age story. A Little Life is set in a New York of the timeless present: vibrant and diverse, free of the constraints of sociopolitical context, where everyone realizes their potential yet few can escape past demons. This is especially true of Jude, who emerges as the novel's reluctant, tortured protagonist. The closer the narrative weaves to Jude's point of view and his evolving friendship with Willem, the more we question his history and the origins of his physical pain and fear of intimacy, which remain for most of the novel a mystery to both his friends and the reader.
The answers, once revealed, are horrifying—almost to the point of snapping the tenuous suspension of disbelief Yanagihara maintains throughout the novel; one of the best descriptions I've found of it is "operatic." Ultimately, however, the world of A Little Life is not based on reality, but on the flawed and all-too-human emotions of its main characters. Yanagihara has so skillfully rendered Jude and his friends that the "believability" of their past traumas don't matter, rather what matters is the pain that they feel and the pain that the reader, in turn, feels for them. I'm not a crier by any means, but I cried three separate times while reading A Little Life, to the point where I had to set down the book and take a breather—and assure the woman sitting next to me on the plane that yes, it's okay, I'm fine, my soul's just been ripped out of my chest, but give me a minute, or a month, or a year, and maybe, eventually, I'll get over this book.
I Am Not Myself These Days by Josh Kilmer-Purcell (Nonfiction; Memoir)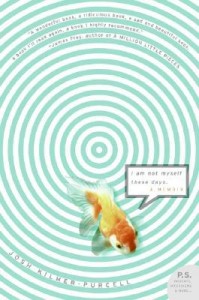 For those looking for a (slightly) lighter read, Josh Kilmer-Purcell's I Am Not Myself These Days offers a witty, glittery, yet equally unflinching take on a cross-section of gay life in New York City. Firmly rooted in the drag scene of the 1990s, well before RuPaul's Drag Race mainstreamed drag culture, Kilmer-Purcell's memoir recounts the precarious, vodka-fueled balance between his days as an art director and his nights as the drag queen Aquadisiac, as well as his tumultuous relationship with his boyfriend, Jack, who is also a high-end escort. The narrative is thoroughly a trainwreck-you-can't-look-away-from, laced with sharp spikes of humor in moments both absurd and heartbreaking, but at its core it is a moving and thoughtful piece on love, addiction, and adulting. Also, he wears goldfish in a plastic bra. It's as tragic as it is fabulous.
Check, Please! by Ngozi Ukazu (Web Comic)
For those looking for the lightest of reads, look no further than Check, Please!, a gem of a webcomic by Ngozi Ukazu. Started as a pet project and posted on Tumblr, Check, Please! is the story of Eric Bittle, a closeted baker and former figure skater from the South who joins the hockey team of a liberal, LGBT-friendly East Coast college. You might be surprised that the world of hockey serves as the backdrop for a highly diverse, lighthearted coming-out tale, given that NHL is notorious for its (1) overwhelming whiteness and (2) slur-filled and no-homo brand of homophobia. Yet Check, Please! remains a funny, refreshing, beautifully illustrated work about a young man learning to accept himself through the power of friendship and pies.
What initially elevated Check, Please! over other webcomics in my eyes was Ukazu's use of multi-platform storytelling. She maintained a real-time Twitter for Eric (it went private for awhile and is now back up, though no longer updated, for reasons too spoilery to mention), and the Facebook page is run by one of the characters, a metaphysical goalie. On occasion fans can participate in "Ask a Wellie," submitting questions directly to the characters, with Ukazu illustrating their earnest (if sometimes confused) replies. She still releases a great deal of extra content between comics, and for that reason it's well worth it to read not just the main comic, but the Check, Please! blog in its chronological entirety.
I'm not alone in loving this comic; it's become an internet darling, and a recent Kickstarters for a print run of "Year 2" and "Year 3" raised nearly $400,000 and $355,000, respectively—over 1000% of their original campaign goals. And it isn't any wonder why: ultimately, it's a Check, Please! is a story in which the boy actually gets the boy, relationships are healthy, and there is a happy ending. In today's times, we need more stories like this.
Fun Home by Alison Bechdel (Graphic Novel & Memoir/Musical)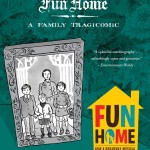 Yes, I know Expo editor Laura Rensing beat me to the punch by rec'ing this autobiographical graphic novel/musical last month, but I don't care. Read her review, and know that I second it wholeheartedly. It's also one of the few (if not the only) mainstream musicals with a lesbian protagonist, making it an all the more important part of LGBT canon.
The Nether by Jennifer Haley (Stageplay)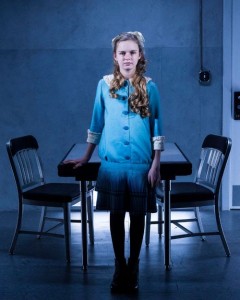 This is NOT a Pride-themed play, but it's been on my "to recommend" list for a while, and it certainly has some merit for its (albeit twisted) exploration of sexuality and identity in virtual reality.
A play that's part Ghost in the Shell, part Law & Order: SVU, The Nether is a haunting, creeptastic drama that focuses on "the Hideaway," a completely virtual, hyper-realistic space in which online users may live out their darkest fantasies without repercussions—or so they think. The play is segmented into very short scenes, which jump back and forth between the past and present and the virtual and real world. The abrupt scene changes and transitions give The Nether an electric, hair-raising energy as the reader/audience begins to connect the dots and learn more about the deeply disturbing nature of the Hideaway.
And, although The Nether is set in the future, it's a very recognizable one, touching on many issues that we're face in our increasingly digital world. Where does the line between online and offline end? How do we stop the internet from enabling the worst of the worst? Can you police thoughts or fantasies if they're never acted upon? Should we? If you're a fan of dark stuff and internet culture, The Nether is for you.
Exposition Review Recommends
It's tradition for us to share one of our favorite pieces from Exposition Review. For Pride Month, I'm sharing two:
Tips for Top Surgery by Sam Brighton (Nonfiction, from Flash 405)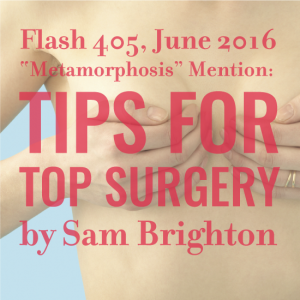 An honorable mention in our June 2016: "Metamorphosis" contest, Sam Brighton's Tips for Top Surgery utilizes second-person point of view and a unique bullet-point list structure to provide the illusion of distance from the intensely personal experience of top surgery. In the words of guest judge Judith Freeman, this piece captures the drive to "leap across that spectacular (undivided) divide of gender," with each "tip" striking at topics like pronouns, body dysphoria, and social stigmas. Tips for Top Surgery packs a big emotional punch in a short package.
Dress-Up Is a Wishful Game by Phoebe Yeoh (Fiction, from Vol. II: "Surface")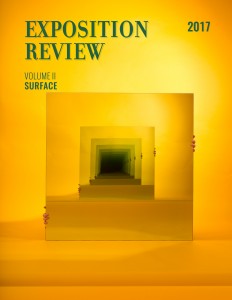 On the surface (ha), Pheobe Yeoh's Dress-Up is a Wishful Game is a story of Jia-li, a young girl in Malaysia struggling with her gender identity, which is exacerbated by her encounter with a "pondan" (a Malay term on par with the slur "transvestite") that visits her family's restaurant both in and out of drag.
What makes this piece a true stand-out however is Yeoh's use of language, using both foreign words and rich descriptions to transport you into Jia-li's world. She expertly captures a young person's point of view: Jai-li is headstrong yet fragile, desperate for answers and frustrated with no context for the feelings she's experiencing. Dress-Up Is a Wishful Game is Yeoh's first publication, and it makes for an impressive debut.