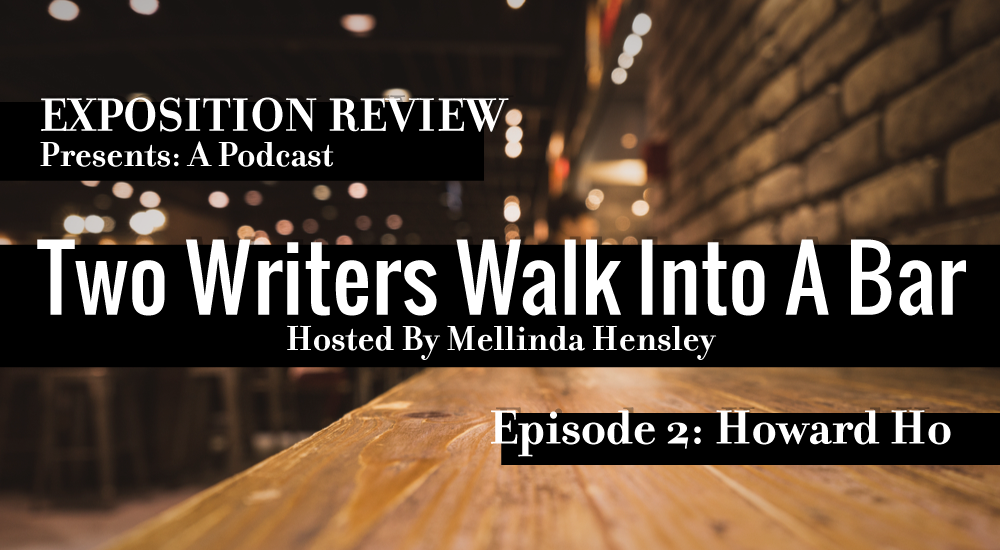 Two Writers Walk Into a Bar is a monthly podcast from Exposition Review where editor and host Mellinda Hensley brings an author to his or her favorite bar in Los Angeles to discuss liquor, L.A., and writing under the influence of both.
Episode 2 is a conversation with playwright Howard Ho about his love for musicals, improv, and a rad Teenage Mutant Ninja Turtles fight. Enjoy!
---
Keep the conversation going! Follow Howard on…
Twitter: @ho_howard
Insta: howardwho
YouTube: Howard Ho
Two Writers Walk Into a Bar is updated monthly. To subscribe to the podcast, check out our Soundcloud page.
To get more updates from Exposition Review, including publications and calls for submissions, follow us on Facebook, Twitter, or Instagram.