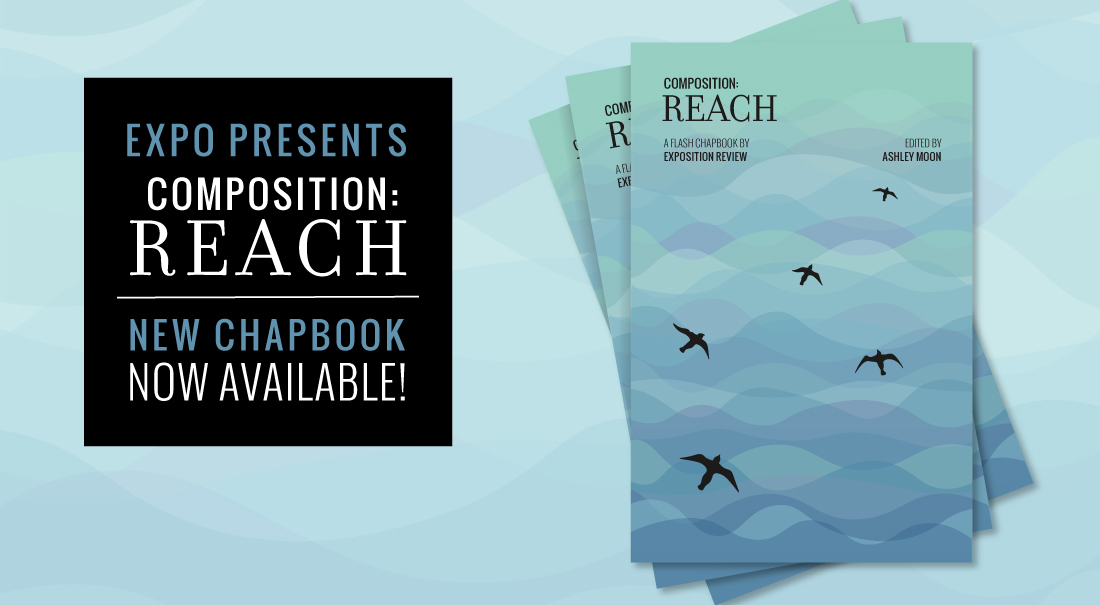 We are proud to announce the publication of the second issue of our chapbook, Composition: Reach. Like its predecessor, Rearview, Reach is the brainchild of an Expo intern—this time, Ashley Moon. It contains selected flash fiction from our past Flash 405 writing contests and visual art from our annual issues. As Chapbook Editor, Moon curated a collection of art constructed from different media and then selected Flash 405 fiction pieces to act as bridges linking one artwork to the next.
From Ashley: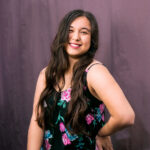 "Though Reach is the title of this collection of art and fiction, the pieces share commonalities that extend beyond the theme. The color blue is present, both literally, in boldly blue figures and the ocean, and abstractly, in representations of electricity and police brutality. Space too is present, deliberate in the way it is manipulated to allow for both room to breathe and room for interpretation, along with representations of the sky and its infinite possibilities.
"Composition: Reach includes multi-genre narratives that reach out, not just to readers, but also to each other. The connection forged between creator and audience is made tangible through a physical object: this chapbook. I invite you to explore how these works reach out and speak to you."
As a volunteer-based organization, everything we do is funded by passion, dedication, and generous donations.  We're so proud to present this new chapbook!
Featuring work by the following Flash 405 contributors:
Kate Bove
John Brady
Leah Oates
K. Khalfani Ra
Raj Ramaswamy
Emily Roth
Rebekah Scotland
Alli Smith
Arturo Stanig
Chelsea Sutton
We have a limited number of copies available, so don't wait. Receive your own copy of Composition: Reach today, free with any donation of $10 USD or more!
Order Composition: Reach here.