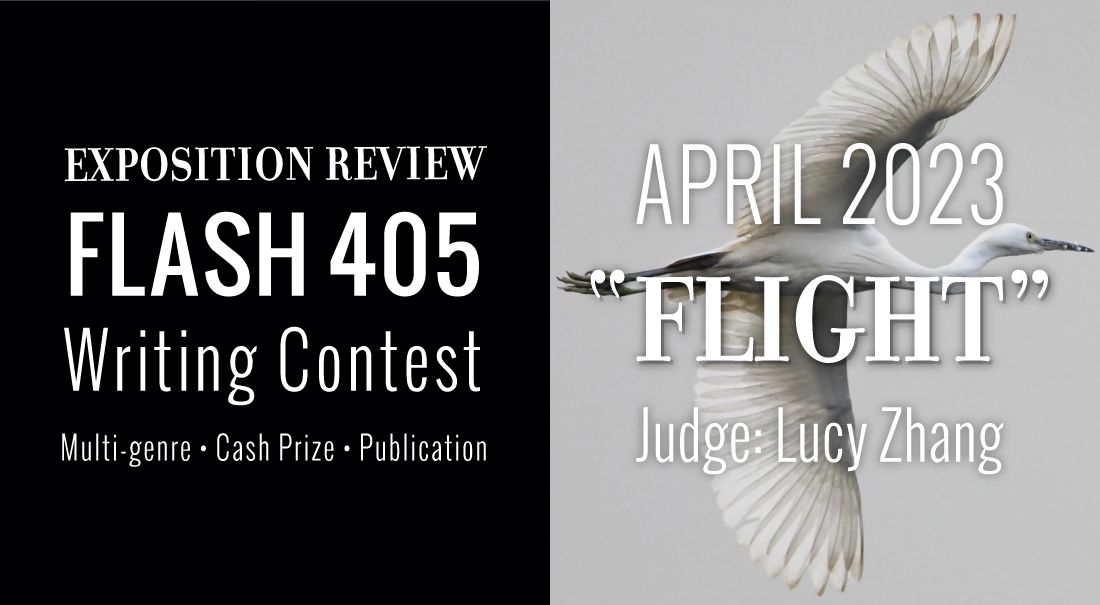 Another round of Flash 405 is taking "flight" with guest judge Lucy Zhang!
Lucy's flash fiction piece "Unstable Relationship" appeared in Exposition Review Vol. VII: "Flux", and was nominated and selected for Best Microfiction 2023. She'll now be selecting the winners for this Flash 405 contest, which is based on her chosen theme, "Flight."
Submissions will open on April 4, 2023, via Submittable. Before submitting, we encourage you to check out the full prompt below. You can also see further guidelines and see past contest winners by visiting our Flash 405 page.
– April 2023 Round –
The Judge: Lucy Zhang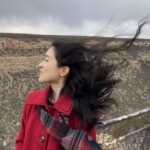 Lucy Zhang writes, codes, and watches anime. Her work has appeared in Black Warrior Review, The Offing, Passages North, SmokeLong Quarterly, Wigleaf, West Branch, and elsewhere. She is the author of the chapbooks Hollowed (Thirty West Publishing, 2022) and Absorption (Harbor Review, 2022). Find her at lucyzhang.tech or on Twitter @Dango_Ramen.
The Theme: Flight
From Lucy:
"I have been hooked on the bird imagery in Attack on Titan, so I want to read about flight, whether that's birds or planes or rockets or metaphorical leaps from the confines of gravity. How do we fly, but also how do we float, fall, or glide?"
---
Ready to start writing? Please reach out to expositionreview@gmail.com with any questions.
Good luck!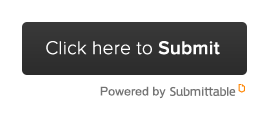 – Submissions open April 4–May 5, 2023 –
Photo credit: Pete Guan