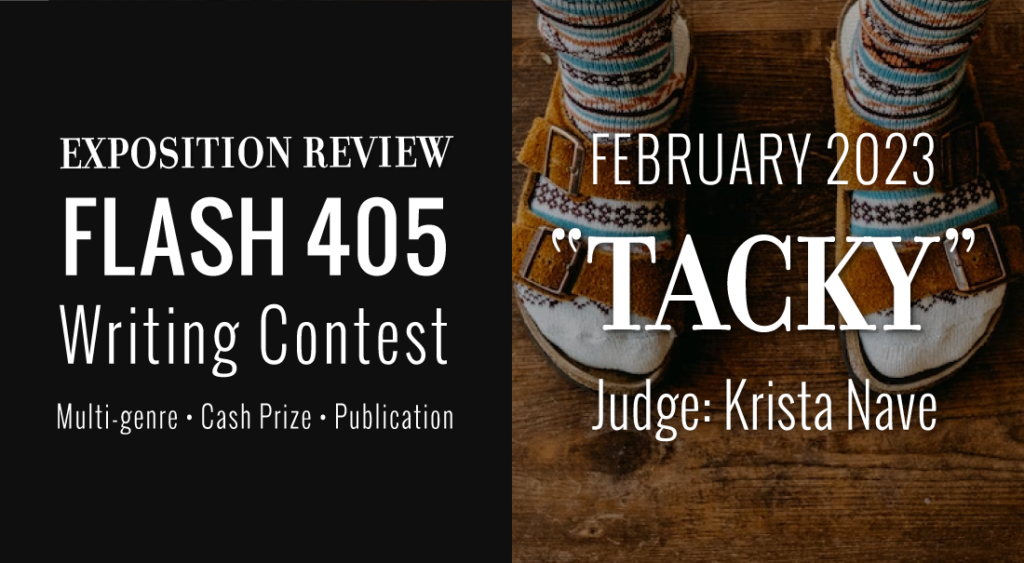 We are delighted to kick off another round of Flash 405 with a new prompt, "Tacky," chosen by our own Krista Nave!
Krista started her journey with Exposition Review as a participant in our annual "Share Your Voice!" publishing workshop and a contributor to our "Wonder" issue with her first published poem "Justice Favors Fortune." Then she was an intern on our "Act/Break" issue and an associate editor on "Hunger" and "Flux." And for our upcoming issue, "Lines," Krista is serving as Stage & Screen Editor.
Submissions will open on February 4, 2023, via Submittable. Before submitting, we encourage you to check out the full prompt below. You can also see further guidelines and see past contest winners by visiting our Flash 405 page.
Continue reading "Call for Entries: Flash 405, February 2023: "Tacky"" →