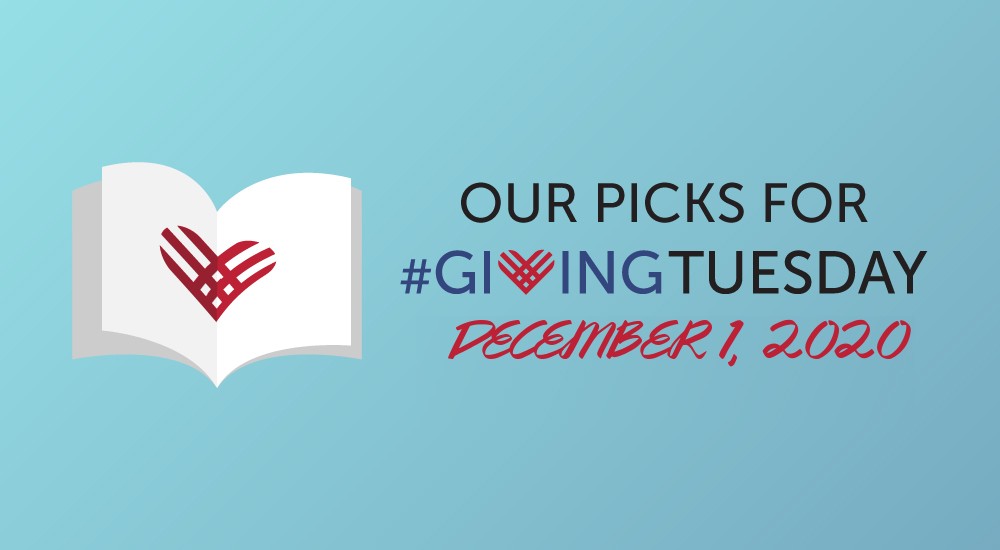 Writing might seem like a solitary activity, but there is a vibrant community behind it all. From providing a platform for new voices to supporting food scarcity, these organizations specifically help writers and art-makers of all ages, experiences, and incomes. In honor of #GivingTuesday, we're waiving our submissions fees so you can donate your money to your favorite organizations. If you're looking for suggestions, some of ours are listed below. If monetary donations aren't currently something for you, a few of these orgs offer multiple ways to give back or get involved. Who knows, maybe you can find your next volunteer opportunity for 2021!
Cave Canem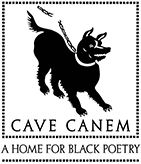 Founded by Toi Derricotte and Cornelius Eady in 1996 to remedy the under-representation and isolation of African American poets in the literary landscape, Cave Canem Foundation is a home for the many voices of African American poetry and is committed to cultivating the artistic and professional growth of African American poets. Thanks to our submitters and matching Expo funds, we were able to donate to Cave Canem for Flash 405's August 2020: "Invented Language" contest. In Cave Canem, poets of color find productive space for writing without fear of censure or the need to defend subject matter or language— an intellectual and physical site where they validate their own and their peers' voices and deeply know that s/he is not "the only one."
Donate here.
DREAMing Out Loud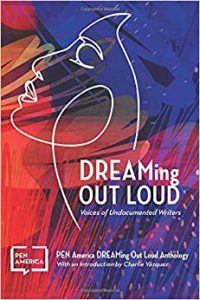 DREAMing Out Loud is a program co-founded by PEN America that offers tuition-free writing workshops for young, undocumented students from the City University of New York who came to the United States when they were children. he program seeks to counter the anti-immigrant sentiment on the rise in the United States and to amplify the voices of many living in this country who are marginalized because of their immigration status. It is also a potent and beautiful example of our dual mission to celebrate literature and defend free expression.
Check out this year's virtual book-release reading, buy the latest anthology, and donate to PEN here.
Lambda Literary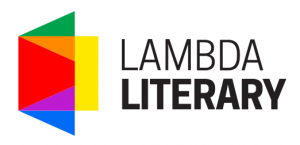 Lambda Literary nurtures and advocates for LGBTQ writers, elevating the impact of their words to create community, preserve their legacies, and affirm the value of their stories and lives. Programming includes an annual writer's retreat in Los Angeles, unfortunately on pause during the pandemic, that includes the publication of an anthology called "Emerge," as well as an annual litfest, LGBTQ writers in schools, and the Lammys literary awards.
Donate here.
Minnesota Prison Writing Workshop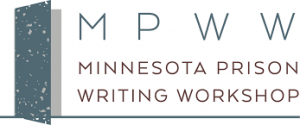 The Minnesota Prison Writing Workshop (MPWW) hosts creative writing classes in a range of genres to help incarcerated people develop their voices and tell their stories. They also have a mentorship program that students become eligible for upon completion of a class. Plus, they publish student work curated by an editorial board of incarcerated students in print anthologies and through their broadside contests. I think this org is doing a lot of great work to foster the literary community in Minnesota prisons while making sure to center the students.
Donate here.
The Okra Project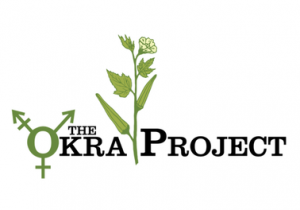 The Okra Project addresses food insecurity in the Black Trans and Gender Non-Conforming community by providing them with free meals from Black and trans chefs. Some of their project initiatives include the International Grocery Fund, a fund providing grants to Black trans folks experiencing food shortages, and The Okra Academy, a training program that teaches about kitchen basics and wholesome, affordable recipes. Currently, they are focused on COVID-19 relief and the newly launched Nina Pop and Tony McDade Free Therapy: Care Lanes program, providing Black Trans Community Members free access to appointments with qualified Black therapists.
Donate here and follow on Instagram.
The World Stage

The Stage's mission is to secure, preserve and advance the position of African American music, literature and works in the oral tradition to a local, national and international audience. Thanks to our submitters and matching Expo funds, we were able to donate to The World Stage for Flash 405's June 2020: "International Travel" contest. The World Stage is an educational and performance art space in Leimert Park Village, the heart of Los Angeles' African American cultural community. It was founded in 1989 by the late world-renowned master jazz drummer Billy Higgins and by poet and community arts activist Kamau Daáood, in an attempt to fill a cultural void in the L.A. community. Initially formed as a loose collective of artists and arts supporters, The World Stage has grown to assume a pioneering and pivotal role in South L.A.'s music and art landscape.
Donate here and stay up to date on their virtual music events on Instagram.
WriteGirl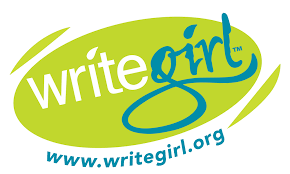 For years, Expo has been hosting publishing workshops inviting Los Angeles high school students and alumni from WriteGirl. So, this recommendation should be no surprise! WriteGirl is a Los Angeles-based creative writing and mentoring organization that promotes creativity, critical thinking, and leadership skills to empower girls and nonbinary teens. During the pandemic, the organization has pivoted its programming online, continuing to serve hundreds of mentees who now more than ever need support, inspiration, stability, and resources. Donate here, or for your holiday shopping, contribute to the WriteGirl Poetry Drive and receive a poem written by a WriteGirl teen!
Re-Book It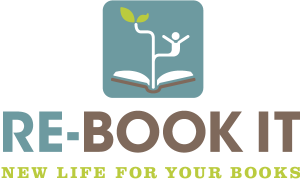 If you can't give monetarily during this time, consider donating old books through Re-Book It, a service created by
The Last Bookstore
that helps used books find their way into the hands of new readers. Some go to local charities like Friends of the Library or homeless shelters; and some are sold to readers, collectors, or students, raising funds for the continuation of the program and for partner charities. Books that we can't find a home for are recycled, saving trees. No book is ever thrown away. Take a look 
here
!
Exposition Review

And finally, like what you're reading? Exposition Review is a fiscally sponsored project of Fractured Atlas, which means your donations are tax deductible and go directly into our programming — including our workshops for adult and teen writers, paying authors for our annual issue, and more! Already donated to your favorite cause this year? You can still show your support for Expo and its writers by sharing your favorite story, poem, or art, or by telling your friends to submit to our current issue.