Writing might seem like a solitary activity, but it's backed by a vibrant community that supports and uplifts voices of all ages, backgrounds, and experiences. In honor of #GivingTuesday, we're waiving our submission fees on Tuesday, November 30, so you can donate your money or time to your favorite organizations. If you're looking for suggestions, here are some of our perennial and new recommendations:
BAYCAT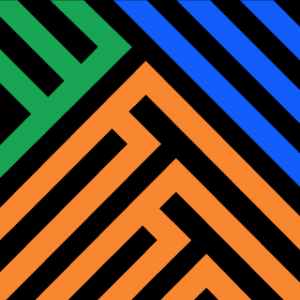 BAYCAT is a nonprofit media production company that aims to fight systemic racism through storytelling—not only in the content it creates, but how. While educating and employing low-income youth, young people of color, and young women in the Bay Area, the San Francisco org produces media for socially minded clients including the Golden State Warriors, the National Park Service, and Salesforce. Over the past 15 years, BAYCAT has educated more than 4,250 youth and launched more than 225 careers, with 78% of its graduates being people of color, 58% women, and 82% hired by major media, entertainment, tech, advertising, and public relations companies. Donate here.
Disability Visibility Project
The Disability Visibility Project, founded by activist writer-editor Alice Wong, is an online community that aims to create, share, and amplify disability media and culture by publishing stories from the perspectives of disabled people online and in print; partnering with other organizations such as DisabledWriters.com; and encouraging people with disabilities to record their oral histories with StoryCorps. DVP is not a nonprofit but does accept donations to support its advocacy and media-making activities.
Lambda Literary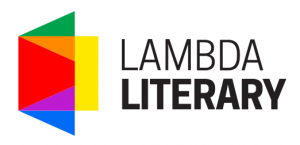 Lambda Literary nurtures and advocates for LGBTQ writers, elevating the impact of their words to create community, preserve their legacies, and affirm the value of their stories and lives. Programming includes an annual writer's retreat which includes the publication of an anthology called Emerge (applications are now open), as well as an annual litfest, LGBTQ writers in schools, and the Lammys literary awards. Donate here.
Open Mouth Literary Center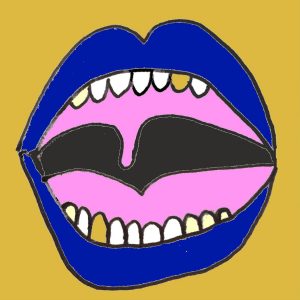 Open Mouth Literary Center is a community-based literary organization located in Fayetteville, Arkansas, serving people interested in poetry. The organization has an emphasis on creating access to high-quality literature for people often excluded from established and academic literary spaces. The organization's goal is to increase access for people barred by physical barriers, including Deaf and hard-of-hearing individuals, blind and visually impaired individuals, and people with physical disabilities, neurodivergence, immunocompromised status, and distance challenges such as physical remoteness from literary events. Each month, Open Mouth hosts a reading featuring a nationally touring poet. The organization also hosts special-event workshops, an annual writing retreat and festival, writing residencies for local poets, and conferences. You can support Open Mouth's work by donating here.
PEN America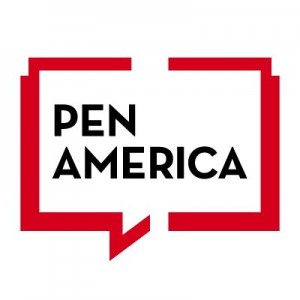 PEN America is a literary organization that does critical work in ensuring that writers all over the world are able to share their stories. From providing funding for legal counsel for incarcerated writers, supporting free speech, and combating fraudulent news and online bullying, this nonprofit shows that the PEN is mightier than the sword. Expo has been gratified to work with participants from PEN's Emerging Voices Fellowship and DREAMing Out Loud programs, publishing in our most recent issue Natashia Deón, Natalie Mislang Mann, and Amanda Olivia Rojas. Support these initiatives and all of PEN's incredible work by donating here.
PlayGround

A longtime friend of Expo, PlayGround is a playwright incubator and theater community hub in San Francisco, Los Angeles, and, as of 2021, New York that's served as home to not only several of our past Stage & Screen contributors—including Matt DeNoto, Lena Ford, Ruben Grijalva, Arthur Keng, Jonathan Kuhn, and Garret Jon Groenveld—but some of our editors as well. Each month from October through March, PlayGround's pool of writers has four days to write on a topic, ranging from "Whodunnit" and "Reunification" to "Lore: Retelling the Myths and Legends of Our People" and "Not So 'Silent Night': Plays Inspired by Holiday Songs." Out of that pool, six plays are selected to be performed the following weekend. It's a brilliant model: the truncated timeline encourages playwrights, directors, and actors out of their comfort zones and explores new work. During the pandemic, these performances moved online. In the new "normal," they'll be live-online hybrids with free admission. With auxiliary programs for full-length plays and directing apprenticeships, PlayGround has facilitated hundreds of plays and is a priceless resource for the theater community. Donate to Expo's local L.A. chapter here.
WriteGirl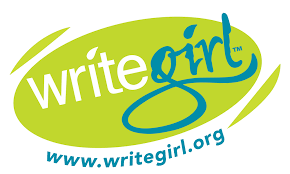 For years, Expo has been hosting publishing workshops inviting Los Angeles high school students and alumni from WriteGirl, so this recommendation should be no surprise! WriteGirl is a Los Angeles-based creative writing and mentoring organization that promotes creativity, critical thinking, and leadership skills to empower girls and nonbinary teens. During the pandemic, the organization has pivoted its programming online, continuing to serve hundreds of mentees who now more than ever need support, inspiration, stability, and resources. And this week WriteGirl is launching its very own lit journal called Threads! Donate here, or buy a Care Kit to be shipped directly to a WriteGirl teen!
Young Storytellers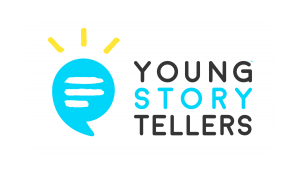 Young Storytellers offers a variety of storytelling mentorship programs for elementary, middle, and high school students, from a nine-week Script to Stage program in which elementary school students write their own short scripts that are performed for their peers, to a shorter Day of Story where adults can volunteer for one day to help fourth graders come up with their own story ideas. Middle school students get the opportunity to work with Warner Media and DC Entertainment to develop their own superheroes, and high school students explore community and representation. Young Storytellers embraces the power of creativity and multi-genre writing in order to create community change. The best part is that mentors can volunteer for an entire program year or just for the day. Donate here.
Exposition Review
And finally, like what you're reading? Why not donate to Exposition Review? We're a fiscally sponsored project of Fractured Atlas, which means your donations are tax deductible and go directly into our programming—including our workshops for adult and teen writers, paying authors for our annual issue, and more!
Already donated to your favorite cause this year? You can still show your support for Expo and its writers by sharing your favorite story, poem, or art, or by telling your friends to submit to our current issue.