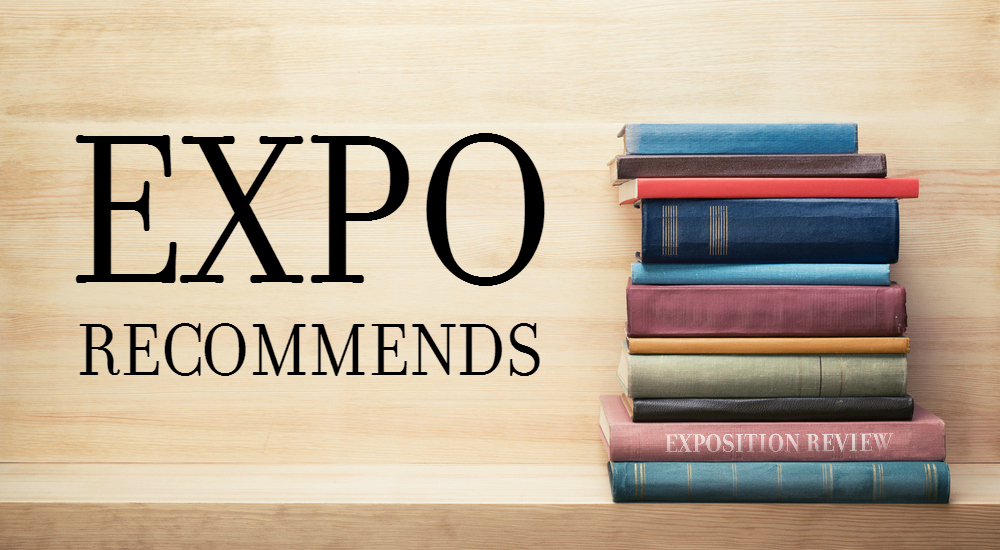 What should I read next? It's a question we all ask ourselves time and again. Even with the countless essays, novels, screenplays, poems, and transmedia pieces to discover, to fall in love with or to detest, it can be a challenge to choose. Enter Expo Recommends, a curated selection of works to read and see brought to you by the editors of Exposition Review.
Our 2021 annual issue submission season is well underway. For Vol. VII, our editors chose the theme "Flux," calling on submitters to consider movement, conflict, and change. Heading into our last month of submissions (our deadline is December 31), we want to give you—our readers, writers, submitters, and community—an extra dose of inspiration. So whether you read Expo Recommends for the recommendations or you want to get a leg up on the competition with a behind-the-scenes look into the preferences of our editorial team, we hope you'll enjoy our "Flux"-inspired Expo Recommends. And when you buy your copies of the books from our Bookshop, and Exposition Review will receive a 10% commission.
From Poetry Editor CD Eskilson
Geographic borders are so often theorized in rigid terms. The logic of nationhood compels us to consider our side of a boundary as unique—that one nation's residents are inherently different. Though such lines are imagined designations, the violence they enact pervades borderlands, which are rendered as destabilized landscapes. These regions operate within constant states of transition and shapeshifting.
Anthony Cody's brilliant debut examines the turbulence and trauma in U.S./Mexico borderland communities throughout history. Making full use of the page and white space over landscaped pages, Cody employs readers to engage with the silenced histories found in occupied spaces still continuing today through structural racism. The poems are daring in their uses of erasure techniques, archival collage, and text art to propel language in shifting patterns. This formally unique and memorable work so perfectly captures a landscape and poetics defined by flux.
Bao by Domee Shi (film)
From Comics & Film Editor Lauren Gorski
You may already be familiar with Pixar's short film Bao, which initially debuted at the Tribeca Film Festival before being released alongside Incredibles 2 and later going on to win the Oscar for Best Animated Short Film. However, for whatever small percentage of people out there who have not seen this short film—consider this recommendation your sign that it's time. Bao expertly tells the story of a mother struggling with empty nest syndrome as she receives a second chance to raise a child who also happens to be a steamed bun. What I love so much about this film is how it weaves in the magical fantasy of a literal dough boy with the real emotional arc of dealing with inevitable change. For "Flux," I would love to see how you interpret the challenges of change with no limits on the imagination, whether that be in the form of comics or film!
From Co-Editor-in-Chief Mellinda Hensley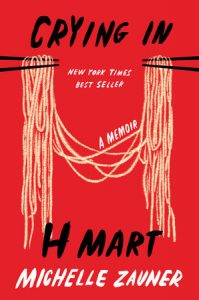 An absolutely heartbreaking and tender memoir that will leave you equal parts touched, aching, and hungry, Crying in H Mart is one of my favorite reads this year. Following Michelle Zauner, whom you might know as the front woman of rock band Japanese Breakfast (and if you don't, you really should), this recounting of her sometimes-fraught relationship with herself and her dying mother reveals a life and identity in flux. Michelle grapples with what it means to be Korean American, finding herself through traditional dishes, and experiencing profound grief. Her writing style is stark and crisp, even in the moments that feel muddled with emotion, and it's a perfect example of that ebb-and-flow, push-and-pull fluctuation of life. And if you're a music nerd like me, check out the Spotify playlist I made that features all the songs or artists referenced in the book!
From Visual Art Editor Brianna J.L. Smyk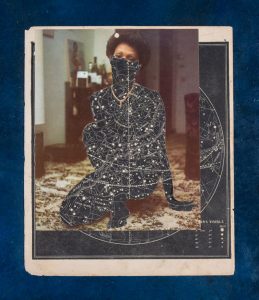 There is something inherently in flux about Lorna Simpson's Everrrything on view at Hauser & Wirth in Downtown Los Angeles through January 9, 2022. Consisting of collages, sculptures, and paintings, the mix of mediums in the new works tells a story of American Life, of identity, gender, race, and history uncovered through found imagery, abstraction, and figuration.
The figures and faces in Simpson's large-scale paintings are strong and stately, yet appear almost like holograms, inviting the viewer to discover their layered histories and deep narratives. Collages blend found images from Ebony and Jet magazines with celestial maps and scientific images that are a map through history and representation of the body. And sculptures continue the layering of meaning and material. Building on the Ice series and Simpson's thirty-plus-year career, the new works are fresh, powerful, and poignant.

From Fiction Editor Anya Johnson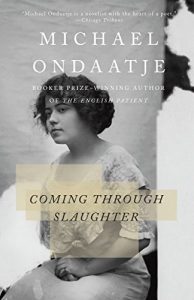 Micheal Ondaatje's Coming Through Slaughter is pure flux. Part poetry, part archive, and all music, this genre-queer novel chronicles the psychic breakdown of the first true jazz musician, Charles "Buddy" Bolden. Set against the backdrop of New Orleans at the turn of the century, Bolden's murky history is imagined by Ondaatje in explosive and lyrical prose that shifts elegantly from persona to persona. And that's a real feat—I am continually awed by authors who can turn out fully inhabited historical fiction without leaning on cliché. This story isn't grounded on general concepts; each movement sparkles with clarity. Totally tragic, but totally worth it!
We're Here Now by Jeffrey Lo (digital story)
From Stage & Screen Editor Laura Rensing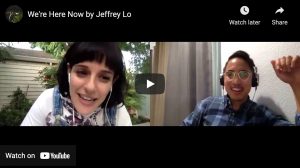 Even as things are going "back to normal," I find myself remembering back to what I was doing this time last year in 2020 when things were so isolated, especially for Stage & Screen. I find that the experiments in digital theater truly capture that state of flux—of waiting for a door to open, of moving from one medium to another. In the midst of the pandemic, Expo alum Jeffrey Lo launched Our Digital Stories, many of which resonate so strongly with this year's theme.  However, I kept going back to one of the first shorts I saw, We're Here Now, that still resonates so strongly with me now even though the world has once again shifted on its axis, reminding me that each day shouldn't be taken for granted, even if it doesn't look the way you wanted it to. Be sure to look out for another friend of Expo, actor Wes Gabrillo, who also appeared in our very first staged reading.
In the Dream House by Carmen Maria Machado (experimental memoir)
From Co-Editor-in-Chief Annlee Ellingson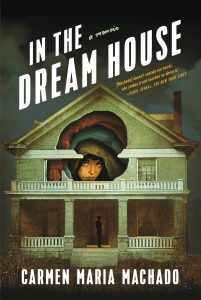 Part painful memoir about an abusive relationship, part insightful investigation into queer representation, Carmen Maria Machado's In the Dream House investigates both through the prism of literary devices. In a series of vignettes set when Machado was a graduate student at the Iowa Writers' Workshop effectively commuting to her girlfriend's titular home in Indiana, she excavates her thrilling and terrifying relationship with a woman who is by turns dazzling and controlling, sexy and jealous, enthralling and consuming. The writer does so through the tools of her trade, exploring her own story—and its place in history, politics, and culture—with narrative tropes: the dream house as idiom and denouement, as unreliable narrator and Chekhov's gun, as noir and comedy of errors, as Mrs. Dalloway and I Love Lucy, as choose your own adventure. Even the point of view shifts chapter to chapter from first to second to third. Rendering both a life and a form in flux, it's the stuff of a lit geek's dreams, and even months after finishing In the Dream House (at Expo's annual retreat, no less), I remain obsessed.
---
Now that you have some good writing inspiration and an insider's look into our editors' tastes, get reading, get writing, and get submitting to Vol. VII "Flux" here.
Disclosure: Exposition Review is an affiliate of Bookshop.org and will earn a commission if you click through the links above to make a purchase.