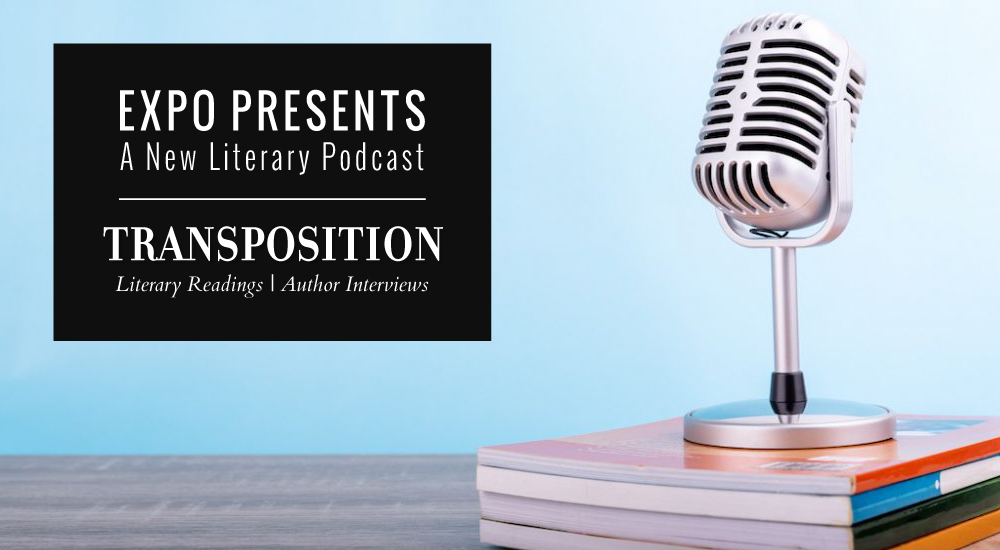 In 2020, Exposition Review kicked off our own literary podcast, Transposition. Following the readings of our Vol. V: "Act/Break" contributors for our issue launch, Transposition has evolved into a full summer series. Laura Rensing, Stage & Screen Editor and founding member of the Editorial Board, has guided us through a comprehensive look at Exposition Review's other published pieces and authors. With readings from the writers themselves and short interviews to follow, we've been able to explore more thoroughly the diverse worlds our contributors have created. After all, Transposition's title was inspired by the idea "to perform a piece of music in a key other than the one in which it is written" and we are so proud to have brought these works into new forms. As we all close the end of season one, join us in reflecting on this endeavor, and take a deeper dive into all the brilliant work of our contributors!
From Laura: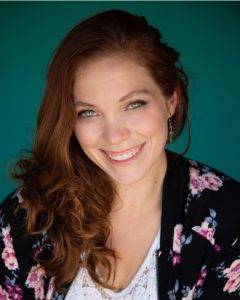 Lit Crawl LA in 2019 was a huge success for Exposition Review; we had a great turnout, a fantastic reading space in Los Angeles Library's beautiful teen space, and we found a literary-themed bar for happy hour.  As an editor, I had read these pieces many times before, but listening to our authors added a new dimension to my appreciation and understanding.  I wished that we could share their voices with others beyond this room.  We should start a podcast, I thought, but it was the middle of submission season, and Exposition Review was signed up for a record number of events over the next year.  I added the podcast idea to the list after "Make Expo Tote Bag"—another pet project that I'll get around to someday.  
As we all know, in March 2020 those in-person events came crashing down.  We started recording readings as a replacement for our "Act/Break" issue launch party.  Somewhere in the middle of recording, we realized we had the opportunity to not just present the great works from our authors, but to spark conversations about craft, and what it means to be a writer.  After all, isn't that what art does?  It inspires, it challenges, it starts conversations. 
There's a tendency to think of writing as a solo project, but this series has made me realize that writing is built in the rooms of our childhood friends, in broken silences, in conversations between strangers.  Like any piece of writing, you'll see us revise our structure as we worked through season one; I think we happened upon a special form of magic when we brought in editors like CD Eskilson or Nancy Au to join, and I can't wait to build on that in future seasons.  In a time where we are so disconnected from one another, I am honored by the courage and artistry of these writers who have shared their stories so honestly in this season. 
See you in Season 2! In the meanwhile, good night, and good reading.  
Transposition, Season One
Episode One
Alessandra Castellanos Reads "In Darkness with the Ramirez Sisters"
"Method writing… is all about writing like you talk. It's about sounding authentic and real. I really stopped trying to sound like a poet or sound like a writer and just write." 
Episode Two
Anthony R. Westenkirchner Reads "Carried"
"Why try to cram ["Carried"] into some formal type of writing when I could just let it be what it wanted to be? … I decided to ultimately keep that rambling, chaotic feel … Reading it now still captures how I was feeling .. I'm glad I didn't edit [the emotions] out."
Episode Three
Sionnain Buckley reads "Stranger, Brother, Stranger" with Guest Nancy Au
"The distillation process [of flash] is probably one of my favorite parts of it. I use a lot of poetic constraints to try to get to the core of what my characters need and want. I'll write, print it out, and slice it in half vertically and I see what's left… The poetic constraints of cut-ups and erasures have been so helpful for me to get [to the essence]."  
Episode Four
Edwin Bodney Reads "Prominence" with Editor CD Eskilson
"I think about it the way I think of juicing a fruit, I think, Did I get all of the stuff out that serves me? I think that, in many ways, as artists, as writers and all the ways we can produce and create, revisiting is necessary."
Episode Five
Garret Jon Groenveld and Cast Read "Take a Bow"
"What I really wanted to do was fill it up subtly with things that weren't there anymore…Everything in a city that has a big life changes all the time, and so a little bit of it is the nostalgia, and a little bit of it is fond memories for what was, and for how you kind of have to move on and honor those promises from the past." 
You can subscribe and listen to all episodes of Transposition, including six additional readings from our Act/Break launch, on Apple Podcasts, Spotify, and Anchor.