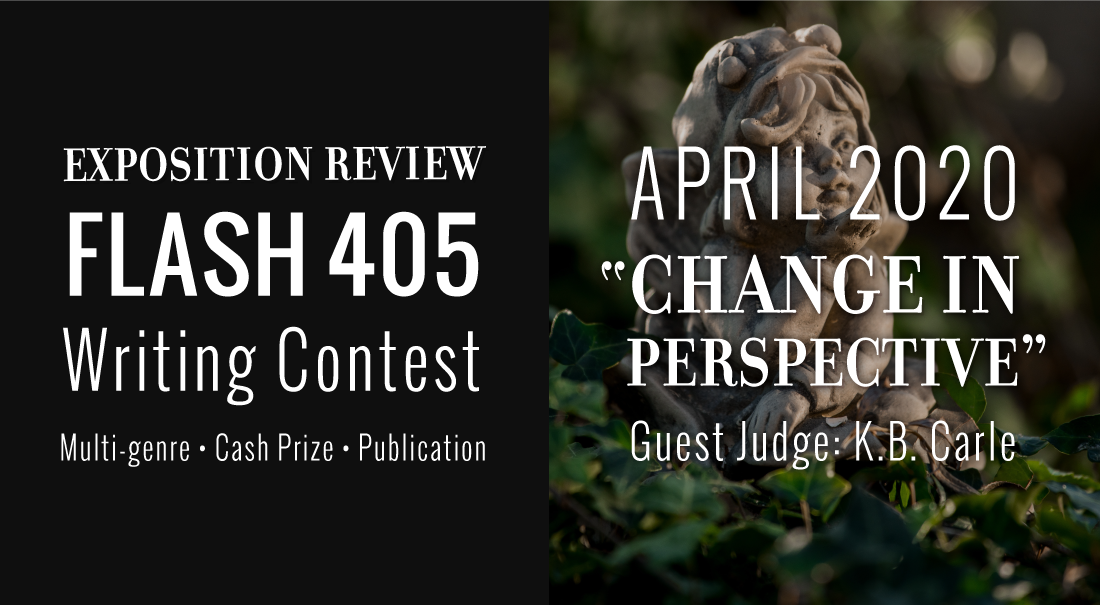 It's time to announce our next Flash 405 contest. For our April 2020 round, we are delighted to welcome guest judge K.B. Carle!
Flash 405 is Exposition Review's multi-genre short form writing competition, awarding cash prizes and online publication to the winners. You can read the full rules and find past contests and winners here. Entries for our next round will be accepted from April 4–May 5, 2020 via Submittable.
Read on to learn more about this month's judge and theme:
– April 2020 Round –
The Judge: K.B. Carle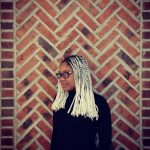 K.B. Carle lives and writes outside of Philadelphia, Pennsylvania, and earned her MFA from Spalding University's Low-Residency program in Kentucky. Her stories have appeared in 
7×7
, 
CRAFT
Literary
, 
Rhythm and Bones Press
, 
CHEAP POP
, 
Jellyfish Review
, 
Milk Candy Review
, and have been nominated for Best of the Net, Best Small Fictions, and the Pushcart Prize. She can be found online at 
http://kbcarle.com
 or on Twitter @kbcarle.
The Theme: Change in Perspective
From K.B.:
"Tell me a little about yourself. Tell me a story about an event that changed you. The first time you shoplifted. A breakup in your parents' basement. That job interview you thought went well until you tripped in front of your potential employer.
Except, tell me your stories from a different perspective. I want to see you shoplifting through the eyes of a mannequin. Your breakup as told by your cellphone or your cat lounging on your favorite pillow. A job interview from the perspective of a pigeon on a telephone wire. If animals, machines, the everyday instruments we use could talk, what would they say? What would their perspectives be regarding our actions and choices? I challenge you to give voice to the creatures and inanimate souls."
---
Ready to starting writing? We accept short form narratives in the genres of fiction, nonfiction, poetry, stage & screen, and experimental. Please note that all submissions are blind.
Good luck!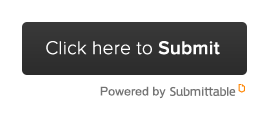 – Submissions open April 4–May 5, 2019 –
Photo credit: Ivan Heinzer