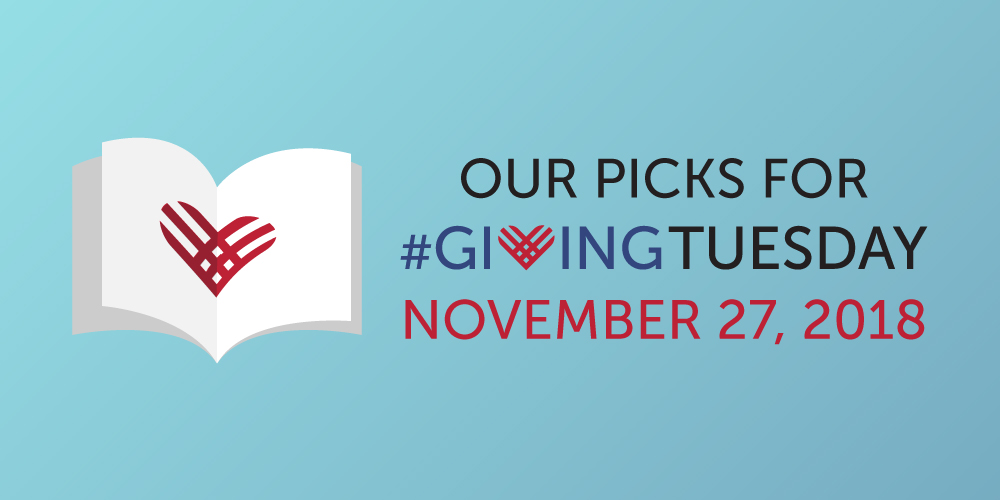 How did this year go by so fast? As we wind down the end of our submission season, we've had time to reflect on our achievements as well as other amazing literary organizations that support writers, artists, youth, and our whole community. In the spirit of giving thanks, we're sharing our top picks to donate your dollars for #GivingTuesday on November 27, 2018 (and giving back ourselves with a NO FEE submission day!).
Exposition Review

We have to start with the most obvious, right? Over the years, we've grown our platform, not only publishing top quality multi-genre work, but also giving back to our communities through free workshops and LA literary events. This year, we've launched a donation campaign with our fiscal sponsor Fractured Atlas (which means tax-deductible donations for you!) in order to further increase our support of new opportunities for writers. We're 100% volunteer-based, and we're probably the one group on this list where $5 can make a world of difference. If you can't donate, you can always volunteer or submit your work! On November 27th, we'll be giving back too–submit to our next issue with no fees for the day! 
WriteGirl

There's no way we'd leave WriteGirl off our list! This LA-based mentoring organization pairs young female teens with professional writers for one-on-one mentorships and monthly workshops. For the past couple years, our Expo Editors have been hosting "Share Your Voice!" workshops on how to get published for WriteGirl mentees in the winter and have published multiple pieces in our annual issue. (Check out last year's "Numbers" and "The Impermanent Scar" to get a taste of these girls' talent). If you can't donate, volunteers are what keep WriteGirl alive and well, so applications to volunteer as mentors at the workshops are more than appreciated.
Playground-LA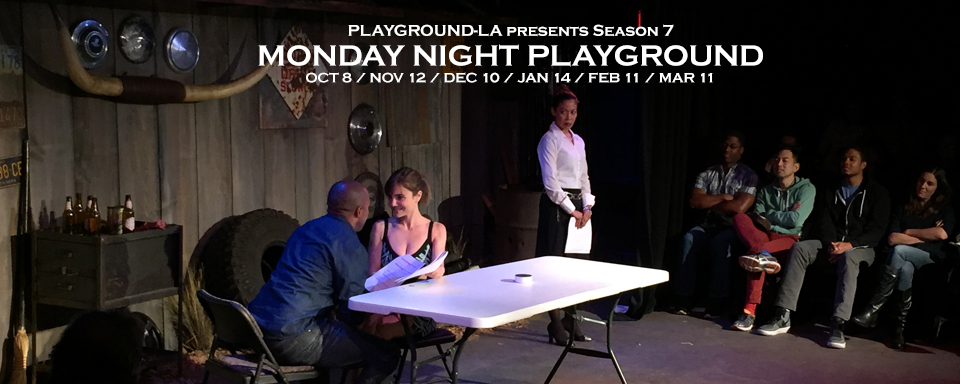 Did you know in Vol II. "Surface" 100% of our stage and screen contributors were from Playground-LA? We promise this wasn't on purpose. PlayGround-LA is LA's leading playwright incubator and has a monthly reading series. We love this organization for its commitment to helping local, early-career playwrights, directors, and actors develop. If you can't donate, attend a show! The best way to support theater is to put your butt in a seat. You can see upcoming dates here.
L.A. Camerata
This one is a little unconventional, but so are we. L.A. Camerata is a new nonprofit in Los Angeles that seeks to "blur the boundaries between music and drama." Their concert series includes adaptations of silenced voices throughout history, and they made a name for themselves with the first woman-composed orchestra. We love how this organization truly experiments with multi-genre and adapts music from more traditional text and visual art forms. We can't wait to see what this organization can do next! (Like their next staged reading with live music "La Mirtilla", coming up Saturday, February 9 at USC!)  
Expo Intern Picks
As a digital publication, our contributors, readers, and editors don't all live in Los Angeles. So, why should Giving Tuesday be so exclusive? Here are our Expo Interns' picks for some great national nonprofits that are worth supporting too!
Room to Read — Pick by Lauren Welch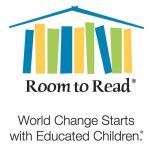 This is more on the educational than artistic side, but Room to Read does amazing work around the world. Room to Read aims to develop literacy skills and education of children around the world, focusing on gender equality and education for girls in underprivileged countries. They promote reading rates in primary-school-aged children and encourage girls to finish secondary school. They are well-established and have many different ways to partner financially (corporate sponsorships, individual-to-child sponsorships, and others). Most of the employees/volunteers of Room to Read are from the countries they serve, and thus understand how to address their countries unique problems. Their website has much more information on what they do and how to partner with them!
Pongo Teen Writing — Pick by Alayna Doyal
Pongo Teen Writing is giving a voice to homeless, incarcerated, and struggling youth in Seattle. The nonprofit deserves way more recognition than it currently receives. All of the people involved with Pongo are volunteers who genuinely care about the well-being of these young people. They strive to act as positive influences for kids whose parents might not have been there in the way every developing child needs. The children whose writing Pongo publishes have been through hell and back time after time after time. The workshops that Pongo hosts are opportunities for these children to release their anger, frustration, pain, et cetera by way of poetry. The participants are taught healthy ways of emotional expression and they finally have an outlet for everything they've held inside. Pongo has an emphasis on social justice reform, which you don't always see with a publisher!
So whether you give to one of our picks or your own favorites, just make sure you give a little something somewhere. Happy Thanksgiving and #GivingTuesday!