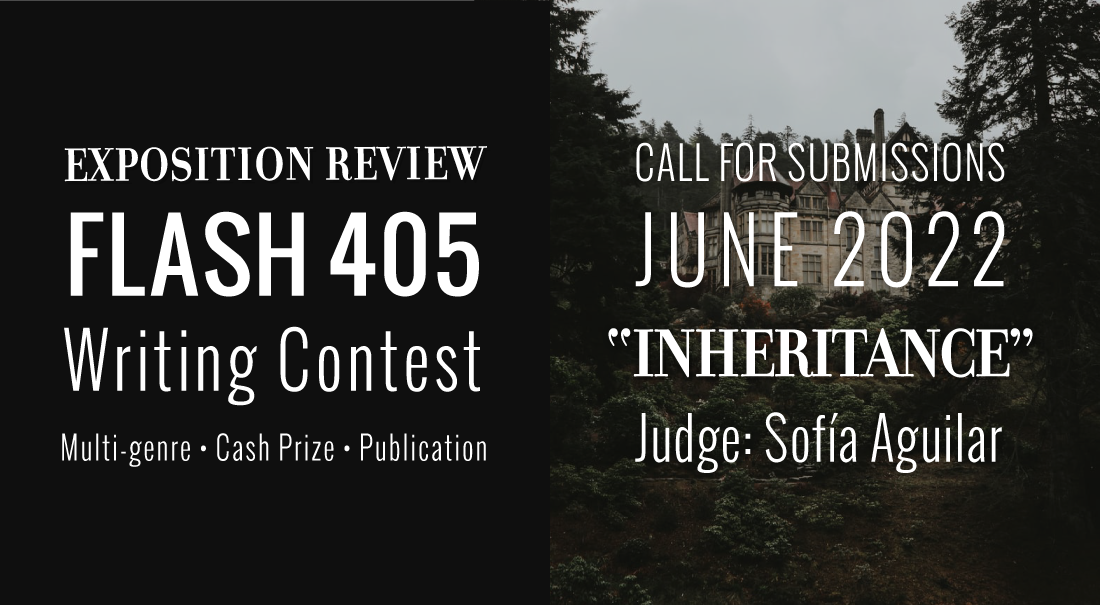 Exposition Review is delighted to unveil the theme for our June 2022 Flash 405 contest guest-judged by Expo contributor and all-around literary powerhouse Sofía Aguilar: "Inheritance."
Flash 405 is Exposition Review's multi-genre short-form writing competition, awarding cash prizes and online publication to the winners. Read on to learn more about this month's contest:
– June 2022 Round –
The Judge: Sofía Aguilar
Sofía Aguilar is a Chicana writer and editor based in Los Angeles, California. Her work has appeared in New Orleans Review, Emerge Literary Journal, and Melanin. Magazine, among other publications. As an alum of WriteGirl and a first-generation college graduate, she earned a B.A. from Sarah Lawrence College, where she received the Andrea K. Willison Poetry Prize and the Spencer Barnett Memorial Prize for Excellence in Latin American and Latinx Studies. STREAMING SERVICE: golden shovels made for tv (2021) is her self-published debut poetry chapbook. You can find her at sofiaaguilar.com.
The Theme: Inheritance
From Sofía:
Inheritance isn't just the dust of an old manor or what is read from a will and dealt out after death. Yes, it may be the possessions we own and pass on to our kin: boxes of old clothing, those earrings we always said we loved, the vintage chest of drawers, the deed to a piece of land or house, or the feeling of home. Sometimes, our inheritance is physically held in our bodies: languages, how we walk, the color of our eyes or the shape of our nose. Other times, what we don't see is what we carry from those who came before: history, stories, secrets, dreams, generational trauma, what is unspoken. The things we inherit—and don't—can define who we are and who we are destined to become.
Give me a good story. A story where an inheritance is passed down and the entire world upends itself. Where an inheritance is lost or stolen, denied or destroyed. Where what we carry is a threat to itself or others and becomes more trouble than it's worth. Where it repairs what was long broken and fosters connection. Tell me: What have you inherited? What do you wish you could? What do you hope will be buried? Send me your best. Send me your inheritances.
---
Ready to start writing? Full contest guidelines are available via Submittable. We also encourage you to check out past contest winners by visiting our Flash 405 contest page on our site. Please reach out to expositionreview@gmail.com with any questions.
Good luck!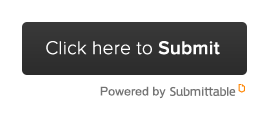 – Submissions open June 4–July 5, 2022 –
Photo credit: Nathan McDine