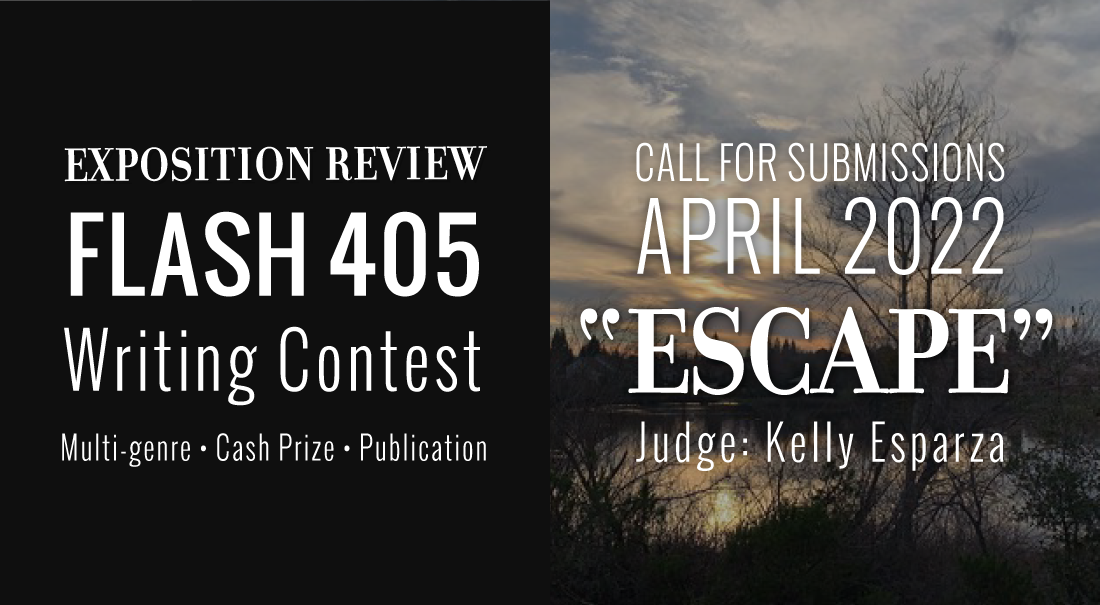 Spring is in the air! For some people that means cleaning; for others, it's time to break away. This April, Expo is opting for the latter and we want you to "Escape" with us!
Submissions for our next Flash 405 writing contest will open on April 4, 2022, judged by our own Kelly Esparza. Read on to learn more about the prompt for the upcoming round:
– April 2022 Round –
The Judge: Kelly Esparza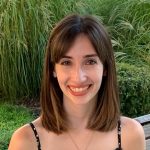 Kelly Esparza is a book editor and writer who holds a BA in English and a BA in Creative Writing from the University of Arizona. She serves as an associate editor at Exposition Review, and her short fiction, poetry, and personal essays have appeared in various literary journals and anthologies. In early 2021, she co-wrote a screenplay for a feature film at Ripkirk Productions, and her published short story "Destiny Says" (Analogies & Allegories Literary Magazine, 2021) was nominated for a Pushcart Prize. She can be found on Twitter at @Kelly_Esparza7.
The Theme: Escape
From Kelly:
As readers, we look to literature as a means to escape from our realities and to take a break from our stressful lives. As writers, it's our job to capture readers' attention and take them elsewhere. Amid the ongoing COVID pandemic, all many of us want is to escape to somewhere else or back to our normal lives. We want a place, an image, a story to bring us peace and excitement while uncertainty and chaos surround us.
Tell me a story. Take me on an adventure far away from here. Whisk me away with your dreams. Give me a quick, suspenseful escape or a peaceful, uplifting poem about your safe haven, the place you go to collect your thoughts. Give me mystery, intrigue, heart.
---
Ready to start writing? Full contest guidelines are available via Submittable. We also encourage you to check out past contest winners by visiting our Flash 405 contest page on our site. Please reach out to expositionreview@gmail.com with any questions.
Good luck!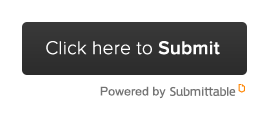 – Submissions open April 4–May 5, 2022 –