Exposition Review is excited to announce the theme for our seventh annual issue: Flux.
Submissions will be open from September 15–December 31, 2021. We accept work in all forms: fiction, flash fiction, nonfiction, poetry, scripts for stage & screen, film, experimental narratives, visual art, and comics.
Read more about the theme and how to submit:
Movement is essential. In our lives, our relationships, our stories. We change and divert and go with the flow, contracting and expanding to all-consuming shift of existence. We are, whether we like it or not, constantly in flux. Sometimes it can feel like whiplash, a knee-jerk second that changes our course forever. And sometimes that change is languid, longer, but still leaves us feeling transformed, different, passed through. To say we've gotten front-row seats to watch our world, our bodies, and our lives fluctuate over the last couple of years is a major understatement.
Even the word "flux" itself has evolved over time—originally to describe the medical, it now also refers to constant change or the flow of a fluid, radiant energy, or molecules across an area. It causes substances to become fluid, and it allows particles in different forms to transcend their space and pass through another—conflict and motion and resolution all at once.
For Vol. VII, we're looking for work that explores this theme and all of the conflicts that arise when a character's life is upended, when they're asked to either give in to the flow of life, or fight the undertow with everything they have. We're interested in the stories that flow out of us as people, voluntary or involuntary. (And let's be honest, the Back to the Future reference is right there.) The idea of something changing form, breaking down, and restructuring in constant, relentless change makes us reflect on the past two years, the ones to come, and how we'll tell the story of ourselves and our place in the current of life.
For all submissions received before November 1, 2021, we guarantee personalized feedback. All accepted work will receive $35.00 USD as payment. Free submission days will be on November 30 (Giving Tuesday), December 10 (Human Rights Day), and December 16 (Expo's Birthday!)
We look forward to reading your submissions!
Meet the Editorial Team
Editors-in-Chief: Annlee Ellingson & Mellinda Hensley
Section Editors:
Fiction Editor: Anya Johnson
Flash Fiction Editor: Jessica June Rowe
Nonfiction Editor: Ramona Pilar
Poetry Editor: CD Eskilson
Stage & Screen Editor: Laura Rensing
Comics & Film Editor: Lauren Gorski
Visual Art Editor: Brianna J.L. Smyk
Experimental Editor: Rebecca Luxton
Remember to check out our submission page for specific guidelines. Want an even better idea of what to submit to us? Read our previous issues.
We accept all submissions via Submittable: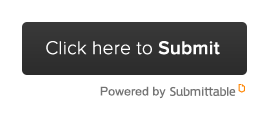 Photo Credit: Michael Dziedzic