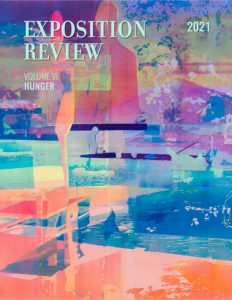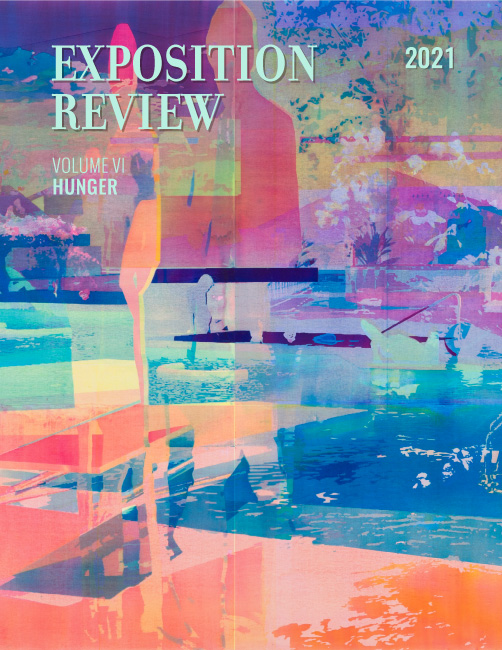 Exposition Review is so proud to announce our latest issue has launched, Vol. VI: "Hunger"! This issue asks the reader what they hunger for, what drives them, what it feels like to need something with a deep, unrelenting desire.
With exciting work from emerging and established authors across genres, including pieces published from WriteGirl mentees and alumni, DREAMing Out Loud writers, and past Lambda Literary and PEN Emerging Voices Fellows, "Hunger" is one of our most gut-punching issues to date.
In 2020, we weren't able to host our traditional issue launch and reading party at Skylight Books and launched a new podcast (Transposition) in its place. But this year, we wanted to celebrate "Hunger" and return to our traditional reading launch, even if it had to be virtual. We discovered that Skylight Books had been hosting virtual events over Crowdcast, joined forces, and put on a reading unlike any other. For the first time, Expo was able to feature our contributors from all across the county, all live on one platform.
June 8, 2021: Skylight Books Crowdcast Reading
On Tuesday, June 8 at 6:30pm PT, over a dozen "Hunger" contributors took the virtual stage to present readings of their work. Through all of our genres, fiction to nonfiction, poetry to experimental, and a grand finale of stage & screen, we were taken on a one-hour tasting of the "Hunger" issue. Each of our editors discussed the reading process and what the theme meant to them when selecting pieces for their genre. Our readers brought their work alive with their readings, and the chat was active with the audience sharing their favorite lines from each piece.
Thanks to Skylight Books and specifically our "stage manager" Maddie for making this a great experience for our readers, editors, and whole audience!
We are so proud of all of our contributors for being a part of this journey with us, and joining us later in a post-show toast to congratulate them on their achievements.
Missed the show? Check out the replay!
If you want to see what all the buzz is about, take a look at the full Vol. VI: "Hunger" issue here. And don't forget to say hi over on social, listen to season two of our podcast this summer, and subscribe to our newsletter to be the first to hear about all our events, issues, contests, calls for submission, and more!