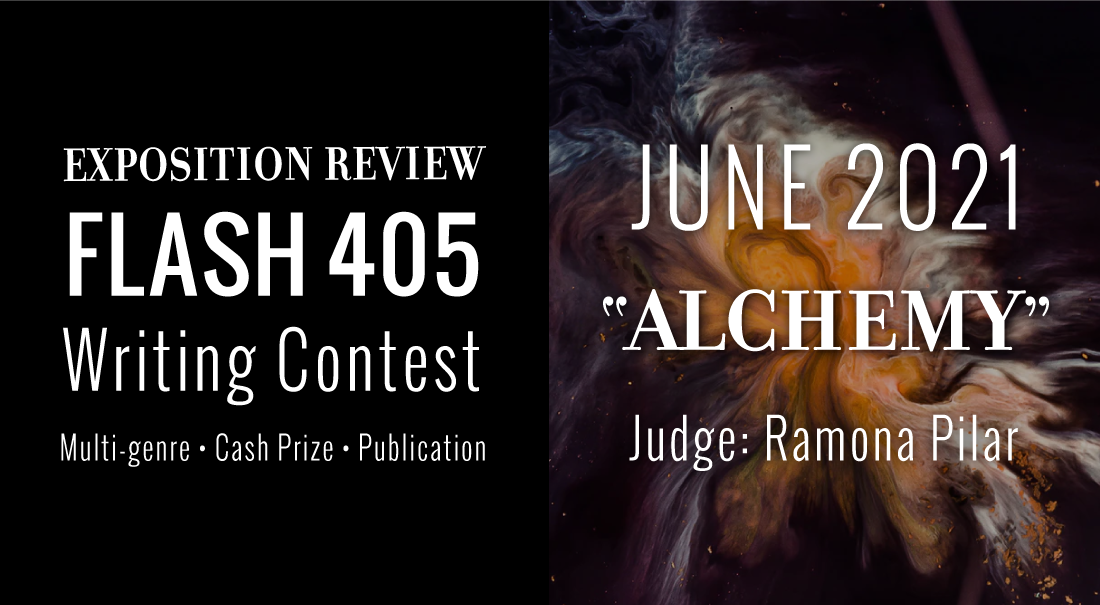 Could there be a better theme for 2021? As the world slowly re-opens and we can begin to see the transformations to our new normal, Expo Nonfiction Editor Ramona Pilar poses the theme "Alchemy" for our June Flash 405 contest.
Entries for this round will be accepted until July 5, 2021 via Submittable. We also encourage you to visit our Flash 405 page where you will find the full guidelines and can read past contest winners.
Read on to learn more about this month's contest:
– June 2021 Round –
The Judge: Ramona Pilar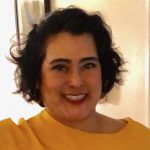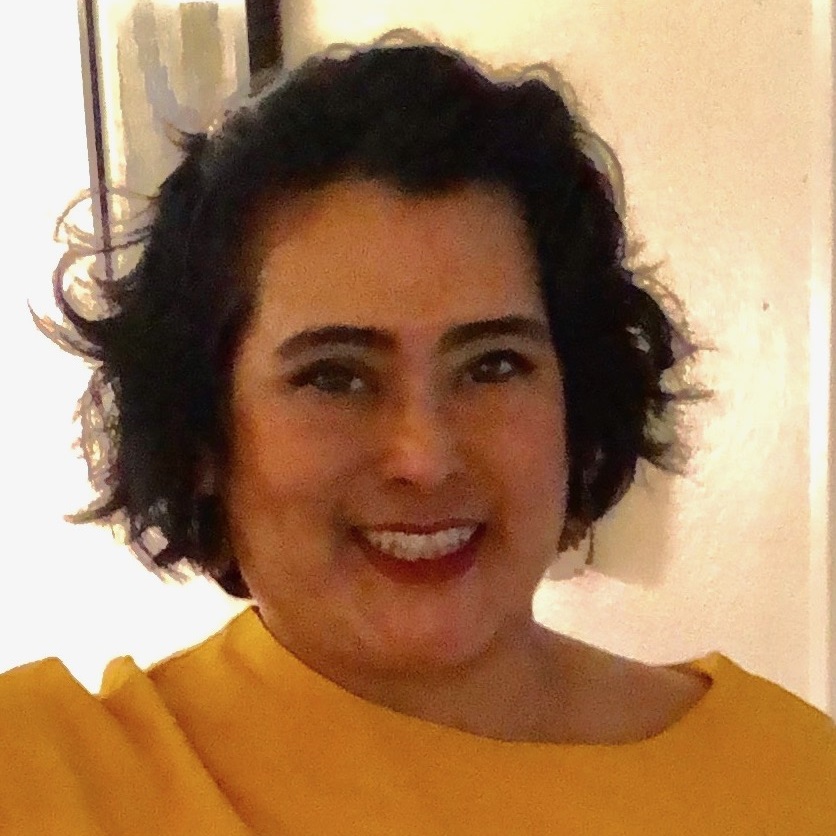 Ramona Pilar is California born, Los Angeles (County) raised (¿y que?) and writes plays, prose, songs and hybrids. Her works have been produced around Los Angeles, published online and in print, and performed across Southern California. Ramona writes a monthly column – Storytelling in Action – for the Women Who Submit blog, is the CNF Editor for Exposition Review, and a CB Fiction Reader for Drunk Monkeys. She sings in a band called The Walkmans (yes, Walkmans on purpose) and is a pop culture and arts critic who has the ability to see everything brilliant about you. Unless you don't use turn signals. Guacala.
The Theme: Alchemy
From Ramona
"Alchemy: part philosophy, part experimentation. Air and Earth fueled by Fire, tempered by Water.
In the Macro it was about marrying theory and practice (anyone with a Humanities degree knows all about that scene). In the Micro, it was about trying to change base metals into gold – a shiny rock that had been given value by people who had stolen a lot of it.
That theory itself can be transformed into a self-affirming philosophy or state of mind. Example: Failure. It can be a definitive end which yields devastation and paralysis. The End of growth. Or "Failure" can be experimentation. Discovery. Curiosity. Shedding of old skin for a new beginning. Transmuting poison for survival.
What I want to hear from you on the topic of Alchemy: tales, histories, prose, poems, scenes, songs, images, short films, all creative viscera, of turning base metals into gold. The journey of balancing philosophy with pragmatism and the magic invoked to sustain and propel that journey. About yourself, someone else, beings you create, recipes to alchemize, the result of an experimental failure or success! A Formula 333 out of Formula 409.
Experiment. Fail. Experiment again. Share your findings."
---
Ready to start writing? Please reach out to expositionreview@gmail.com with any questions.
Good luck!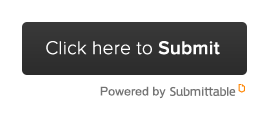 – Submissions open from June 4–July 5, 2021 –
Photo Credit: Photo by Joel Filipe