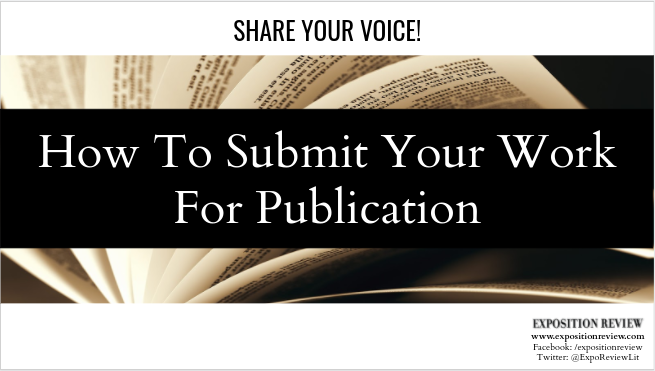 If there's a silver lining to the pandemic that has kept Exposition Review from gathering in person as a staff and for events, it's that we've found new ways to connect that have expanded our community like never before.
For the second year in a row, our "Share Your Voice!" publishing workshop was held online, enabling our editors not only to log on from as far away as San Francisco, Chicago, and Arkansas, but to invite participants from both coasts. This year the event we've held for several years for WriteGirl teens and alums in Los Angeles was joined by students from PEN America's DREAMing Out Loud program in New York, too.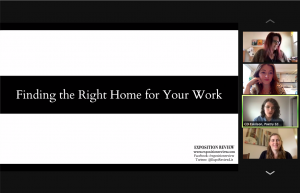 We gathered via Zoom on Sunday, March 14, to help these emerging writers find literary journals to fit their voices, polish their submission materials, and submit their work.
Hosted by Expo Editorial Board Member Annlee Ellingson, the workshop included presentations on finding the right home for your work by Poetry Editor CD Eskilson; writing bios and cover letters by Nonfiction Editor Ramona Pilar; setting goals and preparing to submit your work by Stage & Screen Editor Laura Rensing; managing rejection by Ramona; and promoting your writing when it does get accepted by Fiction Editor Jessica June Rowe.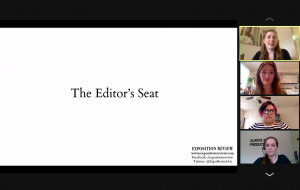 Along the way, Co-Editor-in-Chief Lauren Gorski sent us into breakout sessions to take a turn in the editor's seat to better understand what goes into selecting pieces for publication—spoiler alert: it's not personal!—and Co-Editor-in-Chief Mellinda Hensley hosted a walkthrough of the Submittable submission platform.
Then came the best part: we invited the WriteGirl and DREAMing Out Loud participants to submit their work to Exposition Review for consideration in our forthcoming Vol. VI: "Hunger" issue. We are so excited to publish some of their work later this spring!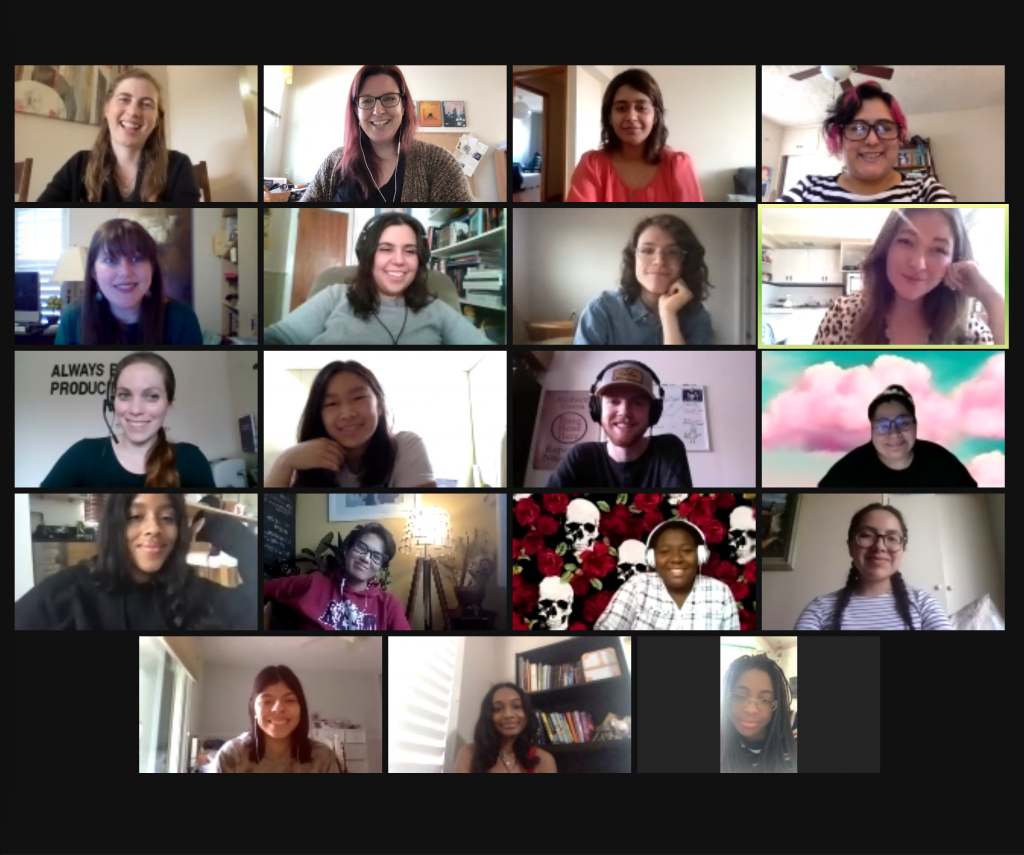 WriteGirl is a Los Angeles-based creative writing and mentoring organization that matches girls with women and nonbinary writers who mentor them in creative writing. With 200 volunteers serving more than 500 teens annually, every year the organization produces dozens of workshops, panel discussions, and special events to help girls get creative, get through high school, and get to college.
You can read more about WriteGirl here.
DREAMing Out Loud is PEN America's tuition-free creative writing workshop series for young immigrant writers, primarily those who are undocumented, DACA recipients, and/or DREAMers who came to the United States when they were children. By providing community and professional support to the next generation of immigrant writers, the program seeks to counter anti-immigrant sentiment in the U.S. and to amplify the voices of many living in this country who are marginalized because of their immigration status.
You can read more about DREAMing Out Loud here.