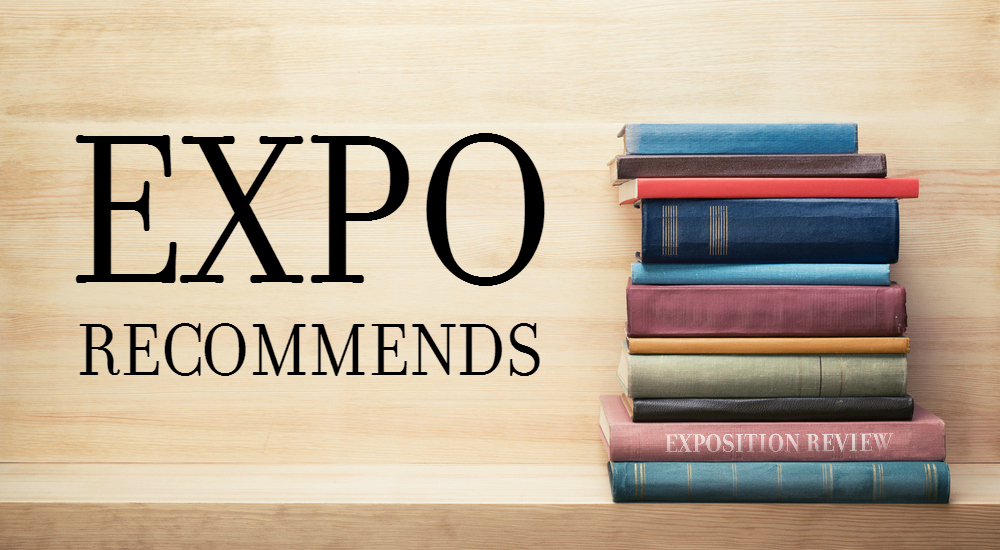 What should I read next? It's a question we all ask ourselves time and time again. Even with the countless essays, novels, screenplays, poems, and transmedia pieces to discover, to fall in love with or to detest, it can be a challenge to choose. Enter Expo Recommends, a curated selection of readings brought to you by the editors of Exposition Review.
Closing out submissions on our Hunger issue, we decided we weren't quite satiated. After all, hunger is such a staple of good work—from fiction to poetry to art and comics. So if you need something to tide you over until our issue comes out, here are some picks from our editors and readers that hit the spot.
Might we recommend you buy your copies of the books from our Bookshop? When you do, Exposition Review will receive a 10% commission:

Calling a Wolf a Wolf by Kaveh Akbar (Poetry)
From Poetry Editor, CD Eskilson
So much poetry is defined by hunger. We write lines that spring from deep yearnings, both physical and emotional. We write to confront the things we long for. Rather, we also use poetry as a means to speak back to these desires—to say "no more." 
The poems in Kaveh Akbar's debut collection are gorgeous and imagistic. It's hard to not sit and devour this book in one sitting. Throughout, he confronts the massive topics of addiction, trauma, and existential longing in wondrously expressive modes. Too, Akbar displays a deep-rooted hunger for language—for the power to name. Through these poems, which so often feel like prayers, he puts into words what feels almost an ineffable spiritual hunger. A hunger we all must confront within.

Bad Behavior by Mary Gaitskill (Stories)
From Reader, Madeline Grimm 
There is a kind of "hunger" in all relationships. Whether we're looking for a lover, a friend, or readers for our work, we yearn for recognition and understanding. These cravings are beautifully expressed in Bad Behavior, a collection of short stories from Mary Gaitskill. This collection has become a classic for Gaitskill's pitch-perfect portrayal of life in New York City during the 1980s, and the ambition and perversity of its residents. Her characters want affection and go after it in all the wrong ways. Yet, there's no melodrama here. Gaitskill's prose is easy and elegant, and her dialogue is chillingly precise. As relationships unravel throughout Bad Behavior, characters are driven to commit acts of kindness and violence. For "Hunger," I'd love to see stories about desires that cannot be resolved, the ones that keep us looking for something we can't have. As Gaitskill shows, dissatisfaction can be hugely fascinating.

The Banks by Roxane Gay and Ming Doyle (Comics)
From Editorial Board Member, Annlee Ellingson
Thievery runs in the family in The Banks—a six-issue comic from writer Roxane Gay (World of Wakanda) and artist Ming Doyle (The Kitchen). For fifty years, the Banks women have run a successful racket on the Southside of Chicago by getting in, getting out, and never getting greedy. They steal to provide for their children. They steal because they're good at it. And they steal for revenge. Through multilayered flashbacks, Gay reveals three generations of women with distinct motivations and rich family lives bound by blood and their common occupation—and brought to cinematic life by Doyle's dynamic illustrations. (Indeed, the project is next headed to the big screen.)

The Days of Abandonment by Elena Ferrante (Fiction)
From Co-Editor-in-Chief, Mellinda Hensley
The genre of fiction is a genre of want, and no more do I feel that hungering than in Elena Ferrante's The Days of Abandonment. This work is a tender, haunting recount of a woman whose husband leaves her. There's an emotional rawness here, a craving and desire for love, understanding, and the warmth of another person. She weaves emotional starvation with physical hunger in ways that are surprising, visceral, and will keep you devouring pages—but really, there's a dinner scene 20 pages in that's absolutely wrenching in all the right ways.
Now that you have some good writing inspiration and an insider's look into our editors' tastes, get reading! And if you need more Expo in your life, take a peek at our past issues, or give our podcast Transposition a listen.