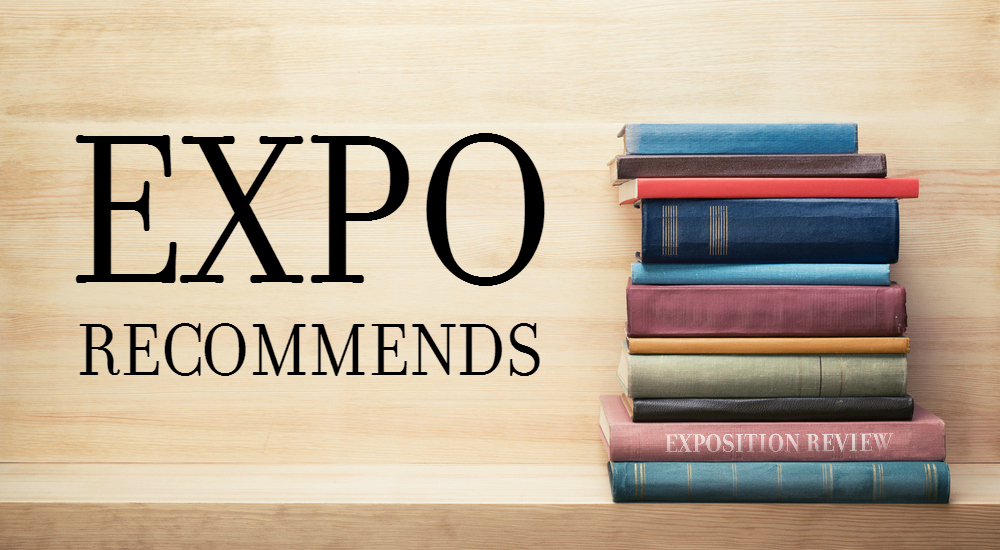 What should I read next? We honestly have no idea this time, but we will find out this March when our editors attend the Association of Writers and Writing Programs (AWP) Conference in San Antonio! We promise, this is not just a humble brag that we will be moderating a panel there (though you can see us on Saturday, March 7th at 9:00am at the panel From Page to Stage: How to Write a Play That Will Actually Get Produced).
As our editors get ready for the trip to Texas, there are quite a few panels, people, and sights to look forward to. Here's a list of some of our most anticipated events!
Minerva Rising and Rita Bullwinkel
From Fiction Editor Jessica June Rowe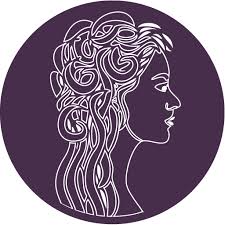 Minerva Rising is a great independent literary press with a tri-annual literary journal (Fall, Winter and Spring) that publishes thought-provoking work by emerging and established women writers and artists. With a staff comprised entirely of women, they also run an annual chapbook contest, a Fiction Prize, and the upcoming online magazine The Keeping Room. I always make a point of stopping by their booth at the Book Fair (T1221 in San Antonio!), and this year they are co-hosting an off-site event on Mar 7th at Blue Star Brewing Co.
One more! See Rita Bullwinkel, recommended in last year's AWP Expo Recommends, on the panel of The Future is Female and Fantastic, with moderator Mimi Loki and fellow panelists Anita Felicelli and Meng Jin.
The Twig Book Shop
From Nonfiction Editor Annlee Ellingson

Expo's trip to Portland, Oregon, for AWP 2019 would not have been complete without a detour to Powell's City of Books—a multi-story literary mecca that takes up an entire city block and claims to house about a million books. We editors lost each other in the color-coded rooms, and I personally was so overwhelmed that I ended up leaving with just a T-shirt—and the tote the store threw in for conference attendees. (The Expo crew loves our totes!)
Still, our visit was one of the highlights of AWP, and I mean to make exploring a local bookstore a conference tradition. Just a couple of miles up the road from the Henry B. González Convention Center is The Twig Book Shop, which, like Powell's, is located in the Pearl district of its home city. For nearly 50 years, this bookstore carries new and classic books for adults and children alike, with a Texana collection for local flair. With several AWP-related events scheduled throughout the event, The Twig appears integral to the literary San Antonio experience. See you there!
Panels on Procrastination and the Role of Women Editors
From Co-Editor-in-Chief Mellinda Hensley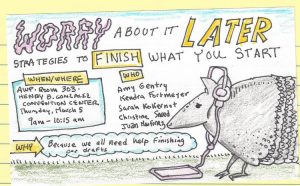 For me, AWP can be as amazing as it is overwhelming. With so many panels, events (both on and off-site), and a swath of writers to connect to, it can make my head spin. But I try my best to zero in on a few panels I absolutely have to attend, and then just let the conference carry me, a scribe on the shoulders of a mighty stream. But here are two back-to-back panels I've got on my list — hope to see you there!
Worry about It Later: Strategies to Finish What You Start
Thursday, March 5, 2020, 9:00 am to 10:15 am
Featuring: Juan Martinez, Christine Sneed, Sarah Kokernot, Kendra Fortmeyer, Amy Gentry
Raise your hand if you feel personally victimized by AWP panels about procrastination. No — just me? I've gotta say, as someone with an entire hard drive full of ideas (the latest of which is a Word doc I typed out at 3 a.m. that only reads: "A party, but with more murder"), my motivation could always use a good, swift kick.  Plus, hearing that other writers struggle with the same things you do? That's what I call community. 
The Role of Women Editors with Small Presses and Literary Journals
Thursday, March 5, 2020, 10:35-11:50 a.m.
Featuring: Pam Uschuk, Kristina Marie Darling, Jennifer Franklin, Patricia Killelea, Mimi Khúc
As a literary journal that touted an all-female staff for quite some time, I've gotta give these ladies my love and support. Plus, it covers the topic of what gatekeeping looks like, how to use your power effectively, and how to promote those voices that aren't always heard.  Count me in.  
Exposition Review, McSweeney's and Breakfast Tacos
From Co-Editor-in-Chief Lauren Gorski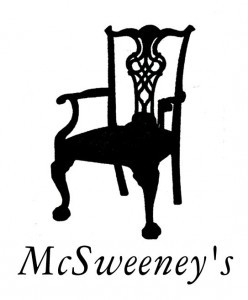 Let's start with the obvious: I am the most excited to be moderating the panel From Page to Stage: How to Write a Play That Will Actually Get Produced. We have an amazing panel of writers (Neal Adelman, Josh Inocéncio,  and Jelisa Jay Robinson) who all have unique experiences on the journey of writing plays and I can't wait to have each of them share their stories.
Besides panels, I love to discover writers by attending readings. At the top of my list is Women Who Wit: Readings by Writers (Who Happen to Be Women) of McSweeney's on Thursday, March 5th at 3:20pm featuring Tiffany Midge, Mia Mercado, Rebecca Saltzman, Juliana Gray, and Sarah Aswell. I love the humor writing featured on McSweeney's, so there's no way I could be disappointed. Plus, I plan to stop by their booth in the Book Fair (T1930) and ask them more about what they look for in submissions. As a writer, I'm aiming to have McSweeney's in my byline one day, and AWP is the perfect opportunity to get some face time.
Finally, there's no way I'm leaving San Antonio without some breakfast tacos. Friends of AWP Facebook group will be hosting a meet and greet featuring these Texas stars on Friday, March 6th from 8am – 10am. Gotta fuel up for the day!
Past Contributors
Don't miss some of Expo's past contributors doing readings, panels, and signings all around AWP.
Brad Johnson will be signing his new poetry collection, Smuggling Elephants Through Airport Security, on Thursday, March 5th at 1pm at the Wheelbarrow Books: RCAH Center for Poetry booth (T2227)
Robert Kerbeck will be signing his new book, Malibu Burning, on Thursday, March 5th at 3pm at the upstreet:literary magazine booth (T1955).
Sonia Greenfield will be reading from her new book, Letdown, at the offsite event The Baby-Sitters Club Reading on Thursday, March 5th at 7pm at Blue Star Brewing. On Friday, March 6th at 1:00pm, Sonia will be signing at the White Pine Press booth (T1844).
Nancy Au, previous Flash 405 judge, will be signing from her short story collection, Spider Love Song and Other Stories, on Friday, March 6th at 3:00pm at the Acre Books booth (1534, 1533).
 Xochitl-Julisa Bermejo will be moderating the panel Chicanas de la Frontera: Writing and Activism from the Border States on Saturday, March 7th at 1:45pm.
Buy these or any books from our Bookshop, and Expo will receive a 10% commission!
#AWP20 or bust! Can't wait to see you there.