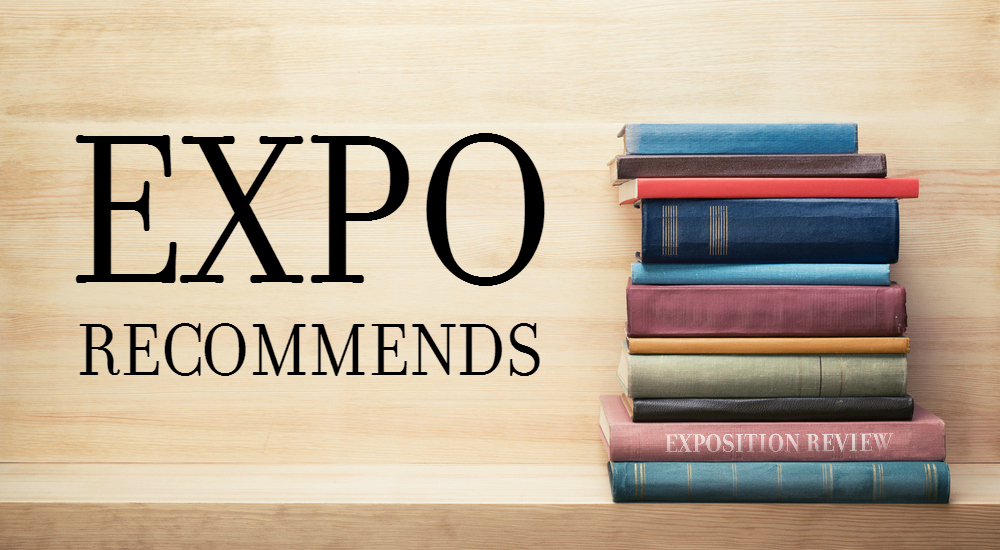 What should I read next? It's a question we all ask ourselves time and again. Even with the countless essays, novels, screenplays, poems, and transmedia pieces to discover, to fall in love with or to detest, it can be a challenge to choose. Enter Expo Recommends, a curated selection of readings brought to you by the editors of Exposition Review.
This month, we have one of Expo's associate editors, Blaine Bolibol.
From Blaine:
By no means would I consider myself a consumer of profound literature. My daily reading diet consists of ESPN, Reddit, and an occasional skim of the failing The New York Times (#FakeNews). I didn't enjoy reading books like The Great Gatsby or Lord of the Flies in my childhood because it always felt like I was doing homework, even if I was reading "for fun."
During my undergraduate years, I realized good writing doesn't have to be academic; there are ways to deliver a compelling narrative that speaks to the human condition without writing the next classic novel. I understand the importance of discussing the social issues in Claudia Rankine's Citizen: An American Lyric or the existential themes in David Foster Wallace's Infinite Jest, but I'd rather leisurely read a detailed letter to Steve Ballmer, providing a step by step guide to give Seattle the basketball team that their citizens deserve.  So don't expect a life changing novel with my suggested readings, and instead, view it as a list that a #basic millennial would enjoy.
Modern Romance
by Aziz Ansari (Nonfiction)
I have mixed feelings about Aziz Ansari. I like the goofy and grounded Dev Shah, but find Tom Haverford obnoxious. Fortunately, Ansari writes Modern Romance in a voice similar to the former character; while providing humorous commentary, Ansari delves into the problems people encounter on their quest for romance in the twenty-first century. Previous generations were content with marrying someone who they didn't hate, but now, young adults search for their "soulmate" and won't settle for anything less than the perfect life partner. With the rise of online dating, people are exposed to more options than ever before to find that special someone, but maybe the vast number of choices isn't a good thing. This book uses sociology and psychology concepts to explain human behavior, and Ansari teams up with the sociologist Eric Klinenberg to help gather the necessary research and information.
As a hopeless romantic searching for love (come at me, quirky, witty, sassy ladies), I thought this book did a good job of explaining why people my age struggle to stay in long term relationships. It's a really fast read as well; charts, diagrams, and Ansari's text message conversations are scattered throughout, so it feels like an infographic disguised as a book.
Liar's Poker
by Michael Lewis (Nonfiction: Autobiography)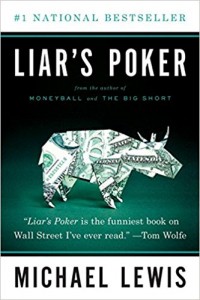 Many of Michael Lewis's books—Moneyball, The Big Short, The Blind Side—have been adapted into successful films. The writer has the uncanny ability to boil down a complex subject into simple terms a lay reader can understand. His debut book, released in 1989, uses the same style; this semi-autobiographical book explores Lewis's career as a bond salesman at Salomon Brothers in the 1980s. Lewis depicts the rise and fall of Salomon Brothers, an investment bank that innovated the bond trading market. Through this novel, readers get an insider's perspective of the cutthroat investment bank culture as they follow Lewis's quest to become a "Big Swinging Dick" at the firm.
I'd never thought I'd be interested in learning how bonds work and how traders exploit an arbitrage in the market, but Lewis effortlessly weaves these teaching points into the narrative; I didn't feel overwhelmed with the concepts presented. After working at Salomon Brothers for two years, Lewis quit his job to write this book and expose the industry for what it really is. But that didn't stop me from semi-considering a change in career to become an investment banker/private equity analyst/hedge fund manager. Selling your soul is worth it if you're making millions, right?
FiveThirtyEight (Nonfiction: Blog)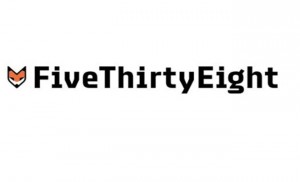 This blog, founded by Nate Silver, aggregates data from a variety of sources to make forecasts about politics, sports, and pop culture. Silver's claim to fame is that he accurately predicted the outcome of all fifty states in the 2012 presidential election. His blog strives to use accessible data to provide a more accurate analysis. I use this site as my primary source for political information because it's relatively nonpartisan; the site uses data to support its arguments, so everything should be based off of facts.
It's worth noting that FiveThirtyEight can be frustrating when the data they collect isn't as accurate as they'd desire, leading them to rationalize their incorrect predictions. Even though their forecast suggested Hillary Clinton was a 70 percent favorite in the 2016 presidential election, they technically weren't "wrong" when Donald Trump won because inaccurate polling numbers created a large margin of error. This lack of ownership kind of irritates me. And it irritates me even more when I read a 1500+ word article on the site about how a given political race is a toss up; these articles make me feel like I wasted my time and question what's the point of all of this.
Hopefully this hasn't turned into a condemnation of FiveThirtyEight. In general, the site provides reliable political commentary, and I trust the writers won't give me fake news.
Anything Zach Lowe writes (Nonfiction: Sports analyst)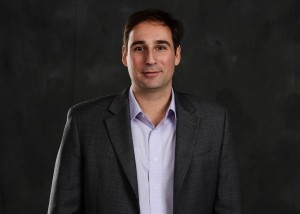 Unlike FiveThirtyEight, I can recommend Zach Lowe without any reservations. He's objectively the best NBA writer at the moment, and maybe even the best analytical sports writer. Anyone who wants to learn about the intricacies of basketball strategy should read his articles. He doesn't publish frequently during the offseason, but from November through June, he typically writes an article a week for ESPN. His attention to small details that occur during the game helps paint the picture of bigger issues surrounding a team. He breaks down why a play was successful, and illustrates it with a ten-second clip. And while Lowe's main strength is his ability to analyze a basketball game at a level few people can observe, he has a unique voice, sprinkling subtle jokes throughout his writing. Reading Lowe's articles changed the way I watch sports.  I obsessively focus on minute details in order to see a play develop before it happens. I also may or may not take sports too seriously and should focus on things that actually matter.
Artifacts
by Maryann Aita (Nonfiction from
Exposition Review
, Vol. II: "Surface")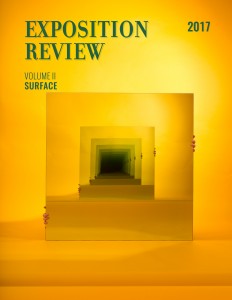 Let's continue the theme of modern romance! Maryann Aita explores the finicky nature of relationships as she sorts through a difficult breakup. She refers to her ex as her "freelance boyfriend" because they "aren't exclusive, but kind of consistent." Their relationship ends when he finds the girl of his dreams and breaks the news to Aita via Facebook message (Grade A douchebag move). Fortunately, her emotional state feels more like a melancholic sadness, rather than a depressive one; the breakup serves as a cathartic moment for Aita as she analyzes her childhood to figure out why she struggles to emote her true feelings.
Aita uses unique similes and metaphors that paint vivid images and also serve as comic relief.  The honesty and self awareness makes it easy to empathize with the writer. I just want to hug her and say, "Everything will be okay." But I'm sure she already knows that.