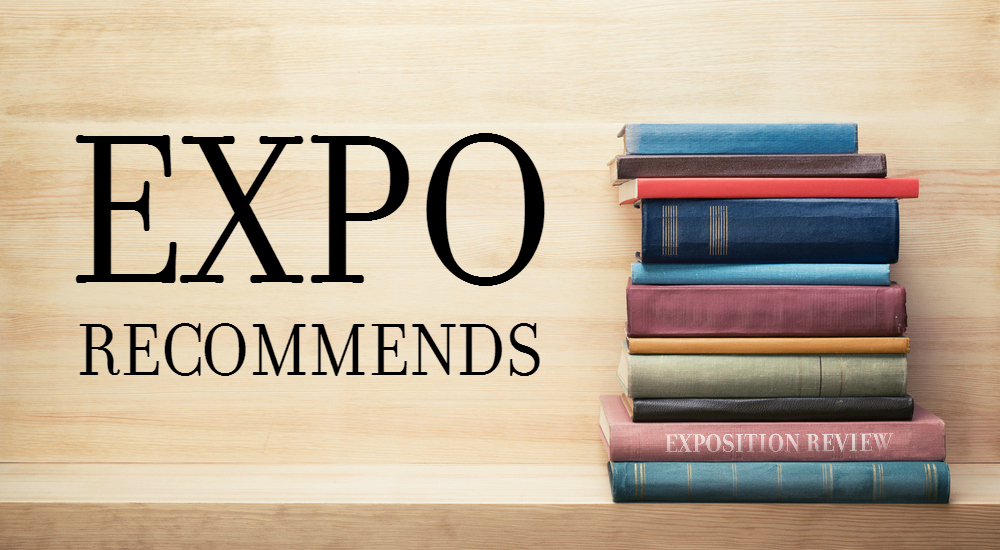 What should I read next? It's a question we all ask ourselves time and again. Even with the countless essays, novels, screenplays, poems, and transmedia pieces to discover, to fall in love with or to detest, it can be a challenge to choose. Enter Expo Recommends, a curated selection of readings brought to you by the editors of Exposition Review.
This month, we have Expo's Associate Editor and Southern California Review Vol. I Editor-in-Chief Annlee Ellingson with a special Black History Month Expo Recommends.
From Annlee:
You might be asking yourself, "What's a white lady doing recommending readings for Black History Month?" I've asked myself the same thing.
The truth is, I haven't read a lot of African-American literature. I haven't done a good job of reading outside my experience at all—fellow white lady Jane Smiley, writing about the Midwest where I grew up, ranks among my strongest influences.
But with protests mounting around the deaths of Trayvon Martin and Eric Garner and Michael Brown and Tamir Rice and Freddie Gray and Sandra Bland and Alton Sterling and Philando Castile—the latter two back to back—an important new civil rights movement is rising, and it's incumbent upon white allies to commit to #BlackLivesMatter, to educate ourselves, perhaps starting with the stack of books on the nightstand.
Invisible Man by Ralph Ellison (Fiction)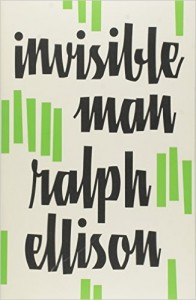 While I was reading Ralph Ellison's illuminating Invisible Man, I encountered the 1952 novel everywhere—in media and in real life. Luke Cage reads it in Marvel's Netflix series. A young Barack Obama picks up the nickname "Invisible" after he's spied reading it at a Harlem basketball court in the biopic Barry. And Bill Clinton included it among his favorite books on display in his presidential library, which I visited during an epic road trip this fall.
The ubiquity of the title—whether it's always been omnipresent or I just now noticed it—speaks to Invisible Man's stature in the American canon, a portrait of the African-American experience in mid-century America, so unrecognized beyond stereotypes or tokens that the narrator has no name.
The book opens with a battle royal among blindfolded black teenagers for the entertainment of a small Southern town's white leaders that will make you cry. The rest mines the specific biography of one man—his tenuous education at an all-black college; his short, violent stint at a paint factory, where the mixture of dark chemicals yields a blinding white color; and his tenure at the Brotherhood, where he serves as the black face at the front of a Communist movement—to illuminate the universal experience of not being seen as an individual, a theme that continues to resonate powerfully today.
Citizen: An American Lyric by Claudia Rankine (Nonfiction/Poetry & an Expo contributor)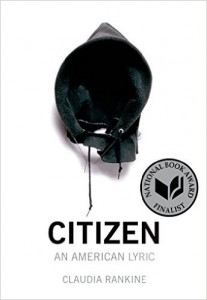 Albeit a modest paperback, poet Claudia Rankine's Citizen: An American Lyric is so beautifully constructed that I was loathe to mark it up with pencil as I do my other books, and so I papered it with yellow Post-its instead. Part critical essay, part poetry, part art book designed by her husband and collaborator, filmmaker and photographer John Lucas, the volume intersperses Rankine's prose poems/essays with photographs, screen grabs and art as well as liberal white space that encourages pauses for contemplation.
Citizen also includes the poem "Stop-and-Frisk," which served as the script of the transmedia piece "Video Essay: Situation 6," published in the first issue of Exposition Review. Additional scripts included in Citizen examine Hurricane Katrina, the shooting of Trayvon Martin, and Zinedine Zidane headbutting Marco Materazzi during the 2006 FIFA World Cup Final, which is illustrated by a frame-by-frame screen grab of the incident.
Sports are a recurring theme. An entire chapter devoted to analyzing how Serena Williams has handled controversial, possibly racially motivated, calls against her on the tennis court both acknowledges her early outbursts and admires her later restraint.
Bookended by sections that detail the racist micro-aggressions levied at Rankine and her friends, the Williams section attempts to explain, if not excuse, the athlete's outbursts. Written in present tense and the second-person "you," these vignettes force the reader to confront the everyday experience of a woman of color.
For example: "You are rushing to meet a friend in a distant neighborhood of Santa Monica. This friend says, as you walk toward her, You are late, you nappy-headed ho. What did you say? you ask, though you have heard every word. … She doesn't, perhaps physically cannot, repeat what she has just said."
And: "When the stranger asks, Why do you care? you just stand there staring at him. He has just referred to the boisterous teenagers in Starbucks as [N-words]. Hey, I am standing right here, you responded."
The point of view and tense make these scenes personal: This is what it is like to be a black woman in contemporary America.
Fences by August Wilson (Stageplay)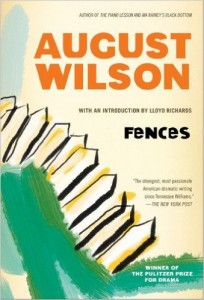 Once you've seen the film Fences, it's impossible to read August Wilson's original stageplay without hearing Denzel Washington and Viola Davis in the lead roles. (I suspect the same is true if you saw the 1987 Broadway production with James Earl Jones and Mary Alice.)
The 1950s piece of Wilson's ten-play "The Pittsburgh Cycle," the domestic drama centers on sanitation worker Troy Maxson, his loyal wife Rose, and their teenage son Cory, whose high-school football career sets up the central conflict of the first act. (I won't spoil what comes in the second act if you don't already know—thanks to Wilson's expert storytelling, it's gasp-inducing.)
A baseball player who was relegated to the Negro League, Troy refuses to recognize that times are changing, that post-Jackie Robinson, black athletes can find success. Instead, he wants Cory to focus on his job at the A&P and his chores, like helping build a fence—a metaphor for what Troy wants to keep out and Rose wants to keep in.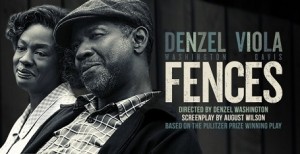 Nearly identical to the screen adaptation penned by Wilson himself before his death in 2005, save for the setting limited here to the Maxsons' yard, the original drama rewards the reader with the opportunity to revel in the playwright's muscular language—banter whose rhythms it takes a beat to attune to in the theater. Plus there's about a page of prose providing historical context to the setting. Just read this:
By 1957, the hard-won victories of the European immigrants had solidified the industrial might of America. War had been confronted and won with new energies that used loyalty and patriotism as its fuel. Life was rich, full, and flourishing. The Milwaukee Braves won the World Series, and the hot winds of change that would make the sixties a turbulent, racing, dangerous, and provocative decade had not yet begin to blow full.
Set before the Civil Rights Movement and written decades before #BlackLivesMatter, Fences still speaks to the current political climate—to a culture in which black men's history of incarceration is all too common, in which women's contributions and sacrifices are submersed by men's, in which a generation of soldiers returns damaged from the front, and in which race relations have progressed but not far enough.
Black Panther by Ta-Nehisi Coates and Black Panther: World of Wakanda by Roxane Gay (Comics)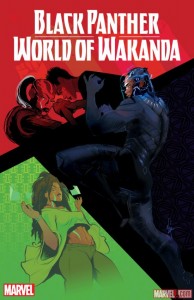 Ta-Nehisi Coates' Between the World and Me and Roxane Gay's Bad Feminist definitely belong on any #BlackLivesMatter reading list, but the two essayists/novelists have entered the pop-culture realm as well with comic runs for Black Panther and a spinoff prequel Black Panther: World of Wakanda, respectively.
Centered as they are on the king of a fictional African nation and his all-female security detail, the new series are inherently political—although, set on a continent half a world away, they don't speak directly to the African-American experience. Another spinoff set in Harlem—Black Panther and the Crew featuring Misty Knight, Storm, Luke Cage, and Manifold—will when it kicks off later this year.
The Black Panther comics are especially wordy, my comic-book geek of a husband informs me, but as a word nerd I revel in the verbiage, as much about world-building and history-making as storytelling. And with the focus on a complicated anti-hero dealing with civil unrest on the one hand, and a pair of illicit lesbian lovers (not because they're both women but because they work together) on the other, the titles offer rich, complex black characters, refreshingly without a Caucasian in sight.