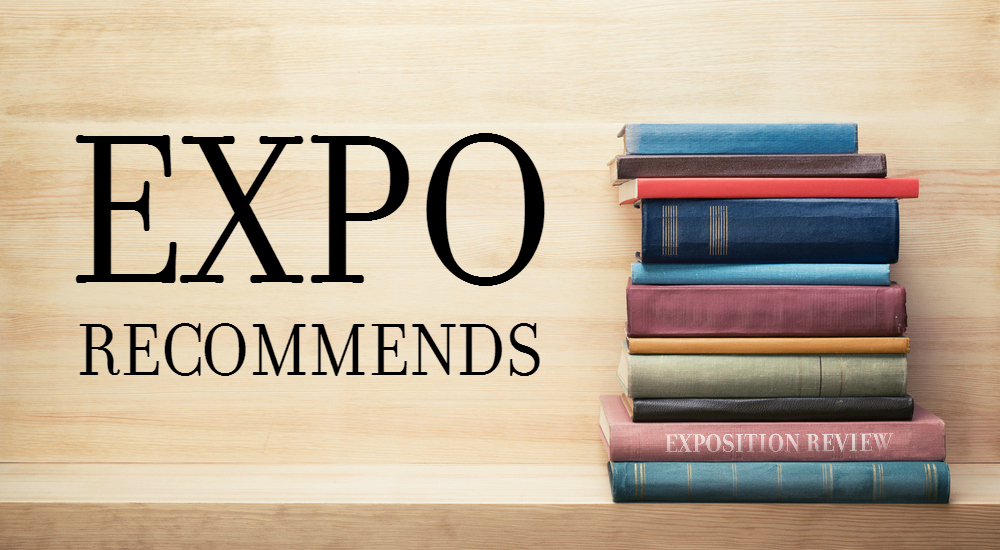 What should I read next? It's a question we all ask ourselves time and again. Even with the countless essays, novels, screenplays, poems, and transmedia pieces to discover, to fall in love with or to detest, it can be a challenge to choose. Enter Expo Recommends, a curated selection of readings brought to you by the editors of Exposition Review.
Going into our sixth annual issue, we decided to celebrate the work that we have loved but were unable to publish ourselves. It's one of an editor's worst nightmares. A piece is submitted to your literary journal that is absolutely perfect, but before you can send out the acceptance, you get a notification from Submittable: "Piece Withdrawn." Another literary journal got there first. Even though we have sadly had to let pieces go over the years, we are so glad the writers we loved found homes for their pieces!
Below are just a few of the many pieces withdrawn from past Expo issues, with commentary from our editors about what made them stand out and where you can find them now:
"Butch / Marimacho" by Ana Fores Tamayo (Poetry)

Submitted to Vol. V: "Act/Break"
From Poetry Editor CD Eskilson: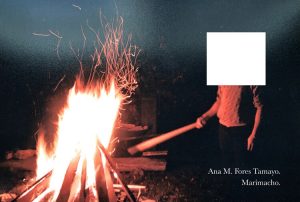 "Fores Tamayo's poem hits the reader full-force and seldom lets up. Such demonstrates the visceral effect poetic language can have on a reader. Blunt fragments and repetition deliver this moving testimony about societal, institutional, and familial forms of violence carried out against the most vulnerable. 'Everlasting escape is a constant no, safety I can find nowhere, nowhere' the speaker declares in their search for safety."
Published in: Jam & Sand, read here
 "Active Shooter" by Sheree La Puma  (Poetry)

Submitted to Vol. V: "Act/Break"
From Poetry Editor CD Eskilson: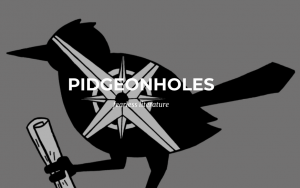 "The rest of days will be stitched together with memories of hands releasing. When they did, there was silence.' La Puma's elegy is a held breath, a pause of incalculable weight. Its subdued tone holds readers inside a tragedy's aftermath and has us contemplate its legacy."
Published in: Pidgeonholes: Fearless Literature, read here. 
"The Kitty Bomb" by Kevin Daly (Stage & Screen)
Submitted to Vol. IV: "Wonder"
From Co-Editor-in-Chief Mellinda Hensley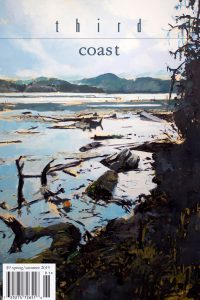 "So close. We got SO. CLOSE. to publishing Kevin Daly's hilarious, quick-witted, tight piece in our Orbit issue. It got all the way to our final in-consideration round, and was unanimously approved for publication. We reached out to the author and…Third Coast Literary Magazine got there first. Even though we were sad to give it up, do yourself a favor and order his issue of Third Coast to support an awesome journal and give this piece a read."
Published in: Third Coast Literary Magazine, order here.
"Your Life in Airplane Rides" by Sylvia Liu (Nonfiction)

Submitted to Vol. III: "Orbit"
From Editorial Board Editor Annlee Ellingson: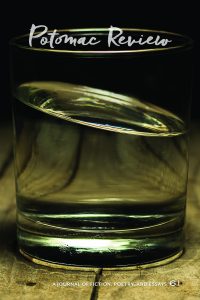 "In a dozen vignettes dating from the mid-1970s to present day (which at the time it landed in my inbox was 2017), Sylvia Liu reflects on not only the places she has traveled to—Venezuela and Taiwan, Amsterdam and Cold War-era Soviet Union, Zambia and Washington, D.C.—but the people she's traveled with, from her parents and sister and husband-to-be, to classmates and complete strangers, and eventually children of her own. Along the way, she witnessed the political and social changes over the course of four decades, with a clear demarcation between pre- and post-9/11. And because she writes in the second-person "you," the reader too goes on the adventure—international and domestic—of a lifetime. Three years later, "Your Life in Airplane Rides" still hits my nonfiction sweet spot: memoir cut through with context outside of the self, and a playful attitude toward form."
Published in: The Potomac Review, order here.
"An Otome Game" by Kailee Pedersen (Experimental)

Submitted to Vol. III: "Orbit"
From Co-Editor-in-Chief Lauren Gorski: "For our 'Orbit' issue, 'An Otome Game' by Kailee Pedersen was a favorite in the slush pile, but was sadly withdrawn as we were discussing final selections. Luckily, "An Otome Game" found its home and won 580 Split's Fall 2017 Innovative Prose Contest, which came with a $100 cash prize. (Congrats, Kailee!). The piece is an exploration of a young woman's reckoning with her identity following multiple experiences of verbal harassment and abuse aimed at her sexuality and ethnicity as Asian.  Using the structure of a typical otome game—aka a story-based video game that is targeted towards women with the goal to develop a romantic relationship with one of several male characters—this experimental nonfiction is able to amplify the narrator's experience of feeling trapped in a simulation of society while also allowing for a removal from the trauma. Truly, a powerful and moving story that would fit the Expo aesthetic of taking risks, finding new forms, and embracing the digital space."
Published in: 580 Split, read here
"Nowhere Man" by Emily Woodworth (Fiction)
Submitted to Vol. IV: "Wonder"
From Visual Art Editor Brianna Smyk:

"Part Bigfoot fable, part coping with the loss of a parent, part exploration of paranoia and mental illness, and wholly entertaining, 'Nowhere Man' by Emily Woodworth is a piece I would've fought to publish in Expo's 'Wonder' issue. Alas Inkwell Journal scooped it up before we could secure it. Wherever it was published, I'm delighted this fiction narrative detailing one boy's search for Bigfoot has a home.
Whether read as a magical realism story taken at face value or to discover deeper meaning in a man's twenty-year journey to deal with the loss of his father and possible inherited mental illness, the piece is beautifully crafted and engaging, making it a quick read that stays with the reader long after the closing line. 'Nowhere Man' makes the reader want to believe that the narrator, Steven, is completely justified in searching for Bigfoot and that the fabled monster really does exist but has simply eluded Steven and everyone else for generations.
As a mother, I also appreciate the parallel of the son looking for Bigfoot and his mom looking for signs of mental illness in her son. This circular search finds its apex with the line the mother addresses to the narrator, 'Just sit still and look decent long enough and the man you're looking for will find you,' and Steven's thought, 'Each night I was filled with the impression that he [Bigfoot] was waiting outside my door. But when I opened it, just an empty hallway stared back. Sometimes a casserole dish' (from Steve's mother). There is depth in both these lines that I will let you uncover and unpack as you read.
You'll have to read for yourself to see if Steven finds Bigfoot, but for me the ending of this piece was poetic and right on theme, giving the reader much to contemplate about the nature of the story."
Published In: Inkwell Journal, read here
Now that you have some good writing inspiration and an insider's look into our editors' tastes, get reading, get writing, and get submitting to Vol. VI "Hunger" here.