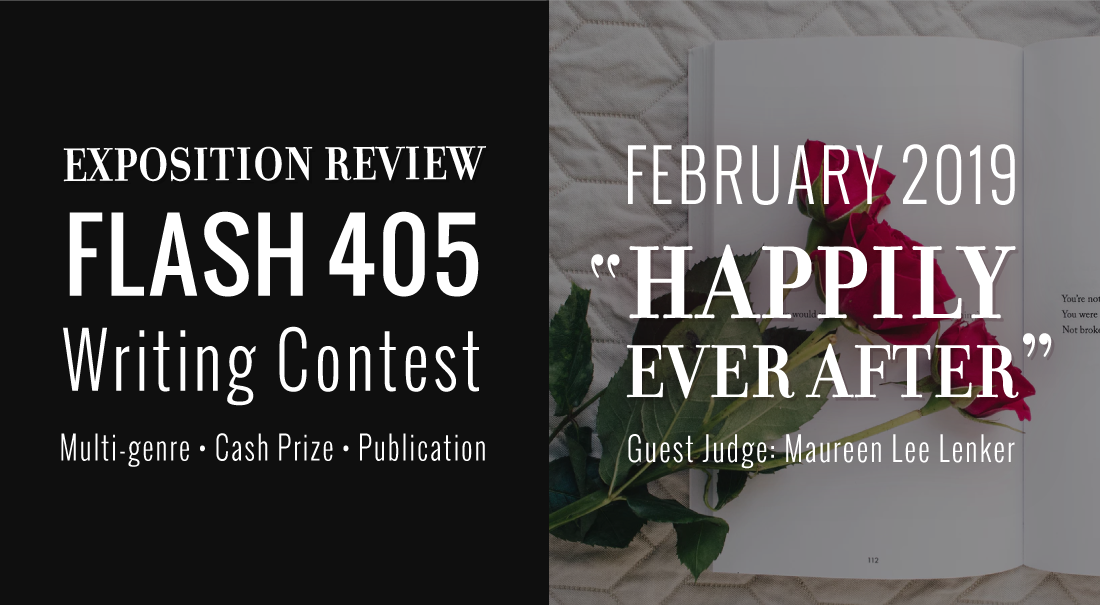 Our first contest of 2019 is here! This year's February Flash 405 will celebrate Valentine's with a "Happily Ever After" theme from guest judge Maureen Lee Lenker.
Flash 405 is Exposition Review's multi-genre short form writing competition, awarding cash prizes and online publication to the winners. You can read the full rules and find past contests and winners here. Entries for our next round will be accepted from February 4-March 5, 2019 via Submittable.
Read on to learn more about this month's guest judge and theme:
– February 2019 Round –
The Judge: Maureen Lee Lenker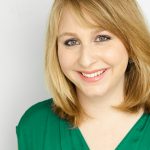 Maureen Lee Lenker is the romance columnist at Entertainment Weekly. She also covers film, theatre, and TV as a writer there. Her work has appeared in a wide variety of publications, including Turner Classic Movies, The Hollywood Reporter, LA Weekly, and more. In addition to covering romance, she has also had two romantic short stories published in the anthologies Christmas Nookies and Then Comes Winter. Maureen has previously been involved with Exposition Review as a director of their annual staged readings, and is thrilled to be joining the journal for this more literary adventure.
The Theme: Happily Ever After
From Maureen:
"We're all looking for our own version of happily-ever-after, whether it's the perfect partner, the dream job, the white picket fence, the urban loft, or something entirely off the beaten path. What would give our lives meaning if not the search for happiness? February means love is on the brain, and the cardinal rule of romance writing is that it have an HEA or Happily-Ever-After. It doesn't matter if it's in the arms of a duke, Prince Charming, or the leader of a motorcycle gang, we all are searching for our soulmate, our OTP, the person who makes us see stars and rainbows. So, give me your best happily-ever-afters. They can be funny, angsty, a long-time coming, or the result of a chance meeting. Love is love is love is love, so there are no rules here, including when it comes to the level of heat on the page. The only requirement is a happy ending. Much like life, it's up to you how that's defined and how you get there. So, go ahead, sweep me off my feet with your romantic entry–I can't wait."
---
Ready to starting writing? We accept short form narratives in the genres of fiction, nonfiction, poetry, stage & screen, and experimental. Please note that all submissions are blind.
Good luck!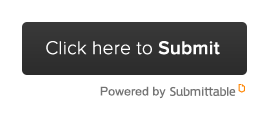 – Submissions open February 4 – March 5, 2019 –