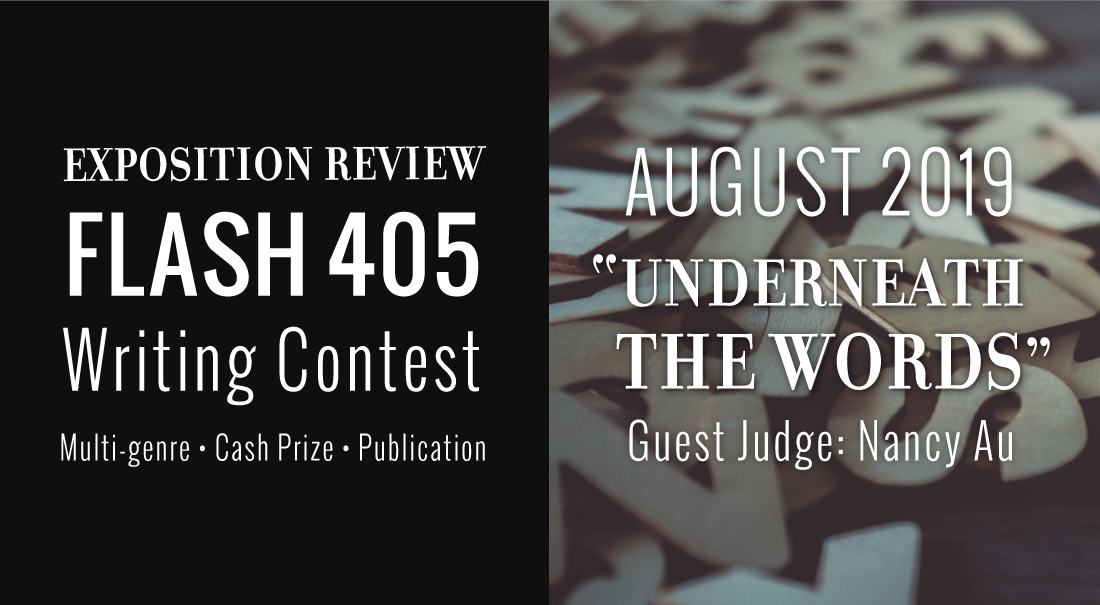 We are excited to announce our last Flash 405 contest of 2019, and an extra-special guest judge: award-winning flash writer Nancy Au!
Flash 405 is Exposition Review's multi-genre short form writing competition, awarding cash prizes and online publication to the winners. You can read the full rules and find past contests and winners here. Entries for our next round will be accepted from Aug 4–Sept 5, 2019 via Submittable.
Read on to learn more about this month's judge and theme:
– August 2019 Round –
The Judge: Nancy Au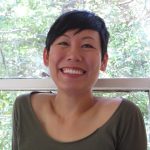 Nancy Au's essays, flash and short stories appear in Redivider, Gulf Coast, Michigan Quarterly Review, The Cincinnati Review, Catapult, Lunch Ticket, SmokeLong Quarterly, among many others. She has an MFA from San Francisco State University where she teaches creative writing. She also teaches creative writing (to biology majors!) at California State University Stanislaus, and is co-founder of The Escapery (www.TheEscapery.org). Her flash fiction is  included in the Best Small Fictions 2018 anthology, and her writing was named Best Short Fiction of 2018 by Entropy. She won The Vestal Review's 2018 VERA Flash Fiction Prize, as well as Redivider's 2018 Blurred Genre Contest. Her debut full-length collection, Spider Love Song & Other Stories, is forthcoming from Acre Books (University of Cincinnati) in September 2019. www.peascarrots.com.
The Theme: Underneath the Words
From Nancy:
"In The Empathy Exams, a collection of essays by Leslie Jamison, the author writes:
"You live in a world underneath the words you are saying in this clean white room, it's okay I'm okay I feel sad I guess. You are blind in this other world. Your seizures are how you move through it—thrashing and fumbling—feeling for what its walls are made of… Your body wasn't anything special until it rebelled… I imagine you in every possible direction, and then I cover my tracks and imagine you all over again. Sometimes I can't stand how much of you I don't know." (-Leslie Jamison, The Empathy Exams, pp12-13)
Write into the worlds "underneath the words," places where you've never explored before, or the places where you've had difficulty finding access to. Don't worry about finding answers or closure or conclusions. Rather, thrash and fumble, explore the questions, the roadblocks, the blind spots, the invisibilities and unsayables."
---
Ready to starting writing? We accept short form narratives in the genres of fiction, nonfiction, poetry, stage & screen, and experimental. Please note that all submissions are blind.
Good luck!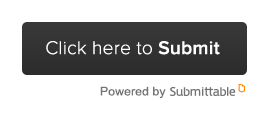 – Submissions open Aug 4–Sept 5, 2019 –