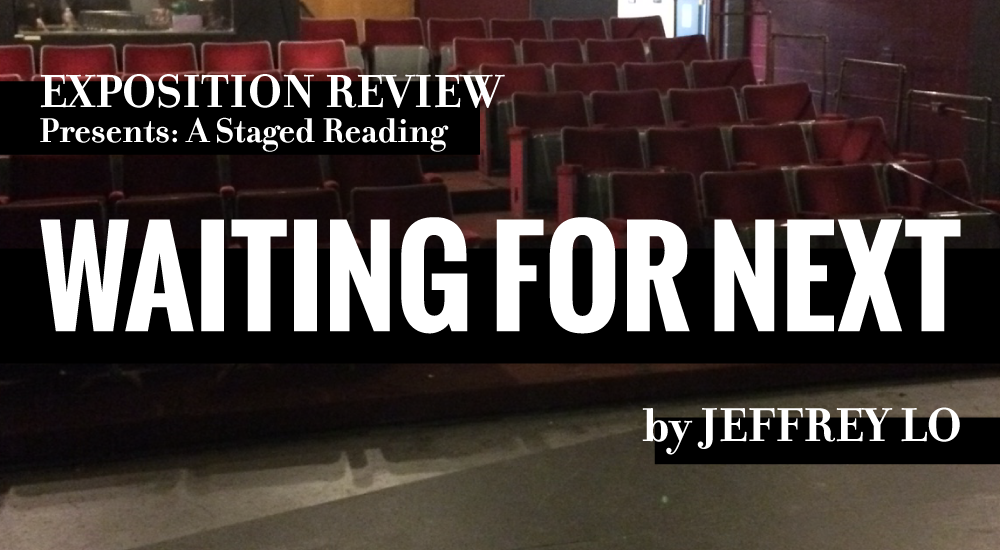 Exposition Review has always been a multi-genre journal, publishing prose, poetry, and stage & screen. Yet we've always been aware that for the latter category, the plays we publish are not in their final form: they are meant to be performed in front of an audience. That's why Exposition Review is so excited to announce that we'll be helping one of our plays transcend the page!
Jeffrey Lo's Where You're From first appeared as a short play in Vol. I: IX Lives; now, it'll be performed as a staged reading of a full play, Waiting For Next, at the Chromolume Theatre!
In Where You're From, Frank is in a middle school parking lot waiting for his parents (like he always is) when he meets Marcus, who is also waiting (like he always is). Waiting For Next is what comes after: a friendship that defines both their lives, as they grow up and apart and together again, supporting each other through school, relationships, careers, and so much more.  
The Place:
Chromolume Theatre
5429 W. Washington Blvd.
Los Angeles, CA
Street parking is available on Washington Blvd. The Chromolume Theatre is located in the ATTIC building.
The Time: 
Saturday, August 27, 2016
Doors open at 6:45pm. Show begins at 7:30pm.
Refreshments will be served before and after in the lobby. Join us for an after-show reception with the artists!
Tickets:
$10 Presale
$15 Presale + Signed program & SCR back issue.
$20 Door (Be aware – tickets are limited!)
BUY TICKETS HERE: https://www.artful.ly/store/events/9675
The Artists: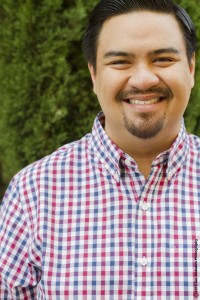 JEFFREY LO is a Filipino-American playwright and director based in the Bay Area. He is the recipient of the 2014 Leigh Weimers Emerging Arist Award, the 2012 Emerging Artist Laureate by Arts Council Silicon Valley and Theatre Bay Area Director's TITAN Award. His plays have been produced and workshopped at The BindleStiff Studio, City Lights Theatre Company and Custom Made Theatre Company. His play Writing Fragments Home was a finalist for the Bay Area Playwright's Conference and a semi-finalist for the O'Neill Playwright's Conference. Recent directing credits include Uncle Vanya at the Pear Theatre, Eurydice at Palo Alto Players (Theatre Bay Area Awards nomination for Best Direction), Dead Man's Cell Phone at Los Altos Stage Company, Some Girl(s) at Dragon Productions and The Drunken City at Renegade Theatre Experiment. Jeffrey has also worked with the Oregon Shakespeare Festival, San Jose Repertory and is a company member of Ferocious Lotus Theatre Company and SF Playground. He is the Casting Associate and Company Manager at TheatreWorks Silicon Valley, a graduate of the Multicultural Arts Leadership Institute and a proud alumnus of the UC Irvine Drama Department. For more of Jeffrey's work, visit: www.JeffreyWritesAPlay.com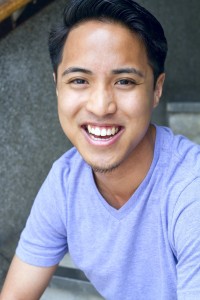 WES GABRILLO is a Southern California native and Bay Area-based actor, performer, theatre artist and community collaborator. Recent SF Bay Area projects include: UNCLE VANYA (Pear Theatre, Mountain View); EDITH CAN SHOOT THINGS AND HIT THEM (Crowded Fire Theater, San Francisco); EURYDICE (Palo Alto Players); THE CRAZED (Central Works, Berkeley); A KIND OF SAD LOVE STORY (Bindlestiff Studio, San Francisco). In Los Angeles, Wes was involved with Mezclao Artistas, FilAm ARTS, Room to Improv, cARTel: Collaborative Arts LA, as well as East West Players — Theatre for Youth Tour, readings for David Henry Hwang Writers Institute, and the EWP Actors Conservatory. Additionally, he's performed comedy at iO West, UCBT LA, The Improv, Ice House Comedy Club, and Tuesday Night Cafe. Currently, Wes is based in Oakland regularly working in various under-served communities all throughout Northern California as a Performer-Educator and Teaching Artist for Kaiser Permanente Educational Theatre. Catch him in the production of YELLOW FACE by David Henry Hwang and directed by Jeffrey Lo, in Los Altos early next year. Insta: @wes_eyed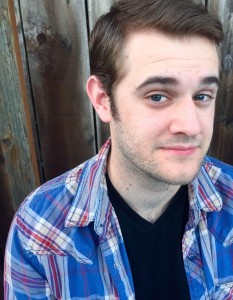 MAX TACHIS is excited to finally kick off Waiting for Next! A regular in the South Bay theatre community, he has most recently been seen in August Osage County (Little Charles) with The Pear Theatre and Dr. Jekyll and Mr. Hyde (Utterson/Hyde) & The Elephant Man (Frederick Treves) at City Lights Theater Company in San Jose. As a playwright, Max had his first world premiere, Perishable, Keep Refrigerated, with Renegade Theatre Experiment in 2014. His next play, Candelabrum, will have it's first reading before an audience on Nov. 7th, 2016 at The Dragon Theater in Redwood City.
We look forward to seeing you there!