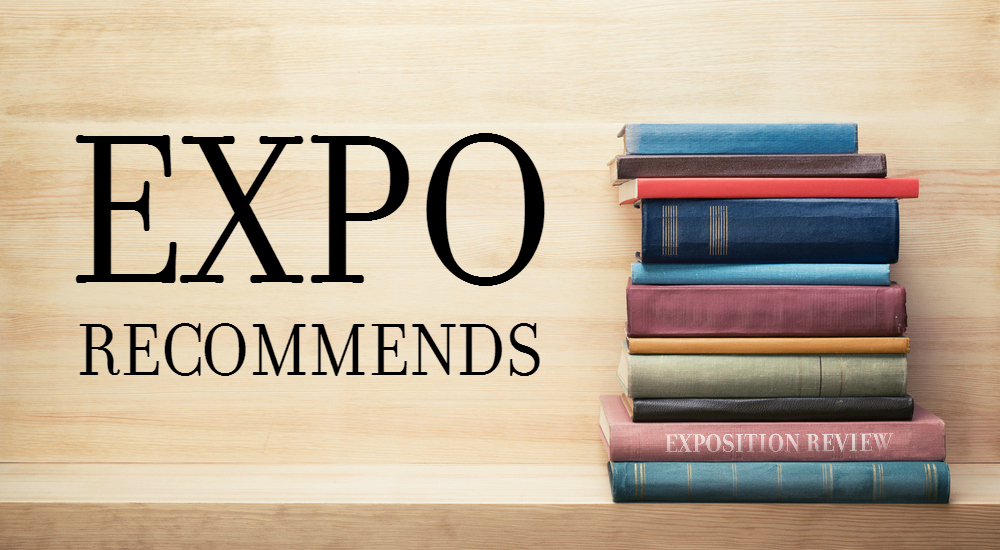 What should I read next? It's a question we all ask ourselves time and again. Even with countless stories, poems, essays, scripts, art, comics, and films to discover, to fall in love with or to detest, it can be a challenge to choose. Enter Expo Recommends, a curated selection of readings brought to you by the editors of Exposition Review.
Our 2023 annual issue submission season is drawing to a close. For Vol. VIII, our editors chose the theme "Lines," calling on submitters to consider the lines that connect us; the lines we draw and the lines we cross; the lines we wait in and the lines we toe.
Heading into our last week of submissions (our deadline is December 31), we want to give you—our readers, writers, submitters, and community—an extra dose of inspiration. So whether you read Expo Recommends for the recommendations or you want to get a leg up on the competition with a behind-the-scenes look into the preferences of our editorial team, we hope you'll enjoy our "Lines"-inspired Expo Recommends. And when you buy your copies of the books from our Bookshop, and Exposition Review will receive a 10% commission.
The Neapolitan Novels by Elena Ferrante (fiction)
From Fiction Co-Editor Shze-Hui Tjoa
Probably Elena Ferrante's most famous work, this four-part series is a vivid and sweeping examination of the lines that connect us to, and divide us from, other people. It's a bildungsroman that follows two women who have been lifelong friends. Over 1,700 pages, the epic shows us how their entangled relationship evolves across the decades—from their impoverished childhoods in postwar Naples to their lives as adults whose paths have diverged so that they have to navigate two very different socioeconomic sides of modern Italy.

On one level, this series makes me think about the invisible lines that demarcate a person's place in the world (e.g., gender, family, class) and the struggle that is sometimes needed to transcend or integrate those lines so as to achieve full personhood. But on another level, what I really enjoy is the series' portrayal of the complicated lines that bind us to other people—particularly the people whom we love or admire most. Ferrante shows us how a close friendship can come with all kinds of difficult nuances like jealousy, competition, and possessiveness. Her two female protagonists draw firm lines to set up each other's jurisdiction in childhood—but then thirst all their lives to cross those lines and become more, to take something of the other, and become a complete whole. I love how honestly and unflinchingly this series examines the darker side of human relationships and "lines" to achieve psychological depth.
Weapons of Math Destruction by Cathy O'Neil (nonfiction)
From Nonfiction Editor Ramona Pilar
Cathy O'Neil's 2016 book focuses on the biases inherent in the lines of code that build the algorithms that affect every aspect of society—housing, education, health care, policing, and so much more. She does a brilliant job showing the reader the ways in which we already have an understanding of how algorithms work through everyday anecdotes. One in particular uses baseball to illustrate predictive mathematical modeling, which helps the reader cross the line from familiar to unfamiliar painlessly.

The insidious myth built around mathematics (some people are "good" at it and some people are "bad" at it) has had the benefit of keeping a lot of aspects of several industries unregulated. This super accessible, educative, and fun (I mean it!) read will bring an awareness of the ways biased algorithms and AI are only as objective as their creators.
The Complete Peanuts 1950–1952 by Charles M. Schulz (comics)
From Comics & Film Editor Lauren Gorski
Most of us probably know Charlie Brown & Co. best from the Sunday newspaper or TV reruns during the holidays. This collection of the Peanuts comic strip's first two-plus years of publication is a must-read for anyone looking to understand how far these characters have come.

The early strips show Charles M. Schulz's raw talent—his ability to capture the insecurities of childhood as well as the humor in everyday life. More notably, you can see the stitches: the jokes that don't quite land, punchlines built off of antiquated gender roles, and puppy Snoopy acting almost like just your average dog. When considering the theme of "lines," I love how this collection showcases what was the very beginning of a long lineage of groundbreaking work for Schulz, and on another level the simplicity of good stories with just a pen and paper in a black-and-white comic strip.
The Space Between Worlds by Micaiah Johnson (fiction)
From Intern Ashley Moon
A sci-fi novel doubling as both an action-packed journey into the multiverse and a thoughtful exploration of identity, privilege, and belonging, Micaiah Johnson's The Space Between Worlds follows Cara, a multiverse traveler from Earth-22 who impersonates her much more privileged alternate universe self on Earth Zero.

Lines are present everywhere in this novel, whether in the literal wall separating the wealthy Wiley City and the impoverished Rurals, in the boundaries of the multiverse itself, or in the bonds between characters and their families, chosen or otherwise. This absolutely excellent and absorbing read questions exactly what the boundaries of the self are and what does it mean to challenge them.
From Experimental Editor Rebecca Luxton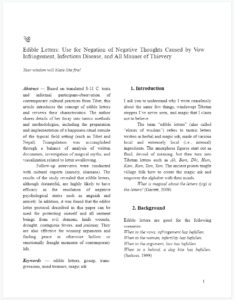 In this piece, the edible letters are themselves composed of lines, making it a perfect fit for our next issue's theme (as well as our last issue, in which it was published). Not only that, but lines are addressed in a more proverbial way—the idea that there is a guideline, or something to do or follow, in case of various problems in life. It all feels very meta.
Following our narrator as she studies the practice of edible letters, then passes on instruction from the ancient Tibetan scholars down to us, we fall into line behind our own guide as we dive into the stylized, strongly experimental pages and experience the narrator's own experience of the ritual. I especially appreciate how the writer kept things experimental yet clearly structured throughout.
Barnett Newman zips (art)
From Visual Art Editor Brianna J.L. Smyk
Beyond finding Barnett Newman's zips inspiring in my own work, these works take the simplicity and seemingly basic element of a line—a building block of art and writing—and transform it into complex theory and powerful art. The lines, thick and thin vertical stripes on canvas, remain the things themselves yet become something more, something to be interpreted, experienced, considered in relation to each other and the canvas that surrounds them.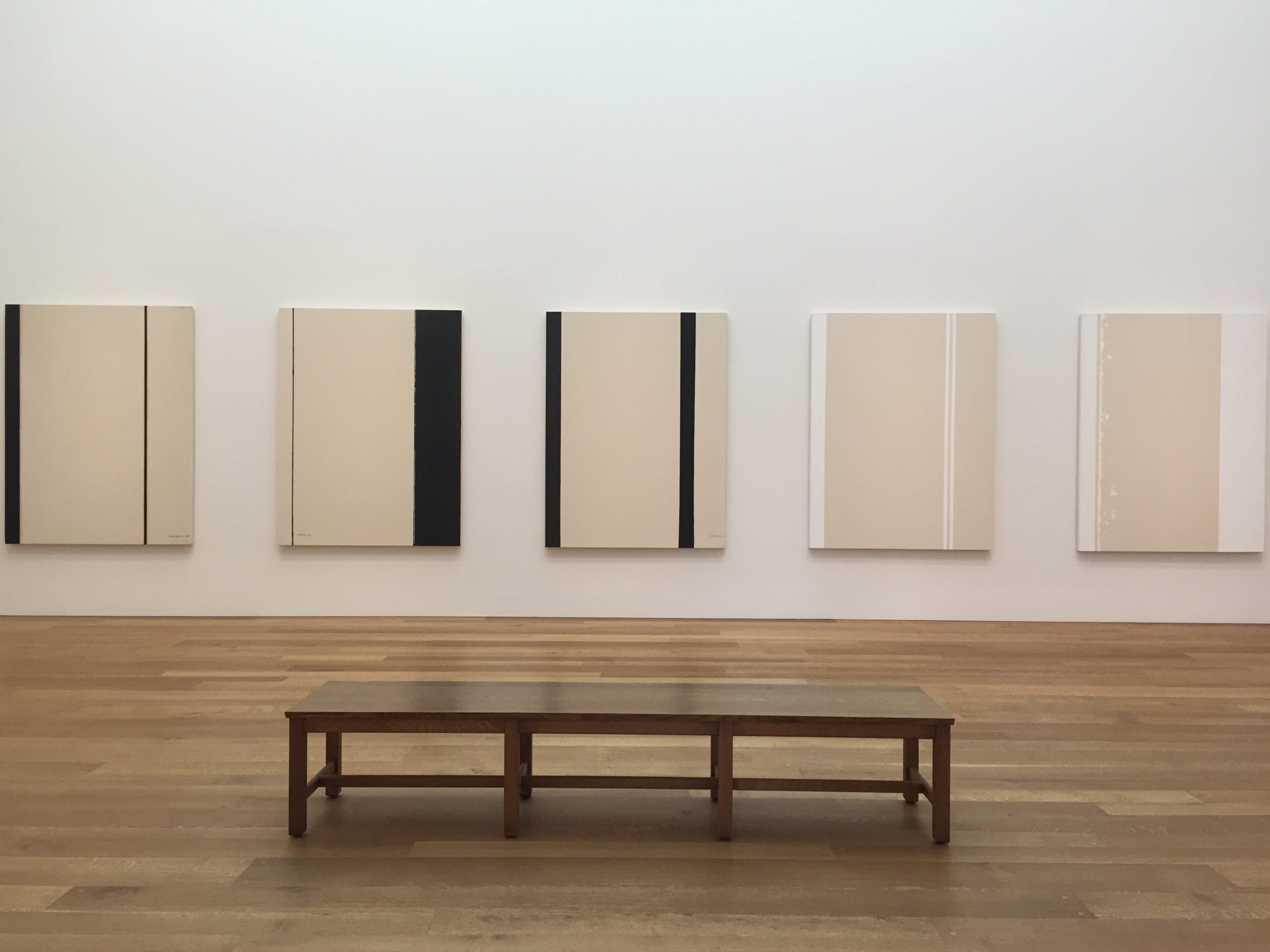 These works are in multiple major museum collections, and I was lucky enough to view the zip masterpiece Stations of the Cross at the National Gallery of Art in D.C. (pictured). Just in time for the holidays, this particular zip series leads down a rabbit hole of religious- and sacred-space-themed immersive works, such as Ellsworth Kelly's Austin and Mark Rothko's Chapel, which create and cross their own lines of religion, art, and life—again taking something seemingly known and understood and turning it on its head, allowing the viewer to experience the art and discover something about it and about themselves.
Obit by Victoria Chang (poetry)
From Poetry Editor Anya Maria Johnson
Victoria Chang's Obit is deceivingly clever. It is also devastating (in all the right ways). Each poem—with the exception of several tankas and a long abstract centerpiece—is a hermit crab "essay," imitating a newspaper obituary. Through repeated use of the form, Chang gets at the marrow of grief with more lucidity and ingenuity than any living poet I know.
They Can't Kill Us Until They Kill Us by Hanif Abdurraqib (nonfiction)
From Co-Editor-in-Chief Mellinda Hensley
Spotify Wrapped told on me this year. My 2022 was filled with 37,306 hours of music, including artists like Remi Wolf, Rina Sawayama, SZA, the Punch Brothers, Glass Animals, Kendrick Lamar, and (sigh) Yung Gravy. It goes without saying: my life comes with a soundtrack. I speak in playlist, smash the repeat button, and carefully curate every road trip.
But I've never heard someone talk about music the way Hanif Abdurraqib does. A poet, essayist, and cultural critic, Abdurraqib reflects on artistry, genre, race, and trends in They Can't Kill Us Until They Kill Us. With a collection of 2017 essays covering The Weeknd, Chance the Rapper, Bruce Springsteen, and even Carly Rae Jepsen, he seamlessly weaves beautiful language about familiar albums and the Black experience. His words crash into you with raw honesty, and it evokes the transcendental feeling of listening to a band's new release, or speeding down the coast with a friend at 1 a.m., blasting a song that feels like freedom and beckons you further into the night.

From his reflection on lines of music, to the lineage of genres like afropunk, to the thread of racism that binds this country, Abdurraqib's work is affecting, wrenching, real. Since reading, I've put all of the albums he mentions into a playlist, I've already ordered his 2021 essay collection A Little Devil in America: Notes in Praise of Black Performance, and I return to his essays even now like my favorite tracks on Spotify—repeat, repeat, repeat.
Piggy by Carlota Martínez-Pereda (film)
From Stage & Screen Editor Krista Nave
Horror is a genre made to cross the line. It strips away the veneer of society to reveal the violence done to ourselves and others. Piggy is a Spanish horror short film that follows Sara, a fat teenage girl who is tormented by her peers.
We follow the curves of Sara's body. The roads and detours she takes from and toward danger. The boundaries people cross through cruelty. Sara and a killer are criss-crossing lines. At times she only narrowly avoids his path and the evidence of his killings. When they intersect once again, through unfortunate coincidence, we are left to wonder: what lines should we cross for vengeance?
Lines & Breaks from WriteGirl (literary journal)
From Co-Editor-in-Chief Annlee Ellingson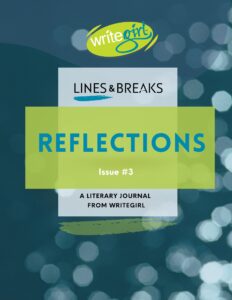 Full disclosure: In addition to working on Exposition Review, I help out with Lines & Breaks, an online literary journal from the folks at WriteGirl, a creative writing and mentoring organization for teen girls and gender-expansive youth. Reading their work, I am awed and humbled by the stories they share, about friends and family, culture and identity, with raw emotion and a sense of humor. As I wrote in a note for the second issue, "Some of their words will hurt. Others will make you smile. All toe open the door a little wider to a diversity of perspectives with the power to unite." I invite you to step through.
---
Now that you have some good writing inspiration and an insider's look into our editors' tastes, get reading, get writing, and get submitting to Vol. VIII "Lines" here.
Disclosure: Exposition Review is an affiliate of Bookshop.org and will earn a commission if you click through the links above to make a purchase.