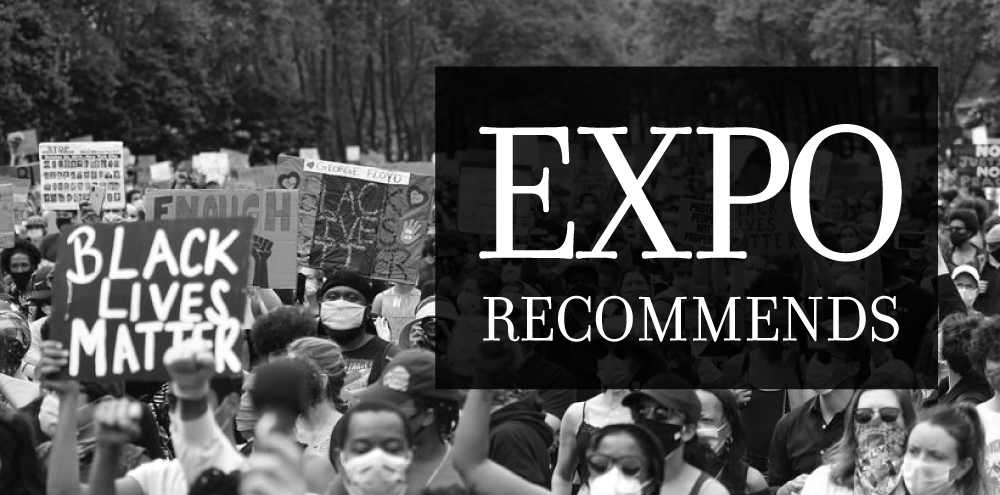 As a lit journal dedicated to creating lasting opportunities for writers and artists to share their voices, we are committed to amplifying the experiences, stories, poetry, and artwork of Black, Indigenous, and People of Color (BIPOC) and improving pathways for their own agency as readers, editors, and publishers.
This Expo Recommends #AmplifyBIPOC list highlights organizations, publications, writers, artists, etc. that support and represent the work of Black, Indigenous, and People of Color (BIPOC). Beyond race, many of the spaces and work included on this list also represent the dimensions of intersectionality and how sex, gender identity, age, ability, income, and community all shape experience.
 We hope this is a useful resource for emerging voices to find spaces to be published or for publishers and creatives to discover work, as well as a general curation for all.
If you would like to contribute to the list, please email expositionreview@gmail.com.
Organizations, Resources, and Communities
Black Trans Femmes in the Arts
Literary Journals and Small Presses
ang(st) : the feminist body zine
Borderlands: Texas Poetry Review
Puerto Del Sol – Black Voices Series
Visual Artists
Essays
What It's Like Working at a Grocery Store During COVID-19 by K.B. Carle
Dear White Friends, I See Right Through Your #BlackLivesMatter Posts by Elyse Cizek
Colorblind Passengers By Sean Enfield
Granada by Nicole Shawan Junior
What about Black Lives Matter makes you uncomfortable? by Priya Ramsingh
Short Plays and Playwrights
La Vida Lobo by Linda Amayo-Hassan
Humanoid Traffic Stop by Roger Collins
Short Stories
The Eye Exam By Faith Adiele
An Ode to Best Friends by Lamont Arrington
Excerpt from Fantastic Blindness: Chapters 1 & 2 by Victor Evans and Melissa McCann
The Gardens by Lane Clarke
Knock Out the Heart Lights So We Can Glow by Leesa Cross-Smith
Flowers from Daddy by Tyler Miles
Poetry
America Cries In Black and White by Lamont Arrington
When a Boy Tells You He Loves You by Edwin Bodney
they need some of us to die by Donte Collins
The Revolution Will Not Be Tweeted by Sean Enfield
_Growing & Positioning Systems (GPS)_ by Aerik Francis
And I Will Always Be Your Mother by Golden
Reason Men Build Walls by Féi Hernandez
#Mood by Bree Jo'ann
Dear Future Body & The Way the World Holds You by Cynthia Manick
until, they, shoot, the, next, one by Othuke Umukoro
Short Films
Dear Mister Shakespeare by Phoebe Boswell
Blackness is Everything by Donté Clark
Video Essay: Situation 6 by Claudia Rankine & John Lucas
Tiny Fros by E. Rose
Museums and Library Reading Lists
Black-Owned Museums, Galleries, and Art Spaces in Los Angeles
California African American Museum
National Museum of African American History and Culture in DC 
Schomburg Center Black Liberation Reading List | The New York Public Library
10 Must-See Shows at Black-Owned Galleries You Can View Online
We will continue to add and grow this list. Check back for new additions and be sure to contribute others you'd like to amplify by emailing expositionreview@gmail.com.