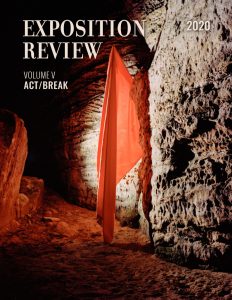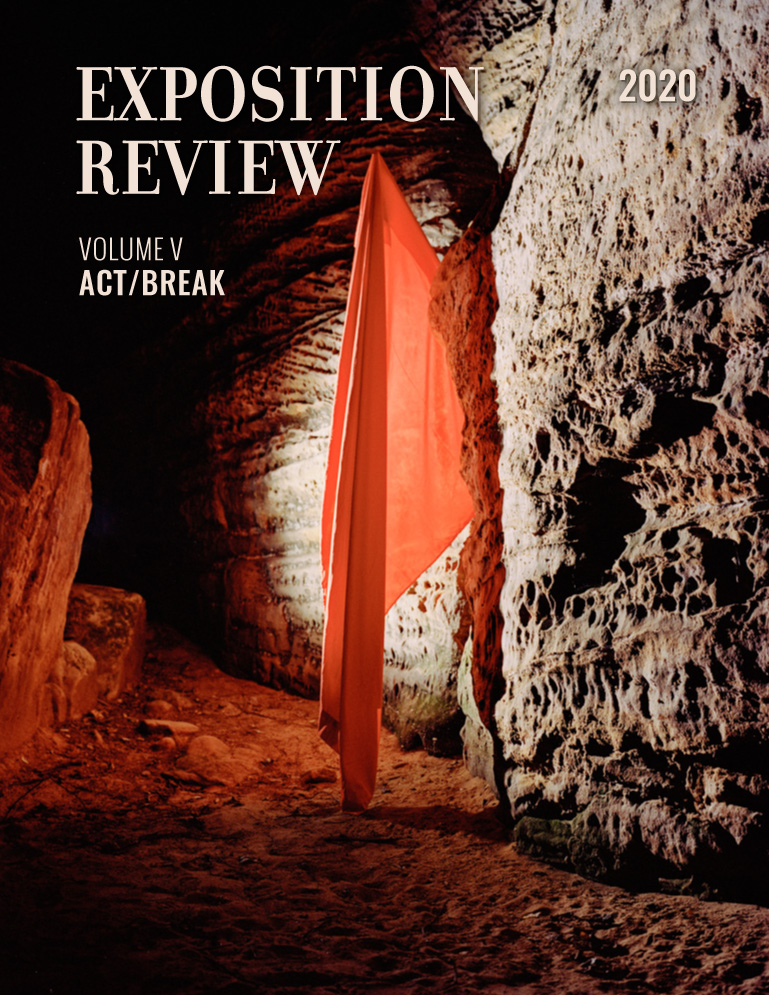 Exposition Review is ecstatic to announce our latest issue has launched, Vol. V: "Act/Break"! With this new issue, we celebrate works across genres and hybrid forms, featuring writers new, established, and emerging from WriteGirl and the PEN America Emerging Voices Fellowship. After months of reading, editing, and design, it's time to share it with the world.
That's not to say this issue wasn't without its last minute changes. Even though Exposition Review wasn't able to host our regular issue launch party, we still found new and exciting ways to celebrate the work of our contributors.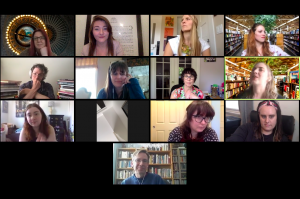 On Saturday, May 9th on the day that would have been our launch party at Skylight Books, our section editors and readers (virtually) gathered together to mark the new issue and discuss their favorite pieces, revisit moments from in-person meetings, and connect over the joy of the release of Act/Break. And, even though we couldn't listen live to our writers reading their work, thanks to the ingenuity of Laura Rensing, Expo's Stage & Screen Editor, we were able to create a new digital reading experience and you can listen to some of the pieces in our issue, read by the authors today!
But, how?

A New Way to Experience Expo
We are proud to unveil Expo Presents: Transposition, a new reading series podcast from Exposition Review that features a reading from an Expo author and Q&As and conversation with Laura Rensing. Check out our current pieces below:
Angela Miyuki Mackintosh reads "Girls Like Us"
In her experimental non-fiction piece, Angela Mackintosh uses sound effects and her haunting prose to take us inside a visceral, immediate moment. Read and listen to Girls Like Us here.
A.J. Bermudez & Cast Reads "Spinning the Record"
When the world descends into an apocalypse (not relatable at all these days), A.J. Bermudez finds humor and small, intimate moments between her characters and her cast members in this short play, "Spinning the Record." Read and listen here.
Amanda Fletcher Reads "Off the Rails"
A sharp, intense segment from her new non-fiction memoir Halo, read and listen to Amanda Fletcher's reading of "Off the Rails" here. You can also check out her interview with our Editors-in-Chief about the process of writing memoir here.
Dare Williams Reads "Etymology"
Listen to Dare Williams read his moving, transformative poem "Etymology," then the prompt and self-reflection that lead him to it here.
Lia Dun Reads "Laugh"
One of our WriteGirl contributors, read and listen to Lia Dun's flash fiction piece inspired by our WriteGirl workshop here. You can also read about Exposition Review's partnership
with WriteGirl this year here.
Alexandrine Ogundimu Reads "Wound"
In her wrenching and dark fiction piece, Alexandrine pushes the boundaries of reality, pain, and the feeling of internal displacement. Check out the full piece and hear her read an excerpt of"Wound" here.
---
What's next?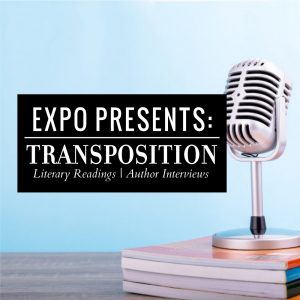 We had so much fun recording our authors, that we've decided to expand Expo Presents: Transposition into the summer! Look out for another episode of Transposition in mid-June. You can check it out and subscribe on Anchor and Spotify. Until then, take a look at the rest of Volume V here.