by t. jahan
Honorable Mention – Flash 405, April 2022: "Escape"
Poetry
---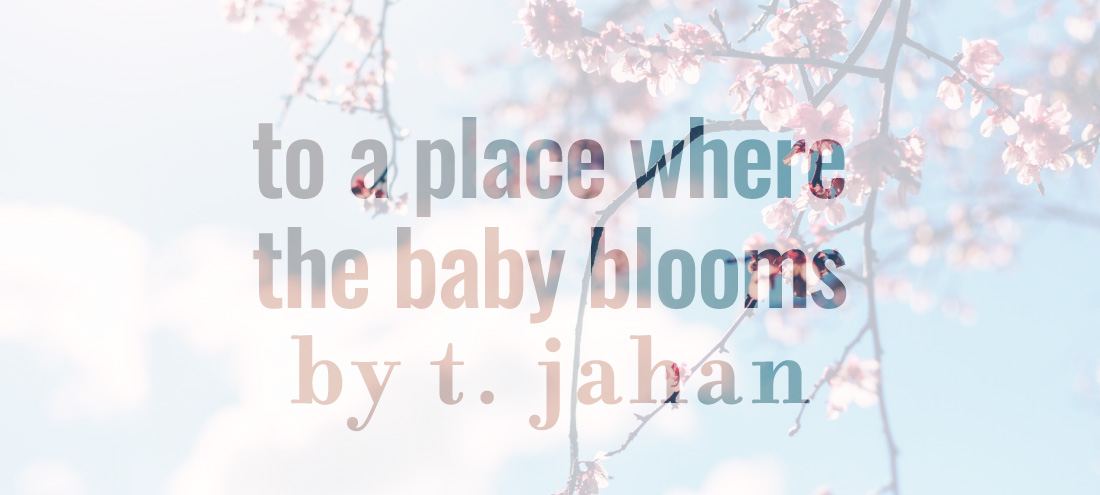 In meditation, I fall inside myself
to a place where the baby blooms
of sakura petals tremble for a
promised spring. It is approaching,
invoking the patience I yearn to hold.

---
Judge's Comments:
This poem stuck out to me because of its peaceful tone. I liked the motherly and spring imagery. Sakura petals are often symbols for optimism and renewal, and I thought this connected well with the speaker's thoughts of pregnancy. The first line, "In meditation, I fall inside myself," stood out to me because there's this sort of surrendering oneself to change and escaping by waiting to give birth to a baby, something that suggests a hopeful and optimistic future.
t. jahan is a writer working on a novel set in 1970s Bangladesh, two children's books, as well as narratives, poems, and memoirs to bring awareness to Asian immigration and diasporic experiences. Their work has been published in The Margins; Gagosian Quarterly; Guernica; PEN America's DREAMing Out Loud anthologies; Newtown Literary; NYWC's The Journal; Sampad Arts' My City, My Home; and Somewhere We Are Human: Authentic Voices on Migration, Survival, and New Beginnings—an anthology of migrant writing. Perhaps equally important and relevant, they are teaching themself piano and take aphorisms on satchels of tea very seriously.
Photo Credit: Jason Leung