Honorable Mention – Flash 405, April 2022: "Escape"
Fiction
---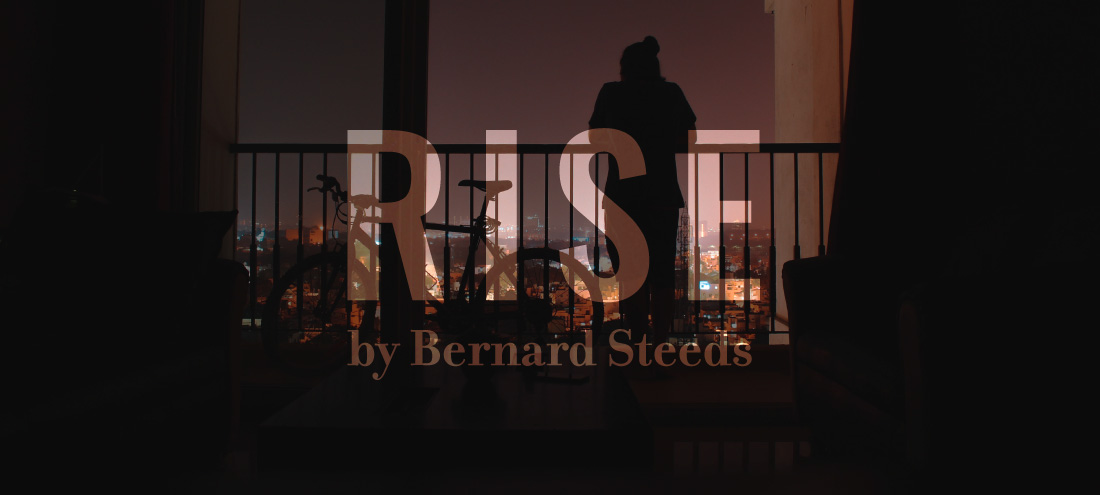 After you have washed, dried, and folded the sheets, the towels, the shirts, and socks; after you have vacuumed, tripping not once but twice over the cord of Brad's computer as he lies on the floor playing Elden Ring; after the baby has gurgled, squeaked, and screamed; after you have cuddled it, changed its diaper, fed it, burped it, walked it, and laid it down to sleep; after you have checked the orders on your side hustle, sent a receipt, transferred the cash, packaged up a parcel, and placed it by the door for sending; after you have made a coffee and spilled it on the linoleum and cleaned it up; after you have sorted the trash and the recycling; after you have sat on the kitchen floor weeping; you pick yourself up, walk out onto the balcony of your tiny tenth-floor apartment, and stand, gazing out over the lights of Clover Park, wishing for quiet, for sleep, for something else. And when Brad yells 'Mom!' you do not turn back.
You step onto the chair at the balcony's edge; you test your foot on the railing; then you gently lean forward, unfurl your wings, tilt them to the wind, and slowly, ever so slowly, you rise.

---
Judge's Comments:
I liked the simplicity of the various activities presented in "Rise." The story drew me in with the use of the second person, as this allows the reader to experience the daily life of a mother. Towards the end, even when the mother is called, she doesn't answer; she sets time aside for herself as an escape. It reminded me of the metaphor about putting an oxygen mask on yourself first before your child on a plane. I also liked the bird imagery in the last sentence, as it shows despite the hustle and bustle during the day, along with the struggles one faces in life, she's fearless and strong and can find comfort in being alone.
Bernard Steeds has published one collection of short stories, Water (Penguin Books). He has won several awards for his short fiction and journalism, and his work has featured in several anthologies including The Penguin Book of Contemporary New Zealand Short Stories. He lives in New Zealand.
Photo Credit: Amith Nair