Honorable Mention – Flash 405, February 2023: "Tacky"
Poetry
---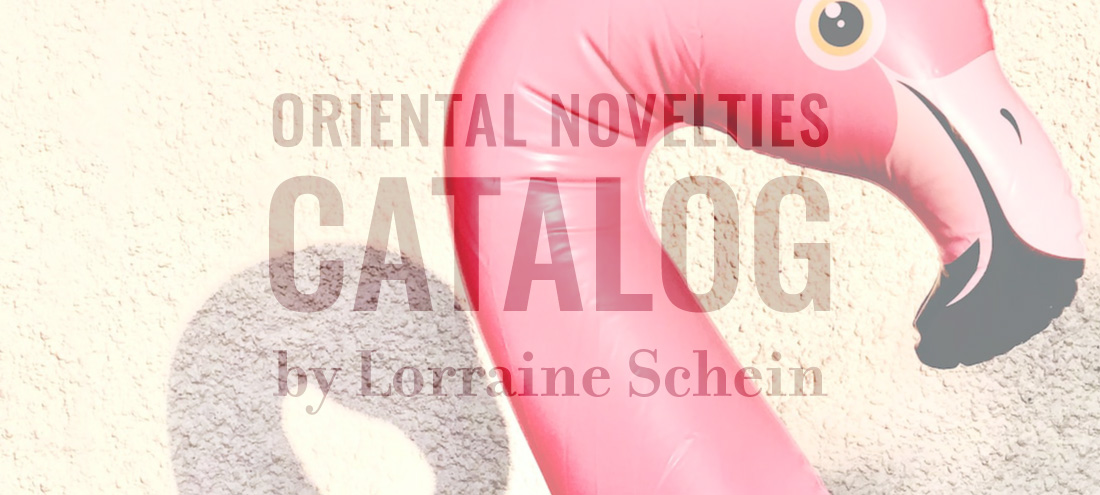 I want plastic and foam expanding crazy pens a vinyl umbrella hat a plastic dragon kite a plastic / echo microphone shark pencil case key ring giant neon squirt glasses a 28" flamingo inflate / smiley face earrings a rainbow blinking visor animal squirt gun necklaces metallic and neon / plaid friendship bracelets 2 oz. nontoxic religious bubbles green, blue, and pink 8" glow / bracelets O Oriental novelties, omnium gatherum of trinket delights sustain me this summer!

---
Judge's Comments:
This wishlist of a poem brought me back to the joy of flipping through gift catalogs as a child and is a perfect ode to tacky excess.
Lorraine Schein is a New York writer and poet. Her work has appeared in VICE Terraform, Strange Horizons, and Michigan Quarterly Review, and in the anthologies Wild Women and Tragedy Queens: Stories Inspired by Lana Del Rey & Sylvia Plath. The Futurist's Mistress, her poetry book, is available from Mayapple Press. Her new book, The Lady Anarchist Café, is out now from Autonomedia: https://autonomedia.org/product/the-lady-anarchist-cafe/.
Back to Results
Photo Credit: Jonathan Taylor