by Carol Dorf
Honorable Mention – Flash 405, April 2023: "Flight"
Poetry
---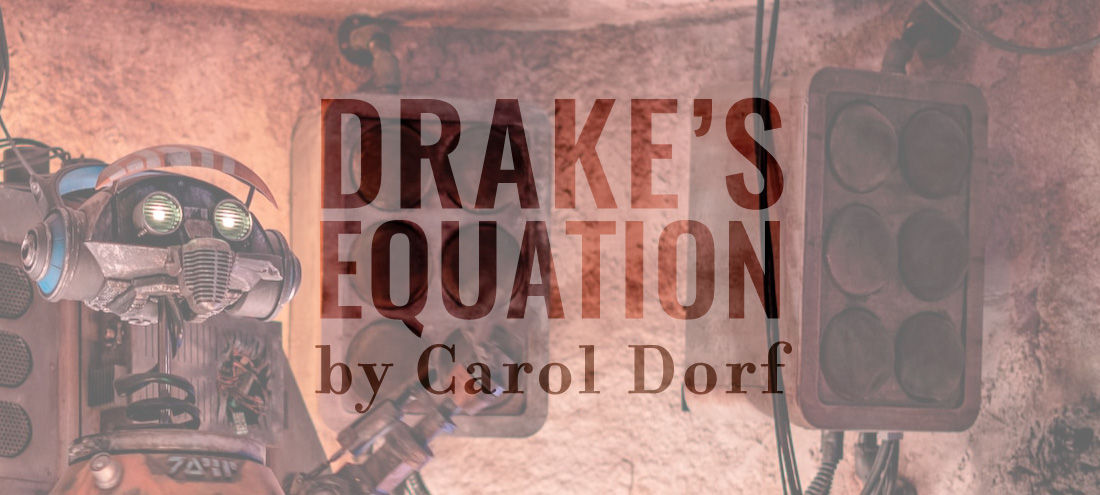 You wish Drake's Equation was more than a nearly random linkage of terms to predict extraterrestrial life. Oh you pattern makers. Back in the bronze age, a centaur was enough for a man, but now you want the bar in Star Wars where you can drink with aliens who have enough in common with us to be cheated at cards.
---
Judge's Comments:
This poem really tickled the nerd in me. It has a sassy voice, and I'm still chuckling over the idea of gambling at a bar from Star Wars.
Carol Dorf is a Zoeglossia Fellow whose interests include the interconnections among writing, disability, and science. Their writing has been published in three chapbooks, and in journals that include Cutthroat, great weather for MEDIA, Mom Egg Review, Abyss & Apex, Unlikely Stories, About Place, Slipstream, The Journal of Humanistic Mathematics, Scientific American, and Maintenant. They are the founding poetry editor of Talking Writing, and taught math in Berkeley, California.
Photo Credit: Jonathan Ikemura