by Alison Luk
2nd Place Winner – Flash 405, February 2023: "Tacky"
Experimental
---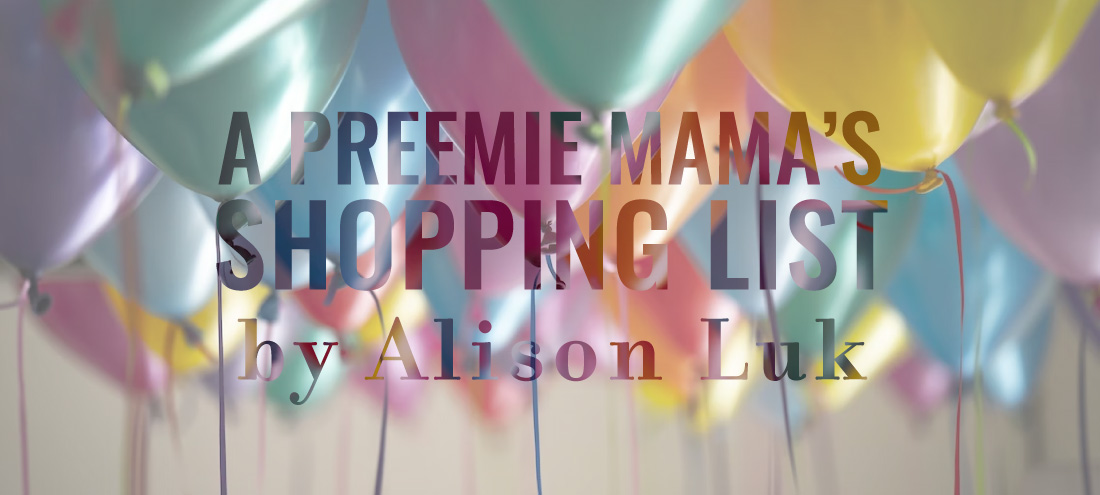 Candles: Colorful petroleum monuments, kindled by the miracle of their companions. Three. When talk of even one was once accompanied by words like "odds" and "resuscitation," words spoken in urgent hushed tones by a woman with an alphabet of letters chasing her name.
Character tablecloth: Garish cartoon faces, the sentinels of childhood, crinkle under fingertips. Once, your entire palm fit on a thumbnail. Now, your fighter's fists grasp pilfered pink plastic cutlery and a spurned conical hat.
Cake: Sickly sweet, like unlikely hope. Icing in bright hues never seen in nature, the colors of disinfectant soap, and oxygen tubing, and ventilator screens, and surgeons' scrubs.
Dance music: Cheerful beats to replace and erase the refrain of "might never, might never, might never." For you plucked "might" from the air as if it were your birthright and wore it like a crown.
Party dress: Polyester masquerading as satin, masking surgical transgressions. Tiers of delicate tulle hide the bite marks of central lines and feeding tubes that tattoo chubby baby legs and belly.
Balloons: Globes filled effortlessly with air in exactly the way that your lungs would not. Breathe in. Breathe out. The sustaining rhythm of inhale and exhale taken for granted. Until you. Until "24 weeks." Until "too early."
Treat bags: Your mother will weep over the plastic trinkets inside, each one a miniature treasure, like you at 1 lb. 2 oz., like each of these prized minutes. She will hug guests as they depart, a grateful prayer falling from her lips, "Thank you for coming." Thank you for staying.

---
Judge's Comments:
This piece has a more subtle take on "tacky" but has an emotional punch, with each item on this shopping list revealing a fragile hope.
Alison Luk studied English Literature at Barrett, The Honors College at Arizona State University, where she graduated with her BA summa cum laude. She has published both nonfiction and poetry in special interest and literary magazines. She recently sold her first short story and is currently drafting her debut novel. She is also the mother of two children, the younger of whom was a micro preemie who was hospitalized for most of their first nine months. Luk draws on that transformative experience for many of her pieces. She currently loves and lives in Ann Arbor, Michigan. You can follow her adventures in writing on Instagram @alisonlukwrites.
Photo Credit: Adi Goldstein