Exposition Review @ Lit Crawl SF 2019
October 19, 2019 @ 6:30 pm

-

7:30 pm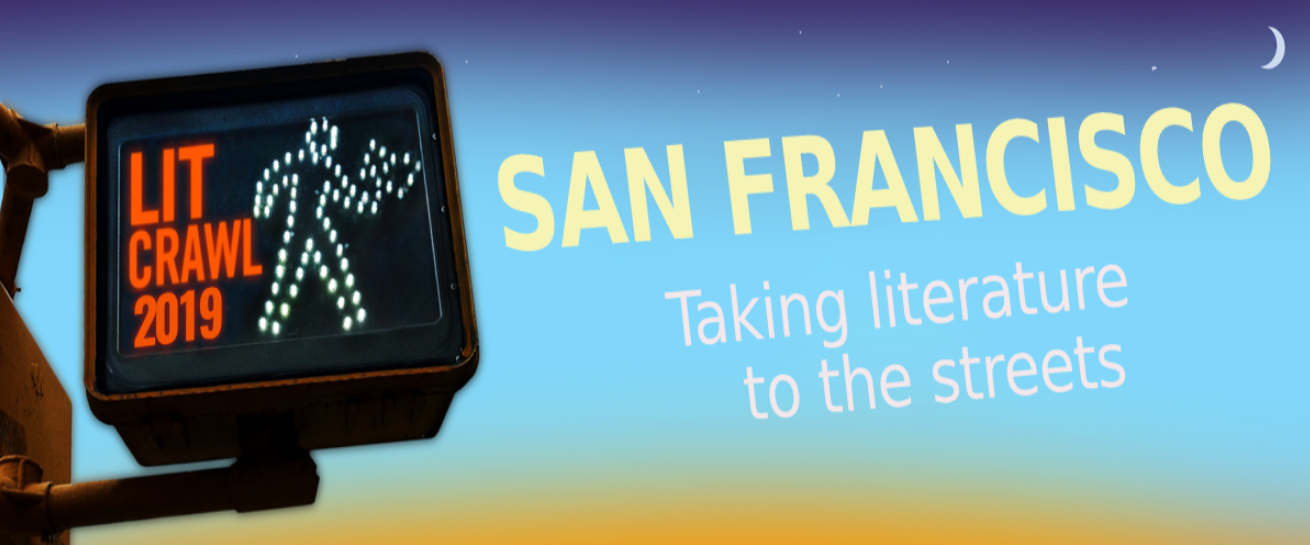 Exposition Review Presents: San Francisco in a Flash!
Pack your pen and paper—we want to hear you read at this interactive, multi-disciplinary micro-reading and workshop! Hear the editors and contributors of Exposition Review read, then the tables turn and the audience will have a chance to write and read their own flash work.
Lit Crawl San Francisco 2019
One of the most anticipated literary nights of the year, San Francisco's Lit Crawl is a massive, one-night literary pub crawl throughout the city's Mission District. Lit Crawl SF brings together 500+ authors and close to 10,000 fans for the world's largest free pop-up literary event. Started in 2004, Lit Crawl cultivates a unique, resonant brand: smart and silly, worldly and wacky events presented in venues usual (bars, cafes, galleries, and bookstores) and unusual (police stations, tattoo parlors, barbershops, and laundromats).
Lit Crawl SF: The Mission, October 19th, 5:00-9:00pm.
Come see Exposition Review during Phase 2 (6:30 – 7:30) at Creativity Explored! 
Moderator: Lauren Gorski (Expo co-Editor-in-Chief)
Readers: