2nd Place Winner – Flash 405, April 2023: "Flight"
Fiction
---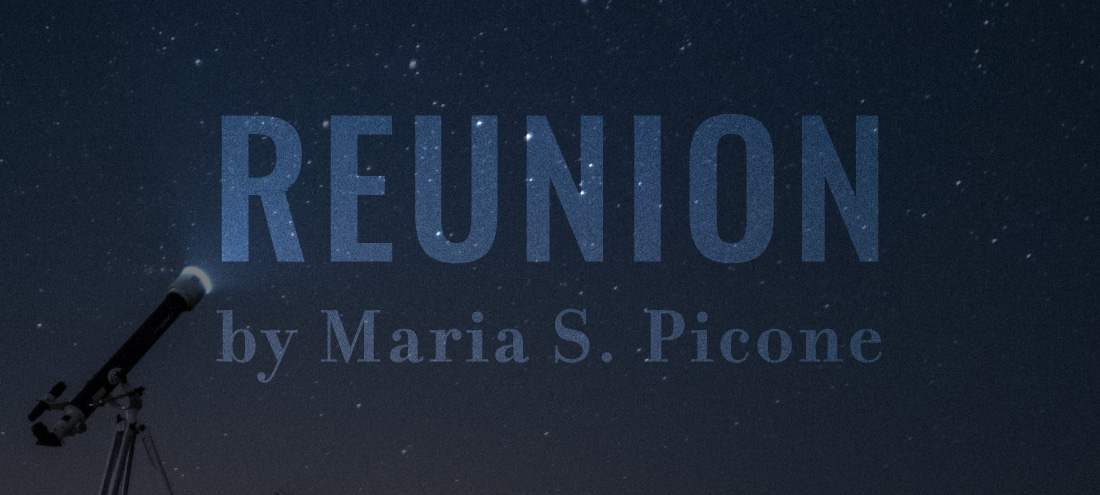 We, not broken but extended into the forms in which we found a necessary living, practiced the art of being together. I decommissioned my control deck and got my old job back. It paid more than Mom's work washing dishes in the back-end chaos of a Seoul fried chicken joint. Mom didn't want to retire. All Dad wanted to do was retire.
The kimchi was good and the sky was clear. I bought a telescope and taught my parents how to find planets and major stars.
Dad played poker with the moon rabbits and slept in the sun underneath the oak trees. Mom cooked Dad's favorite meals and left them for him to savor, opening his mouth wide like a cat to scent them down into the annals of his throat.
Dad was a big hit when he came to school for Halloween. I taught my children about the ghost men's culture and language; he floated out of the wall and said Boo. Then he told jokes until the snot on their faces was from laughter. When he drifted through the air I heard the engine's beat keeping him aloft.
Sometimes the kids asked me if I was a gyopo. Sometimes they treated me like just another learner. They never asked about vessel, I assume because they didn't wonder how to survive. The day was for working, speaking, talking talking talking and the night was for flying, low and controlled like my desire to reclaim skies.
When Father cried insubstantial tears, when Mother traced the plasticity of the stars with a dull targeting UI, I knew the wreck of old Korea, our country, had crashed in their hearts and only recently been salvaged. When I asked him, the old haunt, to go to school with me, he shrugged and said he felt too real. I sang to them the lullaby Mother had transmitted to me when I was in orbit.
우리 엄마 착한 엄마
We went on vacation to Jeju Island. Mom insisted on flying economy. Dad insisted on flying business. I just wanted to fly.
우리 아빠 착한 아빠
As the Korean darkness fell upon us as silent as a velvet throw, I traced the stars with my finger on the window.

---
Judge's Comments:
This piece treats the complexity of family dynamics and concept of home with a certain gentleness and respect that grasped my attention over multiple reads.
Maria S. Picone is a queer Korean American adoptee who won Cream City Review's 2020 Summer Poetry Prize and Salamander's Louisa Solano Memorial Emerging Poet Award. She has two forthcoming chapbooks, Adoptee Song (poetry, Muddy Ford Press) and Propulsion (fiction, Conium). She was published in Best Small Fictions 2021, Vestal Review, Orca, Reckoning, Cherry Tree, and more. She has received support from The Juniper Institute, The Hambidge Center, SCAC, Lighthouse Writers Workshop, GrubStreet, Kenyon Review, and Tin House. She is Chestnut Review's managing editor, and edits at Uncharted Magazine, The Seventh Wave, and Foglifter. She holds an MFA from Goddard College. Find out more at mariaspicone.com and at social media at @mspicone.
Photo Credit: Simon Delalande