by Abram Valdez
Honorable Mention – Flash 405, August 2021: "House Party"
Fiction
---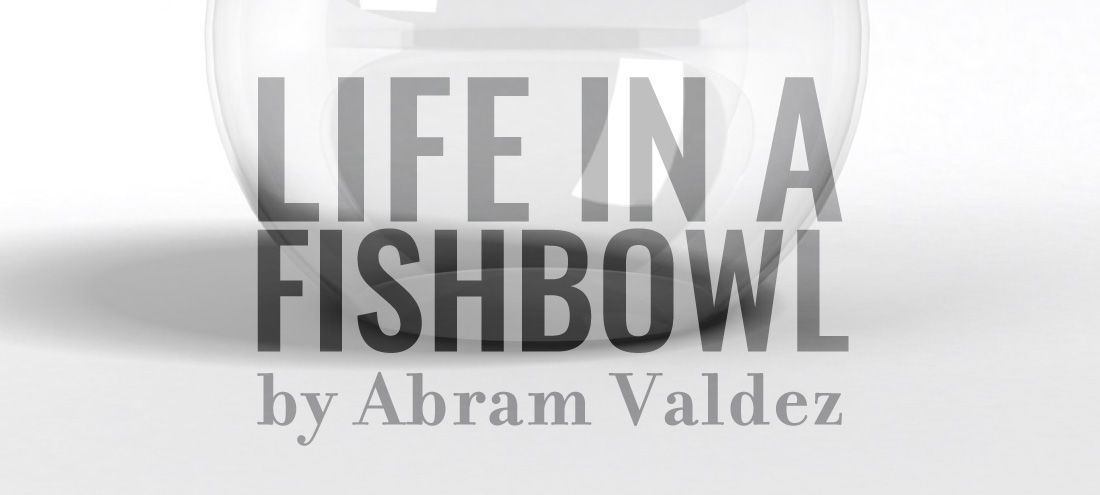 It's the kind of party where we challenge the integrity of china. Latonya's cousin shows everyone his mole. Laura bets she can swallow a slice of Wonder Bread in under a minute. Try it if you must; it's impossible. Kanard stashes flatwear in his coat whenever he leaves to smoke.
No Cards Against Humanity or Never Have I Ever for this crowd. We place occupations in a fishbowl. A guest goes to the bowl during the night and says, "Clocking in," and announces their new position. We swap lives but not really. My wife Charley talks to Braden who is wooing her. From the minute he arrives, he's chatting me up about sneakers.
"Where'd you get those kicks, my dude? Bought 'em online, right? … Pumas run too small for me. … Hey, Charley, get this guy some style." Braden never wears the same shoes twice.
At this point in the evening, I see Deacon's life as the best of what's leftover. I want to create dances for animated characters. I want to lie with Gustavo after swimming ten laps. I want a man cave with a TV the size of a moon that only shows The Fall Guy.
Deacon can't even remove the paper like us. He bobs for his life like a Hail Mary. To no one's surprise, he lands Ringmaster. He already owns the hat. When I select my new life, I almost weep. Kanard claps, and forks clang against the knives in his pockets. Carmella's relieved from lifting dead bodies. The only thing worse than dying alone is knowing someone will inventory your pockets and find the receipt for your last supper included a shrimp tray, a box of Capri Suns, and Red Vines. The people at the deli recognize funeral directors by their choice of meat cuts. Bus passengers face the window to avoid the funk of death that badgers its snout into their sleeves and shoes.
As the last guests depart, I pick up the house. The unclaimed livelihoods needing a home include proofreader, bass player, and revolutionary. Some people left with their lives intact. Charley smiles across the room and waves a paper that reads fighter pilot. I have long ago tossed away my paper. What a stupid game.
Before I can take out the garbage, Braden stops me.
"You gotta call my shoe guy," and he hands me his business card. "He'll change your life."
---
Hailing from Denton County, Texas, Abram Valdez is a lapsed poet, working by day as an instructional designer and full-time dad. His work has been featured in Complete Sentence, The Daily Drunk, Bridge Eight, Fourteen Hills, and a few bathroom stalls. He's currently plying his trade in flash fiction 1,000 words at a time or less.
Photo Credit: CHUTTERSNAP