Honorable Mention – Flash 405, February 2021: "Your Digital Stories"
Virtual Reality Poetry
---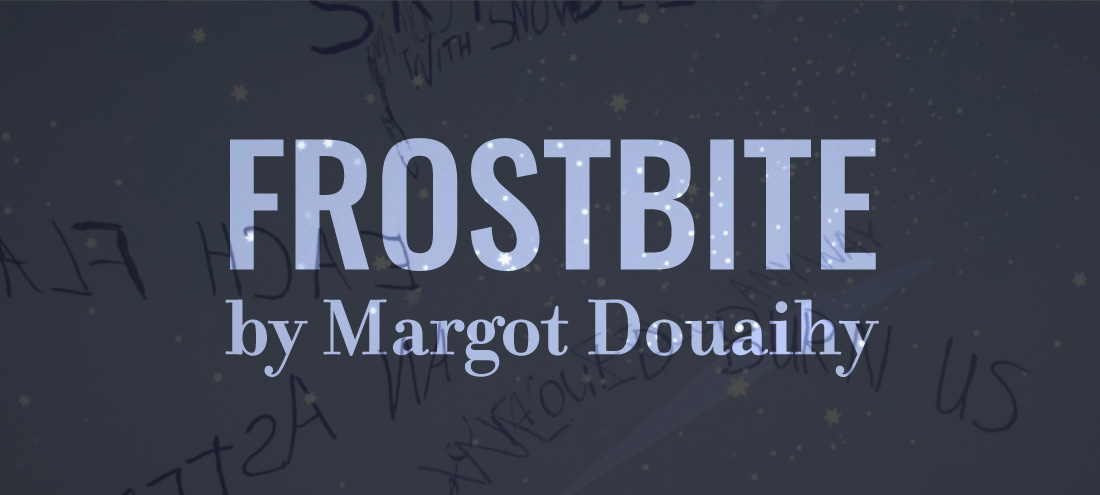 Artist's Statement
As a process-based Creative Writer working across genres and modes, I allow the identity of a project to locate the final form. From my poetry collections to my hardboiled-inspired Kantian sleuth series, an ethos of ache unites my work. A Queer artist, I filter ideas through a phenomenological lens, mining the patterns and occlusions that shape awareness in (and of) narrative moments. Taking structural and temporal risks is intended to enrich the literary discourse, create multivalent work, and push the boundaries of form.
Experimentation is a vitally important element of my creative practice, and I'm interested in leveraging multimodal tools to explore the nature of storytelling and reading. My VRse (virtual-reality verse) project, for instance, merges spatial computing and poetic precepts to explore the relationship between space and imagination. 'Frostbite' is a kinetic, VR poem about the dizziness and delirium of longing. In this digital experience, words shimmer and shiver in the winter sky, charged by the ache of reflection.
Praxis Notes: I utilized the Oculus Quest system and Tilt Brush app to create this interactive VR piece. Instead of a screen or sheet of paper, the VR canvas is entirely three-dimensional—an immersive, 360-degree environment. My goals with the practice (and cultural artifact) of VRse are to queer virtual reality and create beauty in unexpected ways.
Viewing Notes: For full 3D interaction with Frostbite, find me on the Oculus VR platform via @NeonMargot. For 2D interaction, visit https://poly.google.com/view/6odQXPFd0gV and zoom/pan/fly/reverse through the poem via trackpad or mouse.
Music: "Phantom I" by Ben Richter (used with permission)

---
Judge's Comments:
This VR poem opens up a whole new world of storytelling, inviting the viewer in to explore the poem from a plethora of different angles—quite literally. A lovely exploration of what it means to "read" a story in the digital realm.
Margot Douaihy, PhD is the author of Scranton Lace and the Lambda finalist Girls Like You (Clemson University Press). Her work has been featured in PBS NewsHour, North American Review, Colorado Review, The Florida Review, The South Carolina Review, The Wisconsin Review, Tahoma Literary Review, and elsewhere.