Honorable Mention – Flash 405, April 2021: "The Other"
Nonfiction
---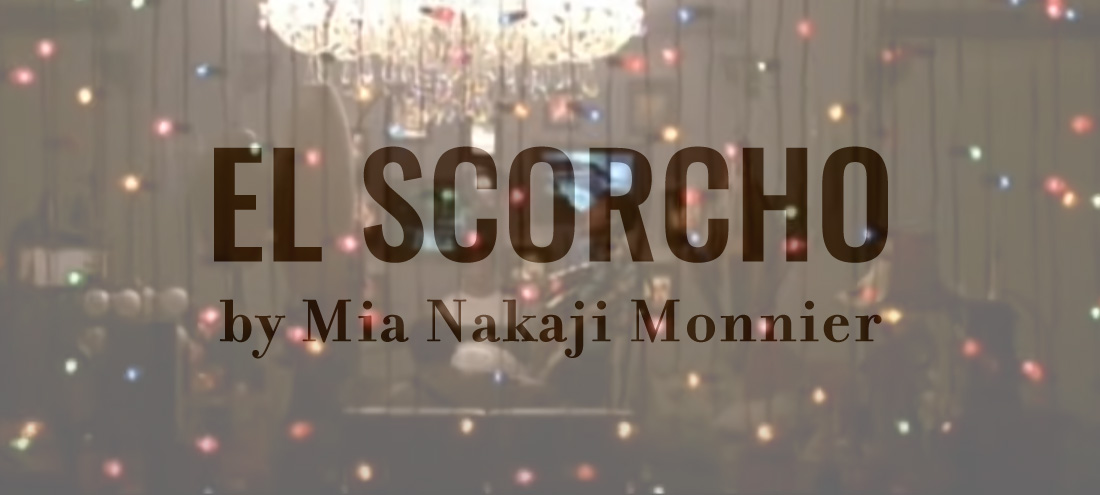 Though I don't like to talk about myself in fractions anymore, I did it for a long time: "I'm half-Japanese," I would say. The white part was a given. I only needed to explain what made me different.
When I was a teenager, a boyfriend's parents mentioned me in their Christmas newsletter: "Our son has a new girlfriend: she's half-Japanese and half-French—how exotic."
I cringe to remember it now, but they were partly using language I used for myself. In high school, I heard Weezer's album Pinkerton for the first time. When the song "El Scorcho" opened with the line, "God damn, you half-Japanese girls do it to me every time," I heard someone talking specifically to me in a way I'd never experienced before. Nevermind the subtext. I made a shirt with the words "half-Japanese girl" written across it in fabric pen and wore the hell out of it for years. I lived in Texas then, where no mixed-race adult woman could take me in and suggest some better representation.
How many boys put their arm around me when that line came on—on a mix CD or at a concert? Okay, maybe four at most, but proportionally speaking that was most of them. If I liked them, I liked the move, though I knew enough to know it was corny. It felt like a way of being seen.
Now I have higher standards for being seen. Sometimes I wonder if I'm being difficult. Here are things I like to be called: mixed-race, Japanese American, Japanese and white, Japanese, Nikkei, multiracial, biracial, Asian American, Asian.
Here are things I don't like being called (an incomplete list): half-Japanese, half-white, half, halfie, half-breed, mutt, exotic, basically white.
In a way, the egregious situations are the easiest. I don't wonder if I made the right choice, cutting off a friend who called me a "dirty half-breed," though she tried to say it was a parody, a way of making fun of someone who would use those words for me in earnest, to show that she had my back.
More often, the question is, as I revise my own language for myself, how can I update a friend, to keep the difference from cracking open between us? How well should I expect to be seen, and do I meet that same standard for seeing others? How much can I ask for? Why do I still like that goddamn song?

---
Judge's Comments:
I am delighted by how directly and succinctly "El Scorcho" contends with the question of "otherness." In a frank catalog of her shifting identity, the author explores what it is to be seen as a mixed-race woman in a society that insists on labels. She unflinchingly reviews her relationship to these labels and offers some of her own. Perhaps my favorite thing about this micro-essay is, she extends the responsibility of seeing others to herself, which speaks to the wisdom of this piece and the author herself.
Mia Nakaji Monnier is a writer in Los Angeles. Her work has appeared in BuzzFeed News, Shondaland, The Rumpus, and more. Her essay "Kokoro Yasume," published in Exposition Review, Vol. IV: "Wonder," was a Longreads editors' pick and a Pushcart Prize nominee. She is a 2021 Idyllwild Writers Week Nonfiction Fellow. You can find her on Twitter @miagabb and read more of her work at mianakajimonnier.com.