2nd Place – Flash 405, June 2021: "Alchemy"
Fiction
---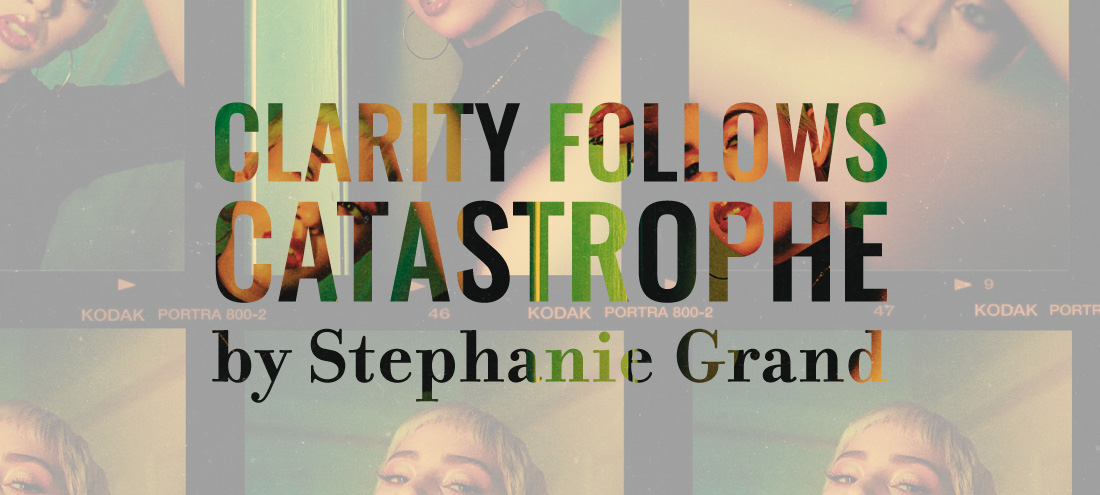 Her brother takes pictures of her, shreds them, then stitches them back together again. The slope of her chin becomes the tip of her nose. Her eyebrows, inverted, outline her upper lip. He sells these surreal portraits; she gets a percentage of the sales. She doesn't complain, but the idea of her collaged likeness in some stranger's living room makes her feel both seen and exposed. She has dreams of the portraits speaking to her in languages she can't understand, and on those nights she wakes up paralyzed.
"We're like twins," her brother says to buyers when they ask about the artist and his muse. Here's what he doesn't say: that sometimes his good mood evaporates with a fierce sizzle, that he throws things, that her body is always alert to his, as though a rope between them is kept taut.
The first call is from an art collector, a previous buyer. There's "a problem." When her brother returns with a canvas, it takes her a minute to make sense of it. The photos that he cut and arranged are still there, but she's missing from them. The components of the collage are intact but she is gone.
The calls keep coming. One by one, the portraits are disappearing. One man, hysterical, screams that he saw her walk out of the frame.
Two weeks later, she wakes in the hospital. Her brother tells her that he was driving behind her; he saw the semi T-bone her car and drag it off the road. "You could've died," he says. When she's allowed to come home, she finds his latest piece propped by their front door. Glued to the canvas are pictures of the accident: her shattered windshield, her body slouched over a deflated airbag.
That night, she wakes with a start, sure someone called her name. She tiptoes down to the living room. The canvas, still by the front door, is a blur of activity. The versions of herself in their wrecked cars brush glass off their shirts and wedge their impacted driver's doors open. Standing upright, they walk past the edge of their photos and vanish, leaving behind empty cars.
One of them stays. They lock eyes, staring at each other. Then the person in the portrait holds out her hand.
She hesitates. For a second, she contemplates the unknown future the outstretched hand is offering. Then she reaches through the canvas and takes it.

---
Judge's Comments:
Making art out of a fractured self. Removing the Self out of others' perceptions in favor of walking into an unknown, evolving identity. The first "yes" that leads to exploration and creating a Self with repurposed fractured pieces of the past. These are the narrative, thematic elements of this piece that I loved so much. Flash fiction, like poetry, demands an economy of language to make its point. That the author was able to create such a layered narrative and complex tone in four hundred words is a marvel. And a wonderful read.
Stephanie Grand is an Iranian-American writer who masquerades as a financial analyst. She was a finalist in the F(r)iction Fall 2020 Writing Contest. You can sometimes find her on Twitter @_stephaniegrand.
Photo Credit: Hector Gomez