2nd Place Winner – Flash 405, August 2021: "House Party"
Fiction
---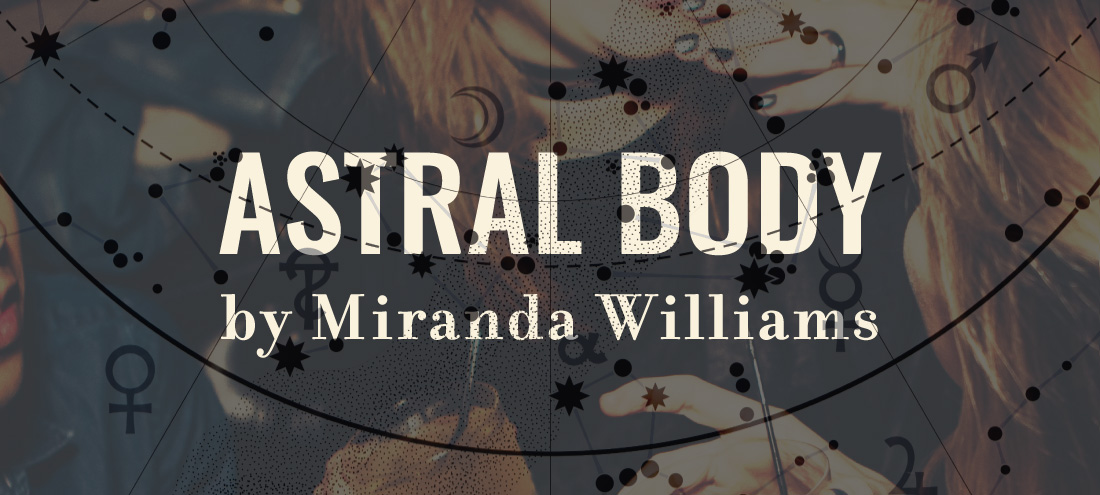 Greer says she knows everything about my life. Says the stars will tell. Her hair's red like the maraschino cherries at the bottom of my drink and silver hoops snake her ears. She's sweet-smelling with winged eyeliner and black lipstick. Crystals orbit her wrists. If I met her elsewhere, I would've been intimidated by how she sticks out from the crowd. But since I arrived at the party, I've sucked down cocktail after cocktail: Long Island iced tea, ready-to-drink margarita, vodka cranberry, screwdriver, tequila with Gatorade. The alcohol warms like a fireplace and turns me into a person who knows how to touch. Greer took my hand first thing when we sat down on the couch. Our nail polish—key-lime-colored—matches and she thumbs my index finger. This is why I come to parties. I know no one, but feel at home. I could go up to anyone. Embrace them. Feel their balmy pot breath on my neck and their sweaty hands—neither of us would be embarrassed. I'd say I'm glad to see them or we'd sway to the music, mirroring each other. After the parties, driving home alone, I'm always itchy. I claw my arms until they're pink, zebra-ed with scratches. Sometimes, I pull over and scratch more. Until I bleed.
White light from Greer's phone sprays our faces. She scrolls quickly so things look like a waterfall.
"Your birth chart has so much water," she says, pulling our hands onto her lap. "That means you have lots of emotions. Sadness."
She pouts like I've told her every miserable thing that's happened to me. For a moment, I think she'll cry. Her eyes are shiny, Neptune blue. Her hand floats to my cheek and she leaves it there. I look at Greer's phone, the web of lines and symbols that create me. I'm caught by them. Choked.
"I don't believe that shit," I say, but I don't move away from her touch. My throat hurts and, under beer, grease, cigarette smoke, I smell something fresh. A candle, or fruit.
Greer's gaze doesn't leave mine. She smiles and continues to brush her thumb back and forth, back and forth. "I know."
When she brings me closer, when my head is on her lap and words about who I am are spilling from her mouth, I feel something more than home. More than mirrored. It swirls around me like I'm the entire earth and it's the moon.

---
Judge's Comments:
The line "This is why I come to parties. I know no one, but feel at home" really hit me as my own deepest truth, and the instant connection the narrator feels with the palm reader Greer strikes me as the perfect kind of union formed in the space of a party. A meaningful, almost overwhelming bond is established with no promise of tomorrow.
Miranda Williams is a writer from New Mexico who now resides in Arizona. She received her BA and MA in English Literature from Arizona State University where her research focused on feminist and queer theory. Her work appears or is forthcoming in Blue Earth Review, BOOTH, jmww, and The MacGuffin, among others, was selected for the 2021 Best Small Fictions anthology, and was nominated for the Pushcart Prize. She is the Editor-in-Chief at Ember Chasm Review, and is currently working on a novel. Find her on Instagram @mirandaiswriting.
Photo Credit: Michael Discenza