2nd Place – Flash 405, June 2018: "Nature"
Fiction
---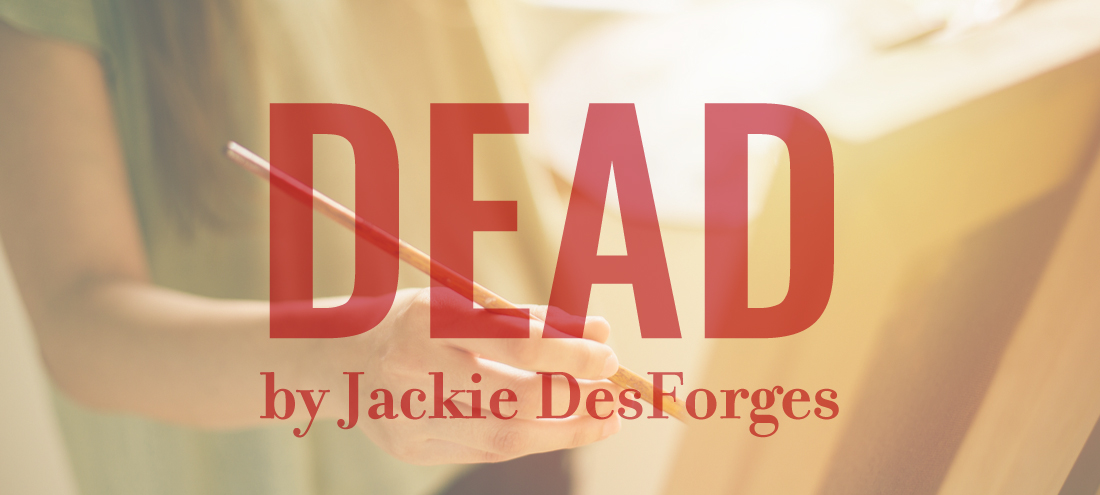 "Not dead," she decides. "Still."
We move our faces closer to the glass. Our noses are pressed against the window; it's fogging beneath our breath.
"Still," I say, and another little cloud forms on the glass.
The coyote doesn't move. We can see the Millers across the street, huddled against their front window, staring as the animal lies motionless in the road. It's the third coyote we've seen in the neighborhood this month, the fifth that's been spotted in Los Angeles this year. Our father no longer lets us outside unaccompanied.
Three days later, I find our cat on the side of the house. She lies motionless next to the recycling bin, eyes open, bleeding from the neck. My breath stops. "Dead," I hear my sister whisper.
It's a game we used to play in the hospital. Two years of sneaking out of our mother's room and down the hall, scaring the new patients as we took turns popping up next to them with our identical faces and different shirts—we could always see that flash in their eyes for a split second: same person? a ghost? We were like the twins out of The Shining, a movie we'd watched with our fingers over our eyes. We'd stare at the patients who were sleeping; we were too young to understand a coma but old enough to know that it was different than simply being alive, some unnatural state caught in between.
"Dead or still?" one of us would ask, and the other would have to make a split-second guess, and the prize was a chocolate bar from the vending machine.
"Dead or still?" I'd asked my sister at the funeral, looking beyond the coffin to a small vase of roses left at a grave.
"Dead or still?" she'd asked me three weeks later, looking over my shoulder as I painted the roses clumsily onto the canvas, trying to mimic the way our mother had done it.
"Dead or still," our mother had taught us, flipping through a book of her favorite still life paintings. "A 'still life'," she had said, "is different than something being dead. It's alive, just still."
Now we choose one of our favorite photos of our mother and bury it in the shoebox with our cat. We pick a rose from the backyard and place it on top of the grave. Two days later it will be dead.

---
Judge's Comments:
There are so many layers in this piece to unpack. It is emotional and expansive, cycling from the present, through older and older memories, and then back to the present, giving us the spiral of life. DesForges's words speak to the core of human nature and nurture with the idea of losing a mother so young.
I love the idea of a still life versus a dead one. A pause versus a dead stop, a comma versus a period, if you will. And with the focus on still life, "Dead" becomes a memento mori, a not-so-still-life asking the reader to remember death before it's too late, to love life while we can.
Jackie DesForges is a writer from Los Angeles who is currently based in Paris. She's also the co-founder of the TalesOnRail Artist in Residence program at Rail Europe. Find her on Twitter @jackie_travels.